According to the National Institute of Building Sciences, buildings are the primary energy consumers in the United States. So, as designers, contractors, managers, tenants, and owners of buildings, as citizens of the world, we should do everything we can to reduce building energy consumption.  It's good business, and it's the right thing to do for the planet.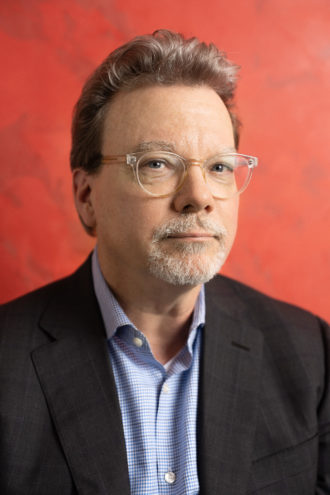 Until recently, the cost of doing a zero-energy building (a building that creates the same amount of energy it consumes) was considered significant. But reductions in the cost of solar panels, heat pumps, wind turbines and radiant cooling systems combined with high-performance building envelopes, daylighting, and shading devices, the cost is less than a 5 percent to 10 percent premium.  Tax incentives may also balance out any additional cost.
Getting to net zero includes integrating grid-sensitive design features to optimize the interactions between buildings and the utility grid. Virtually any building type can be zero-energy. New tools like the Zero Code, a national and international building energy standard for new building construction, are available to ease the move to zero-energy design and construction. Although education and government buildings have taken the lead, commercial zero energy buildings are appearing all over America.
California and Oregon have taken the lead in zero energy buildings by instituting ambitious energy policies.  And 19 mayors from some of the world's largest cities have committed to cutting greenhouse gas emissions for all new buildings by operating at net-zero carbon by 2030.  The City of Dallas is in the process of developing a Comprehensive Environmental & Climate Action Plan that will address sustainable strategies for buildings as well as transportation, transit, solid waste, energy, and more.
Sixty-seven commercial buildings were verified as zero-energy in the U.S. and Canada in 2017, with another 415 under construction or in the evaluation process, according to a New Buildings Institute study titled "2018 Getting to Zero Status Update." That's a 26 percent increase in verified buildings and a 40 percent increase in the emerging category in the span of a year, reported the Living Building Institute. Fourteen of these buildings are in Texas including five in the Dallas-Fort Worth area.
Texas is the No. 1 energy producer in the United States as well as the No. 1 energy consumer.  There is no reason it can't be the No. 1 in energy conservation too. Let's start with a move toward zero energy in all new buildings and by retrofitting existing buildings to be more energy efficient.
In 2019, we at HKS have a renewed commitment to designing more energy efficient buildings. More than 500 of our colleagues have joined us in signing the American Institute of Architects 2030 commitment to make all new buildings, developments and major renovations carbon-neutral by 2030.  We look forward to working with like-minded companies here in Dallas as well as the rest of the world to make this a reality.
Dan Noble is president and CEO of HKS Architects.
Get the D CEO Real Estate Newsletter
Get weekly updates on breaking commercial real estate news and relevant industry reports.