Local News
The roads refroze overnight, but the sun is coming to blast it all away. It'll just be a few hours.
Music
Asleep at the Wheel and Emmylou Harris will welcome the Longhorn Ballroom back to Texas.
Local News
Stay safe out there. It's still frozen.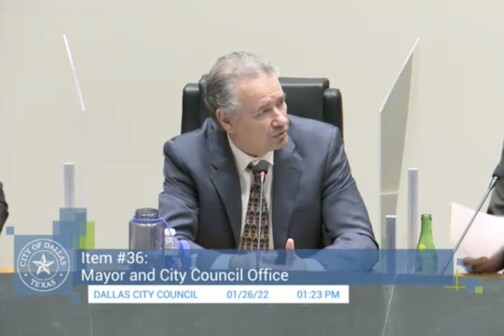 Local News
Caso was set for an evaluation on January 25. He began as interim city attorney in 2018, and got the permanent gig two years later.
Local News
Edwin Cabaniss, the man behind the Kessler Theater, says bands should begin taking the historic stage in the coming months. The city, meanwhile, sees it as a catalyst for the neighborhood.
Local News
You might get some money back because of the city's faceplant on trash pickups.
Podcasts
Rev. Peter Johnson came here in Dallas to get a film about Martin Luther King Jr.'s life on theater screens. He stayed because the city needed him.
Local News
The city admits it screwed up its new trash pickup system.