Things To Do in Dallas This Weekend
How to enjoy local arts, culture, food, fitness, and more while practicing social distancing.
While Governor Greg Abbott's orders have allowed bars, restaurants, and some entertainment venues to open with limited capacities, we're still very much in the midst of an infectious outbreak. Medical experts recommend that we continue to practice social distancing for the time being.
Local cultural institutions–like museums, libraries, and movie theaters–have made the decision to stay closed a little longer. Restaurants are allowed to open at 75 percent capacity and bars are now allowed to operate at 50 percent. Most have implemented new safety measures, but getting out and about is still risky until we see a two-week decline in new cases, hospitalizations, and deaths. (Due to the curfew in response to protests in downtown Dallas and its surrounding areas, many spots are temporarily closed for the moment, as well.) 
If you are going to get out there this weekend, do it for a worthy cause. There are protests against systemic racism and police brutality happening across DFW throughout the weekend. The locations and times of these gatherings are subject to change, so check this Instagram page for up-to-date info before you go. Here are some tips for staying safe at protests. Remember to wear a mask, eye protection, and gloves to prevent the spread of COVID-19, and to protect you from tear gas.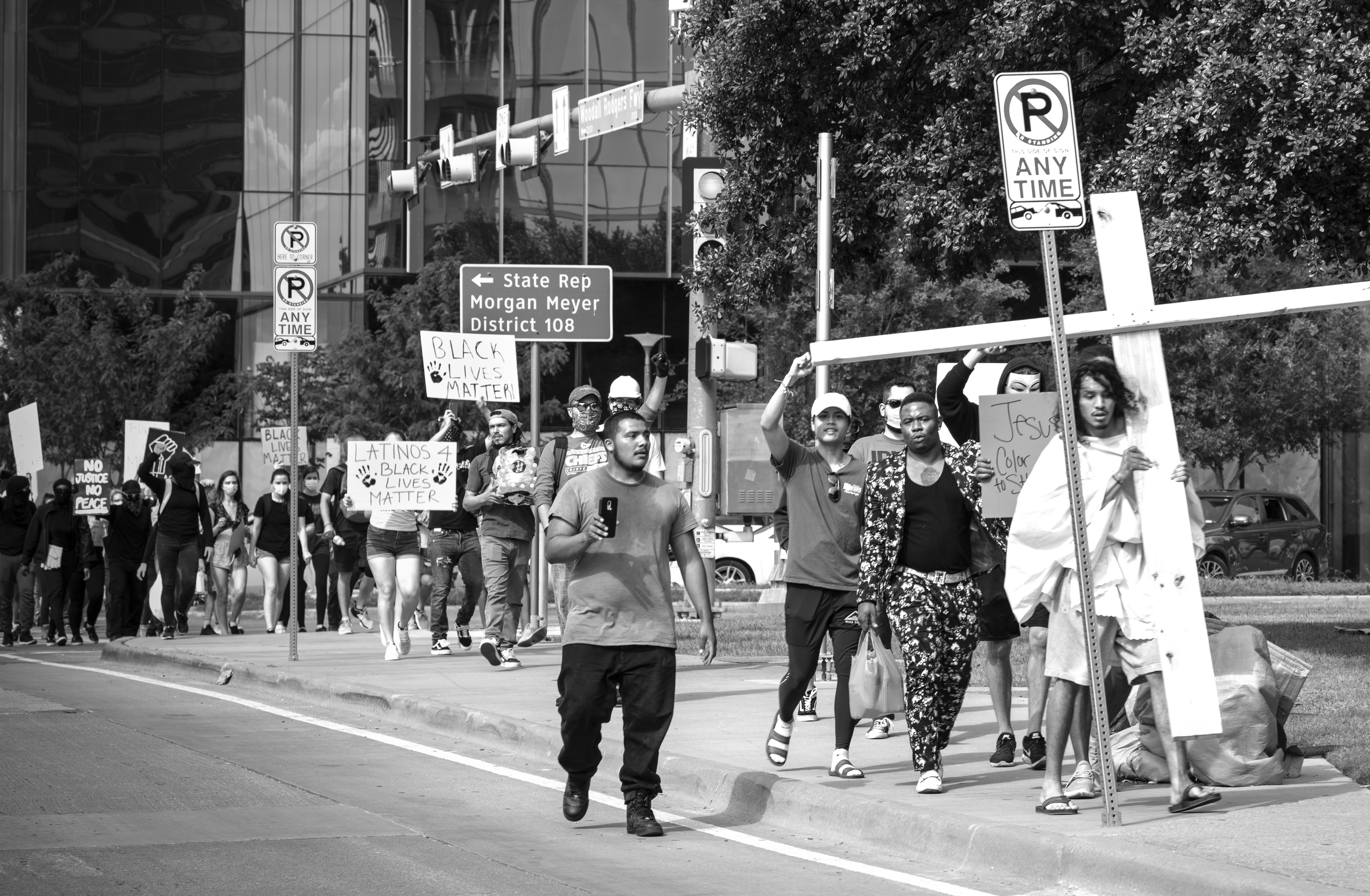 This Weekend, June 4-June 7
On Thursday, June 4, there's a Community of Faith gathering at Dallas City Hall at 4:30 p.m. There will also be peaceful protests in Addison at Addison Circle at 4:30 p.m., and in Plano at Haggard Park at 4 p.m. 
Friday brings a Blue for Black Lives Matter protest at the Jack Evans Headquarters at 11 a.m. There will be a Youth Unified Rally at Dallas City Hall at 12 p.m. In Fort Worth, protestors are gathering at 100 E Weatherford Street at 6 p.m. There's a march to Garland City Hall from Garland High School at 6 p.m. There's a gathering at the Richardson Public Library at 5 p.m. 
On Saturday, PrayingTogether has a peaceful protest at Klyde Warren Park from 10 a.m.-1 p.m. The Dallas Cyclist Community will be going on a silent group ride protest from Dallas City Hall at 11 a.m. Later that afternoon, the Dallas Stand Up For Justice event will take place in Belo Garden Park from 2-4:30 p.m. Fort Worth has an art protest on West 7th street from 3-8 p.m. There's also a Black Lives Matter protest at the Arlington Police Department at 5 p.m. 
Sunday at 11 a.m., there is a Praise and Worship gathering in Downtown Dallas at 133 N. Riverfront Blvd. At the same time, there will be a National Injustice Peaceful Rally at the Jack Evans Headquarters. There will be a Dance Protest on Sunday from 3-7 p.m. at the JFK Memorial Plaza organized by DFW Dance Club.
There are protests in the Denton Downtown Square each day at 2 p.m. and 6 p.m. 
If you're not able to attend a protest, you can still make a difference at home. Demand justice for Breonna Taylor. There's a virtual Dallas City Council meeting on Friday at 2 p.m.–you can sign up to speak here. Support the new campaign 8 Can't Wait, which asks local police departments to enforce eight basic policies, which could reduce police violence by up to 72 percent. The Dallas Police Department only uses four of the eight currently. You can read about that and get in contact with Mayor Eric Johnson here–just click 'Dallas' on the drop-down list.
Support Black Businesses 
Here's a spreadsheet with a long list of black-owned restaurants in Dallas. We will be continuing to update it with additional businesses, including shops, salons, artists, and more.
Movies 
Frisco-based social media stars Dude, Perfect have a new documentary about how they went from taking funny videos of their friends to being among the top YouTubers of the world. (They came in at no. 2 on the top earning YouTubers of 2019.) The documentary, Dude, Perfect: Backstage Pass is free to watch on YouTube–of course.
Looking to curl up on the couch with a nice doc? Shawn Shinneman rounded up seven recent documentaries (and docuseries) with Dallas ties that you can stream at home.
The iconic Texas Theatre is tweaking its business model in the time of social distancing to offer new releases online. Movie lovers can simply visit the theater's website, purchase a virtual ticket, and stream films they would've seen on the big screen. The funds raised by these virtual screenings will help compensate the Texas Theatre staff while the venue is closed.
Did you know that Hooking Up, the new road-trip comedy starring Brittany Snow, was filmed in Dallas? Todd Jorgensen talked to Texas filmmaker Jon Keeyes about the recent release, which is now streaming.
Music  
Blake Ward and Double Wide's Joel Stephenson have started a series of live streamed videos featuring local musicians, performers, bartenders, and more. Check out the channel, QuaranTV, here.
Local Sara King has racked up more than 200,000 YouTube subscribers with her dreamy voice and soft covers of artists like Tyler, The Creator and Billie Eilish. Read more about her here and watch for yourself on King's channel.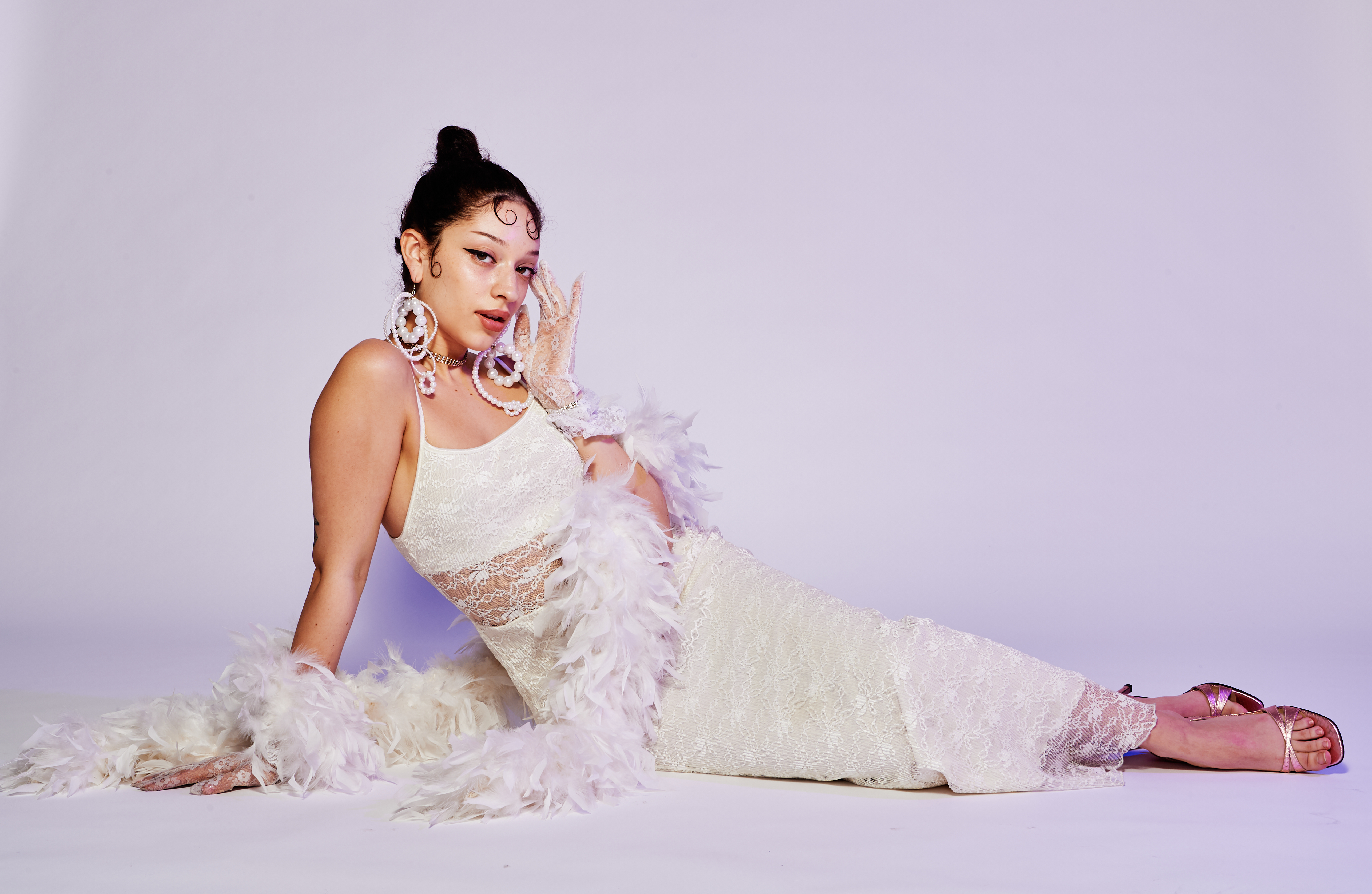 Books 
The period of quarantine is a great time to start a (virtual) book club. Zac Crain talked to a number of local authors to get their reading recommendations, which you can find here. Deep Vellum Books founder Will Evans also has five excellent books by local authors for you to check out. You can read about his picks here.
Visual Art 
Museums are physically closed, but they're still welcoming visitors to partake in new, digital programming. Read more about how Dallas' cultural institutions are adapting to the times–and how you can still enjoy them–here.
Photographs Do Not Bend has a stunning exhibition by a group of all female photographers on view through Artsy–explore it here.
The Nasher Sculpture Center has figured out a way to allow its audience to physically engage with art while social distancing–it's a new series called Nasher Windows and it highlights a Dallas area artist each week. Read about it here.
The Dallas Museum of Art has been hard at work making its current exhibitions accessible during lockdown through virtual gallery tours. You can "walk" through Flores Mexicanas: Women in Modern Mexican Art here.
The DMA's latest exhibition, For a Dreamer of Houses, is also available to view online. Read Trace Miller's review–which considers both the physical and the virtual exhibition–here.
Wellness
We're all going through something confusing and difficult right now. Be kind to yourself. We chatted with local mental health experts to get some tips on maintaining a positive state of mind amid a pandemic; read their advise here.
Staying at home doesn't mean you can't reach your fitness goals. Find some space to stretch out and give at-home workouts a shot. These moves from Dallas-based model trainer John Benton don't require any equipment.
Now's a good a time as ever to figure out how to meditate–for real this time. Read some tips from local experts on meditation and mindfulness here.