Things to Do in Dallas This Weekend
The ultimate event list to plan your week around.
Multiple Days
Memorial Day Weekend 
Click here for your comprehensive guide to Memorial Day celebrations. There are picnics, concerts, pool parties, bar crawls, and everything else you need to enjoy the long weekend.
Visual Art
A stunningly beautiful exhibition of Dior haute couture is finally on view at the Dallas Museum of Art. Due to popular demand, the show requires all visitors to have time-specific tickets. Read our write-up of the exhibit here.
The DMA also has the first major solo museum exhibition of lauded contemporary painter Jonas Wood. It's free to attend as part of the museum's general admission policy. Read more about the show here.
The Nasher Sculpture Center has a survey of American artist Sheila Hicks on view from May 11 – August 18. Hicks, who works primarily in fiber and textiles, will weave vibrant installations throughout the Nasher galleries and garden.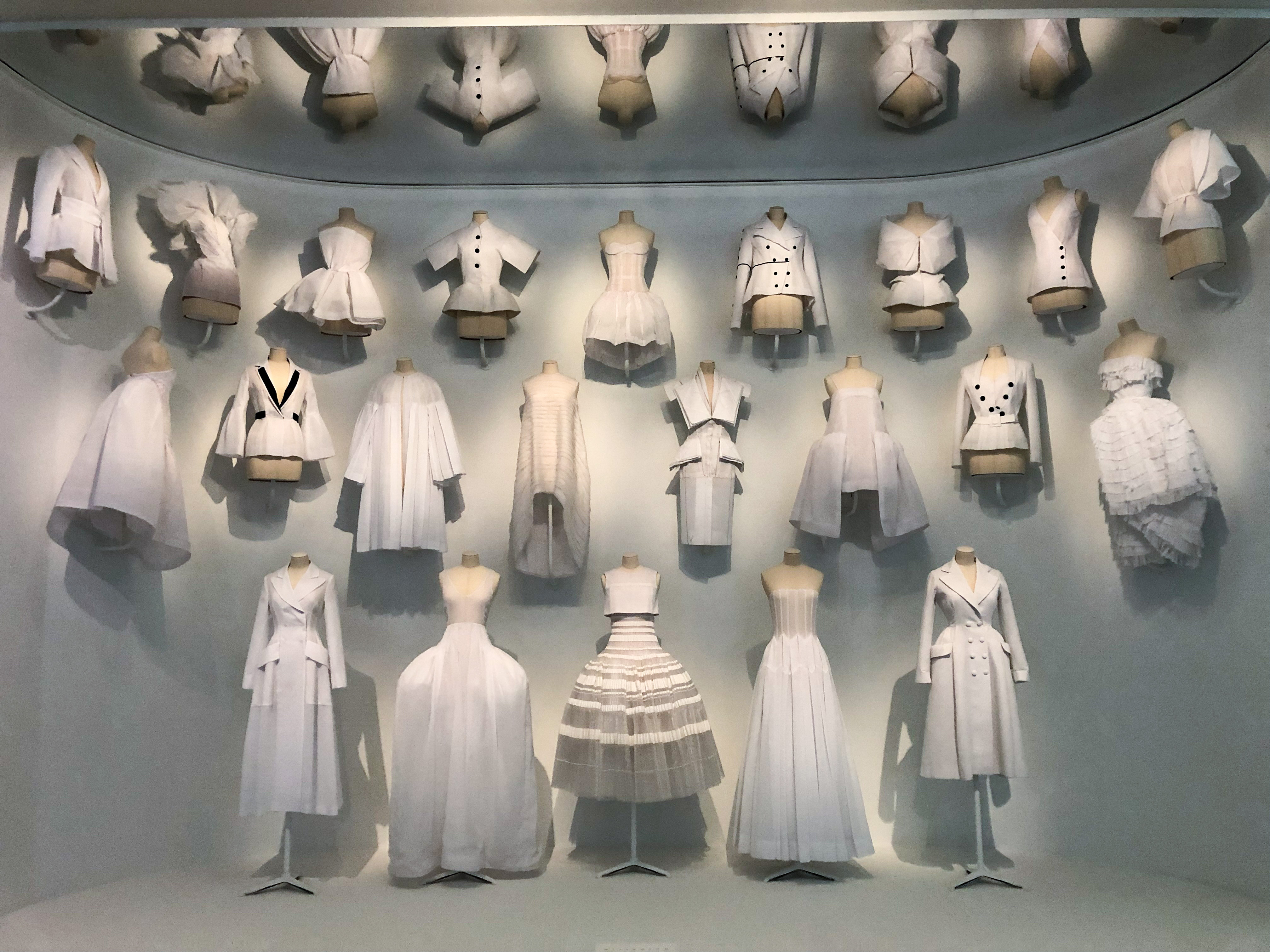 Theater 
Bright Star, a Tony-nominated bluegrass musical written by Dallas' Edie Brickell and Austin native Steve Martin, has its regional premiere at the Firehouse Theatre in Farmers Branch. Shows are Thursday-Sunday through June 9. Tickets from $14.
See a new production of the musical Miss Saigon from the creators of Les Misérables. The Broadway revival is showing at the Music Hall at Fair Park through Dallas Summer Musicals from May 14-26. The story follows a young Vietnamese woman who falls in love with an American G.I. during the Vietnam War. Find performance times and tickets here.
Cruel Intentions: The '90s Musical runs May 22-26 at Wyly Theatre. Your favorite throwback drama about a devilish pair of step-siblings and an innocent new girl is back in musical form, and infused with the hits of Boyz II Men, NSYNC, Christina Aguilera, and REM.
The Dailies 
Thursday, May 23
Start the day with a free workout. GRIT Fitness is launching its latest workout format, "LIT" or low impact training, at its SMU Blvd. location. The 45-minute classes combine cardio and low impact strength training. It's free, but you have to register to attend.
The Perot Museum of Nature and Science has its monthly Science Cafe at Steam Theory Brewing Company on Thursday at 7 p.m. Stop by Chris Harrison's watering hole to learn how to identify local frogs by sight and sound.
There's a movie paw-ty at MUTTS Cantina with popcorn, NoCoast Beer Co., and a showing of comedy classic The Princess Bride at 8:30 p.m. It's free for members of the dog-friendly bar.
Kettle Art hosts the opening reception for Chimera, a group show featuring Erin Curry, Katrina Rasmussen, Paxton Maroney, and Janae Corrado. The party is from 6-9 p.m.
Friday, May 24
Singer Ari Lennox brings her Shea Butter Baby tour to The Cambridge Room at House of Blues on Friday at 7 p.m. Resale tickets are available for $108.95.
Movies, on a Friday? Groundbreaking. The DMA and Discover Downtown Dallas are showing The Devil Wears Prada on Friday at 8 p.m. at the Dallas Farmers Market.
The Perot Museum has a special sleepover for kids and teens on Friday. The theme is Video Game Science and there's giant Ninten-Perot, Minecraft geology lessons, a 3D movie, and a dinosaur dance party. It's $50 for non-member youth; reserve a spot here.
Beauty Bar Dallas is getting settled into its new location with a new weekly dance party called Night Moves on Fridays. DJ Red Eye will be playing house and disco starting at 9 p.m.
Pegasus Reading Series, a monthly event bridging together the Dallas literary community, is on Friday at 7 p.m. at Deep Vellum Books. This edition features local poets and writers Alexandra Corinth, Callie Gill, Allyson Jones, and Sara Ryan.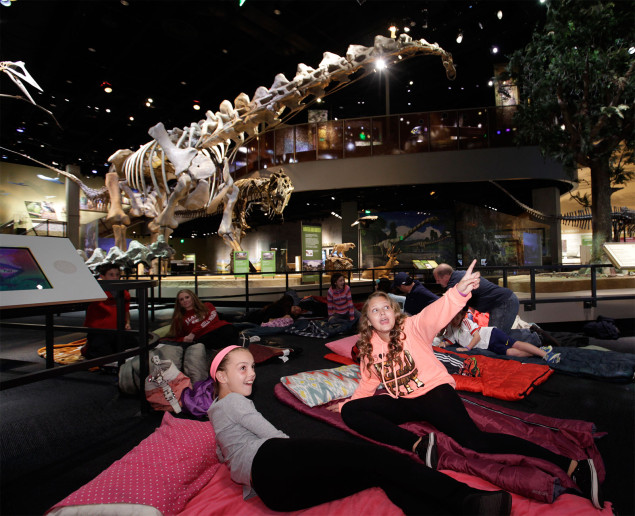 Saturday, May 25
Decks in the Park, the outdoor concert series, is moving up this weekend. Its Rooftop Pool Party is on Saturday from 1-6 p.m. at Canvas Dallas. The lineup includes DJs Souljah, Jesse Koo, and Tony Schwa. It's a $10 cover, and ladies get in for free before 3 p.m.
Lee Harvey's is having a May Shopping Extravaganza via Flea Harvey's. There will be DJs, breakfast tacos, and 25 vendors with vintage clothing, artwork, housewares, motorcycle gear, guitars, and more. The event is from 11 a.m. to 6 p.m.
Los Angeles-based "existential pop" singer-songwriter Diamonds is joining local artists Rosegarden Funeral Party and Rat Rios for a concert at Armoury, D.E. on Saturday at 8 p.m. There are no tickets, but the show is 21 and up.
Alamo Drafthouse (Lake Highlands) is reviving Ron Howard's little-known film Cotton Candy. The made-for-TV movie was filmed in Dallas in 1978, but never released commercially. Cotton Candy actor and writer Clint Howard will be there to give a behind-the-scenes look. Find tickets here.
British producer and DJ Leon Vynehall is playing at It'll Do on Saturday with DJ Red Eye. Tickets are $10 and the doors open at 10 p.m.
White Rock Alehouse & Brewery is hosting its monthly vintage Volkswagen meetup on Saturday morning at 10 a.m.
Sunday, May 26
The Nasher Sculpture Center is hosting artist Analise Minjarez for an Art Chat on Sunday afternoon at 2:30 p.m. The local artist will be discussing Sheila Hicks: Seize, Weave Space. Admission is free all day for Memorial Day weekend.
The margarita was supposedly created by a Dallasite, so it makes sense that locals have some strong opinions on the cocktail. Our Margarita Madness bracket is over (Mi Cocina's Mambo Taxi won), but you have another outlet to voice your opinion this Sunday. The 9th Annual Dallas Margarita Meltdown puts bars and restaurants to the test and lets you decide your favorite. Tickets to the event start at $35.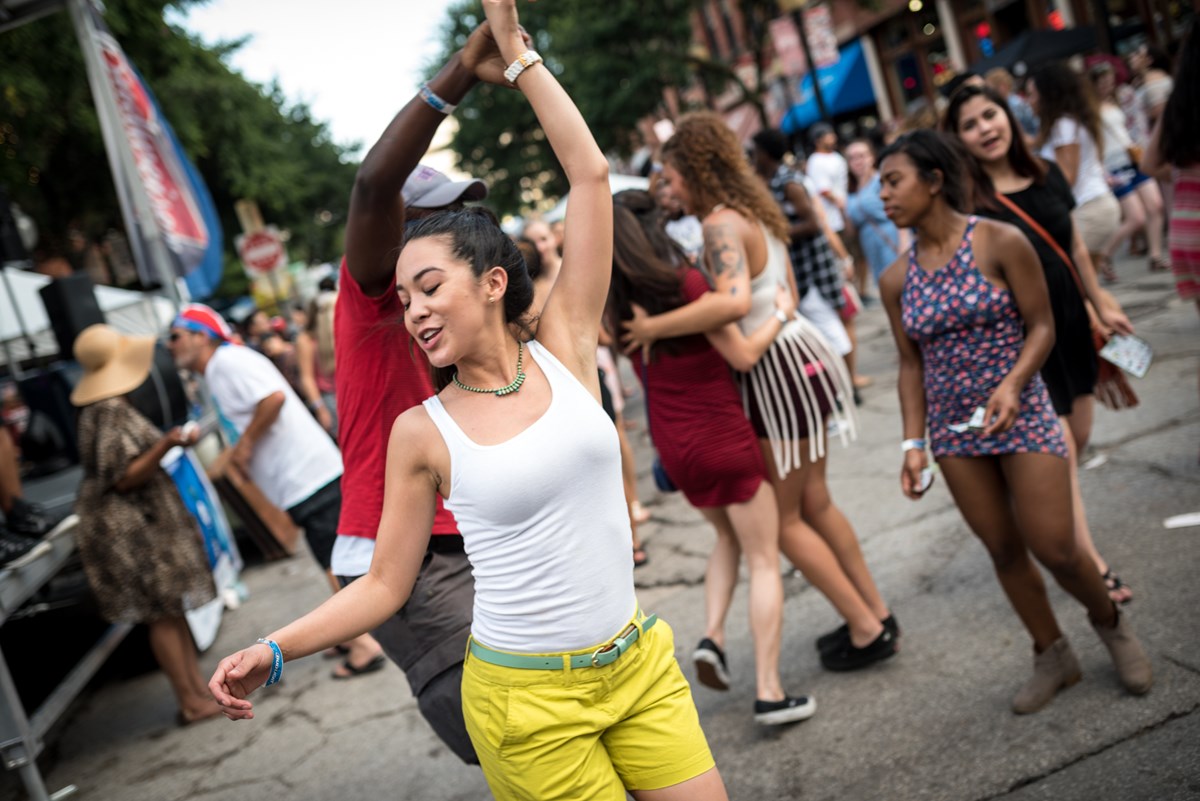 The pool at The Adolphus is open from 11 a.m. to 3 p.m. for the weekly Sunday Splash Down with DJ Kitty, and drink specials on rose and frosé.
DFW Vintage Swap Meet is launching a new event called Dated Faded Worn at Four Corners Brewing Co. on Sunday from 1-7 p.m. You can buy, sell, and trade vintage clothing, accessories, music, art, or knick knacks. Tickets are free.
Do some yoga, drink some beer–the weekend is all about balance! Dallasites101 is hosting a class on the rooftop of HG Sply Co on Sunday at 11 a.m. Tickets are $25 and include drinks and access to food specials.