Things to Do in Dallas: At Home Edition
How to enjoy local arts, culture, food, fitness, and more while practicing social distancing.
The rapid spread of COVID-19 has led to the cancellation of all major events and the closure of museums, parks, cultural centers, restaurants, bars–and pretty much every other public space. As of March 23, Dallas County is under a shelter-in-place order, meaning that gatherings of any size are prohibited, and residents are only permitted to leave their homes for essential work, groceries, bank visits, and walks. Some restaurants are still providing food and drinks for take-out and delivery, so feel free to take a night off from cooking and support a local business (here are some spots to check out). There's not much else you can do outside of your home at the moment. 
Practicing social distancing is a crucial step in "flattening the curve" and slowing the spread of this dangerous disease. We will always encourage you to explore this bright, bustling city–but right now, we're offering some ways to do that from the safety of your own home. 
It's not as bleak as it sounds. We promise it can even be a little bit fun. This is the time to pour over poetry online, to curate the perfect dancing-in-the-living-room playlist (keep an eye out for ours, coming soon), to livestream local artists, to have a movie marathon, and to join a virtual book club.
It's not an easy time by any means, but maybe these things will make dark days feel lighter. And by enjoying the fruits of local artists' labor, you're keeping our community together, even with six-plus feet of distance.
Dallas Arts Month 
The Dallas Art Fair has rescheduled its physical event for October 1-4, 2020, but the fair will forge ahead during Dallas Arts Month virtually. The Dallas Art Fair Online is taking place April 14-23, with 82 of the 94 original 2020 exhibitors participating remotely. The galleries will all present digital viewing rooms to browse and shop from, which open on April 14 at 10 a.m. You can expect to see local favorites like Barry Whistler, Conduit, Cris Worley Fine Arts, and others, as well as newcomers from across the globe, like Dallas Art Fair first-timers Carlos/Ishikawa (London) and Salon 94 (New York).
Music
The Dallas Symphony Orchestra played "together" from a distance this week, reuniting for the first time since early March. Eight of the orchestra's musicians performed in a live-streamed living room concert featuring the final movement of Ravel's Mother Goose Suite. Watch it here. 
The Fort Worth Symphony Orchestra also launched an online performance platform this week titled FWSO Music Lab. The website includes a listening lab with music chosen by FWSO artists, and educational resources for musicians-in-training. Click here to explore.
Local soul outfit TBA Music started a series of online concerts to help give back to the Dallas community during these tough times. The band will be jamming out on Facebook and Instagram Live on April 17 at 7 p.m. from home in partnership with the music venue Los Pinos Winery in Pittsburg, TX, and donating 10 percent of its virtual tip jar to The Family Place. The non-profit works for victims of domestic abuse–a part of our community that's especially vulnerable during Dallas' shelter-at-home order. Watch TBA's April 3 concert here, and tune in on Facebook or Instagram on April 17 to see the next installment. 
I think we all could use a bit of escapism. Dallas native Jon Danforth's latest album, Departure, pays tribute to that feeling of longing and unrest tugging at your heartstrings. The Arkansas-raised singer-songwriter skews towards Americana and folk on the record, an excellent soundtrack for cozy nights in. Read more about the musician here. 
Get to know Poppy Xander, the Polyphonic Spree's new drummer. She's also a current member of Helium Queens, a former member of Starfruit, and an ex-elementary school teacher. She's pretty interesting. Read Tyler Hicks' interview with Xander here. 
You may not know the name Tayla Parx yet, but you know her music. The 26-year-old pop star wrote a good portion of Ariana Grande's "Thank U, Next," as well as songs for Christina Aguilera, Demi Lovato, Mariah Carey, Alicia Keys, and a few other superstars. It's her time to shine, now; Parx released her debut album, We Need To Talk, in April 2019. Check out our profile on Tayla here. 
Movies 
Looking to curl up on the couch with a nice doc? Shawn Shinneman rounded up seven recent documentaries (and docuseries) with Dallas ties that you can stream at home.
The iconic Texas Theatre is tweaking its business model in the time of social distancing to offer new releases online. Movie lovers can simply visit the theater's website, purchase a virtual ticket, and stream films they would've seen on the big screen. The funds raised by these virtual screenings will help compensate the Texas Theatre staff while the venue is closed.
Art house theaters across DFW will be holding virtual screenings of Cannes-winning film Bacurau this weekend as part of a nationwide initiative led by Kino Lorber, Inc. You can watch the film via Texas Theatre, Alamo Drafthouse, or Grand Berry Theater; "tickets" are $12.
Did you know that Hooking Up, the new road-trip comedy starring Brittany Snow, was filmed in Dallas? Todd Jorgensen talked to Texas filmmaker Jon Keeyes about the recent release, which is now streaming.
Rebecca Romijn is the leader of a satanic cult which has its headquarters in a Highland Park mansion. What else could you want in a campy horror-comedy? Stream Fangoria's 2019 flick Satanic Panic on YouTube, Google Play, Amazon Prime, and Vudu.
Director and Dallas native David Lowery's 2017 film A Ghost Story is now streaming on Netflix, YouTube, Amazon Prime, Google Play, and iTunes. Revisit Todd Jorgenson's review and interview with Lowery here.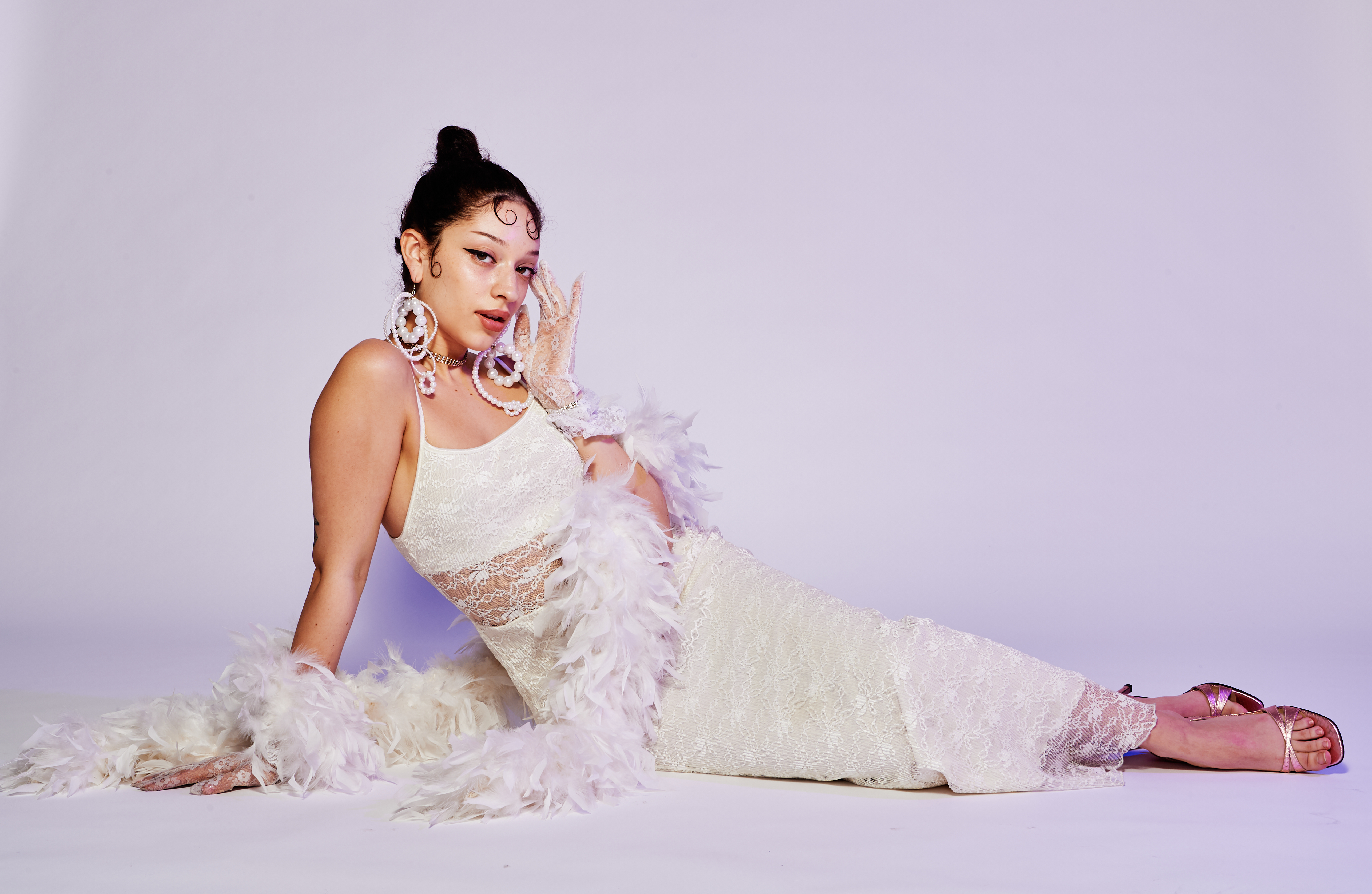 Online 
Blake Ward and Double Wide's Joel Stephenson have started a series of live streamed videos featuring local musicians, performers, bartenders, and more. Check out the channel, QuaranTV, here.
Local Sara King has racked up more than 200,000 YouTube subscribers with her dreamy voice and soft covers of artists like Tyler, The Creator and Billie Eilish. Read more about her here and watch for yourself on King's channel. 
If you need to take a five minute break in the day to cheer yourself up, we recommend checking out this 81-year-old, North Texas TikTok star.
Books 
The period of quarantine is a great time to start a (virtual) book club. Zac Crain talked to a number of local authors to get their reading recommendations, which you can find here. Deep Vellum Books founder Will Evans also has five excellent books by local authors for you to check out. You can read about his picks here.
Visual Art 
Museums are physically closed, but they're still welcoming visitors to partake in new, digital programming. Read more about how Dallas' cultural institutions are adapting to the times–and how you can still enjoy them–here.
The Dallas Museum of Art has been hard at work making its current exhibitions accessible during lockdown through virtual gallery tours. You can "walk" through Flores Mexicanas: Women in Modern Mexican Art here; and read Savannah Fakhoury's write-up of the exhibition here.
Wellness
We're all going through something confusing and difficult right now. Be kind to yourself. We chatted with local mental health experts to get some tips on maintaining a positive state of mind amid a pandemic; read their advise here.
Staying at home doesn't mean you can't reach your fitness goals. Find some space to stretch out and give at-home workouts a shot. These moves from Dallas-based model trainer John Benton don't require any equipment.
Now's a good a time as ever to figure out how to meditate–for real this time. Read some tips from local experts on meditation and mindfulness here.