Things to Do in Dallas This Weekend
The ultimate event list to plan your week around.
This Week, August 15 through August 18
Thursday, August 15
Dallasites101 is hosting its 2nd annual Around The World Crawl at Trinity Groves from 6-10 p.m. Many of the strip's restaurants will have drink specials (and some will have food specials) inspired by different countries. Tickets are $10 and drinks are $3-5 each. 
Latino Arts Project continues its Art Voices Lecture Series with special guest Jed Morse presenting Correspondences: Modernisms in MX, EU & USA. Morse has served as the chief curator of the Nasher Sculpture Center since 2002. Light refreshments will be provided, and the museum's exhibition will be open for viewing. The event is free and begins at 6 p.m. 
Women Texas Film Festival celebrates its opening night at Texas Theatre with a screening of CRSHD. It's about three college students attempting to get access to an exclusive "crush" party so that one of them can lose their virginity. Director Emily Cohn will be on hand for a Q&A after the show. Find passes here. 
Deep Ellum Wine Walk gets saucy with a special edition, Sangria Soirée, on Thursday from 6-9 p.m. Sip and shop through neighborhood restaurants and vendors. Tickets are $10 online and include a commemorative glass. 
Friday, August 16
Dallas Comedy House has its Grand Opening Weekend at its new venue in Deep Ellum. The Big Friday Show is an interactive improv show that will start the festivities off right. It's at 7 p.m. and tickets are $18. 
Stay 'Til Midnight at the Nasher Sculpture Center for a night of hip-hop and Happy Feet. The evening program will begin with hip-hop and spoken word performances by Paul Russell, Ruslan, and Sam Lao, followed by a screening of Happy Feet in the sculpture garden. The event begins at 6 p.m. and is free to attend. 
Across the street, the Dallas Museum of Art has a fashionable edition of Late Nights from 6-11 p.m. Expect live musical performances, special guided tours, a film screening, and more. See the schedule and purchase tickets ($10) here. 
Legacy Hall in Plano is hosting the Ultimate '80s Party on Friday with retro music and a costume contest with a $200 prize. The party is free to attend and goes from 8 p.m. to 2 a.m. 
Junior Players present Revolution, a dance series centered around adolescent life, at Moody Performance Hall at 8 p.m. Tickets are $10. 
Saturday, August 17 
Alt hip-hop group Cure for Paranoia puts on a concert at the art installation Psychedelic Robot on Saturday at 9 p.m. Arrive early to check out the latest pop-up by Bivins Gallery. Tickets are available here.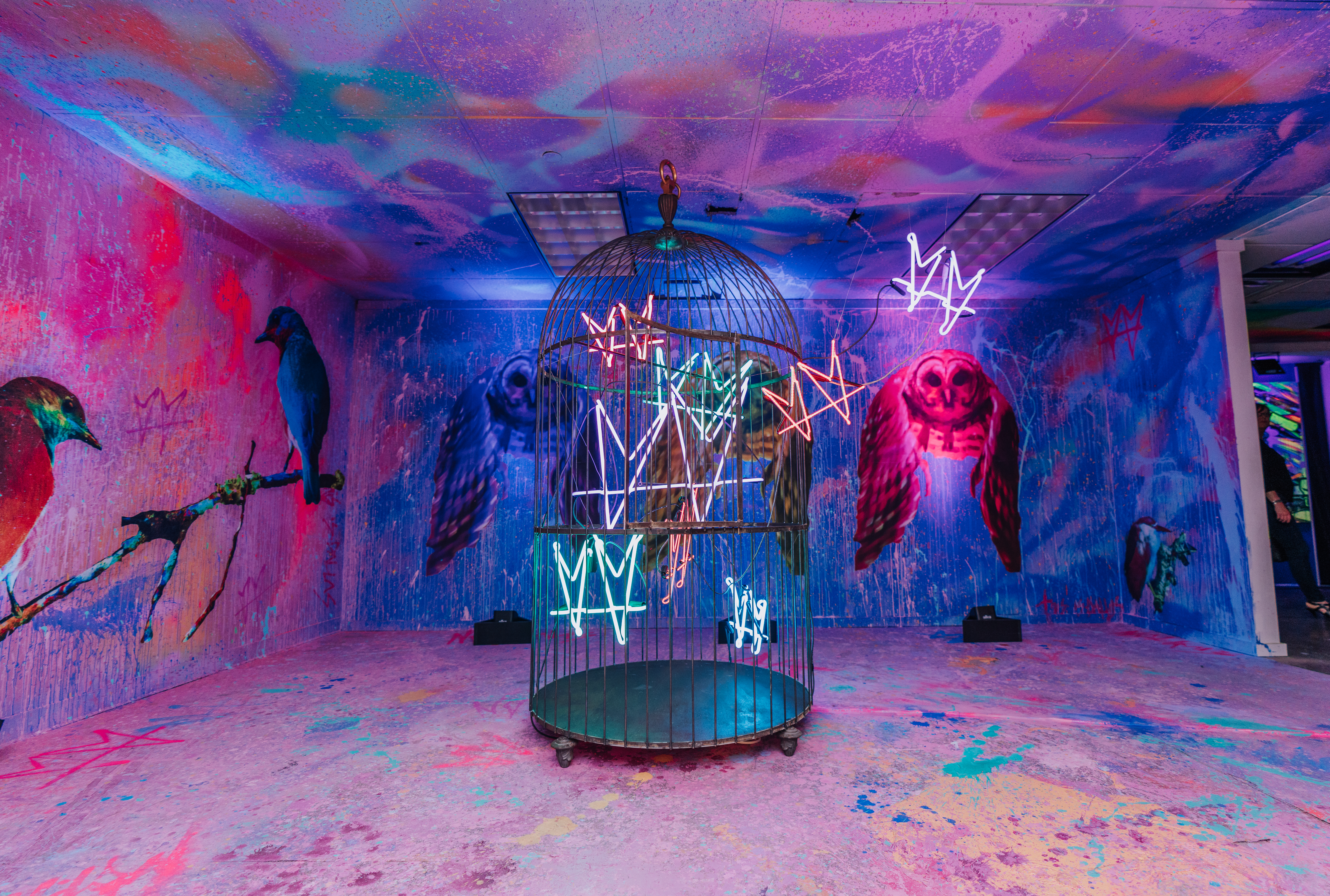 J. Phlip spins at RBC on Saturday starting at 9 p.m. Tickets are $10 online. 
The final edition of All TogetHER at the W Hotel Wet Deck is Saturday afternoon. The pool party is aimed at empowering women through yoga with Ebony Smith of Yoga N Da Hood, a glam bar by Brite Bar Beauty, and music by DJ Luv Ssik, DJ Snacks, and DJ Shekabooker. Tickets are $20 and include all of the above, plus refreshments. The party starts at noon. 
Interested in a plant-based diet, but scared of going cold turkey? Try going Vegan for the Night at South Side on Lamar. The food event hosted by Vegan Vibrations is perfect for practicing vegans, people who are considering going green, or people who just like good food. Tickets are $50 and include a vegan feast. 
Sunday, August 18
Vampire Weekend brings its Father of the Bride tour to The Pavilion at Toyota Music Factory on Sunday at 7:30 p.m. Tickets are available from $26.50.
The Dallas Millennial Market is taking over Four Corners Brewing Company on Sunday from 1-5 p.m. The marketplace will include fashion, jewelry, art, beauty and wellness products, and more. The event is free to attend. 
Zoli's Pizza Lab is on Sunday from 6:30-9 p.m. The restaurant will be serving a family-style feast of experimental dishes at its Addison location. Tickets are $35. 
Truck Yard Dallas has a Redneck Carnival in its backyard with games, watermelon keg cocktails, a fountain of beer, and more. The event goes all day on Sunday and is free to attend. 
Ongoing Events, Through August 
Visual Art
Refinery29's hugely popular installation 29Rooms is officially open at South Side Ballroom in Dallas. The 29-part immersive pop-up features art by Dan Lam, Alicia Eggert, and many more. Read more about it here. Tickets start at $30.
A stunningly beautiful exhibition of Dior haute couture is on view at the Dallas Museum of Art. Due to popular demand, the show requires all visitors to have time-specific tickets. Read our write-up of the exhibit here.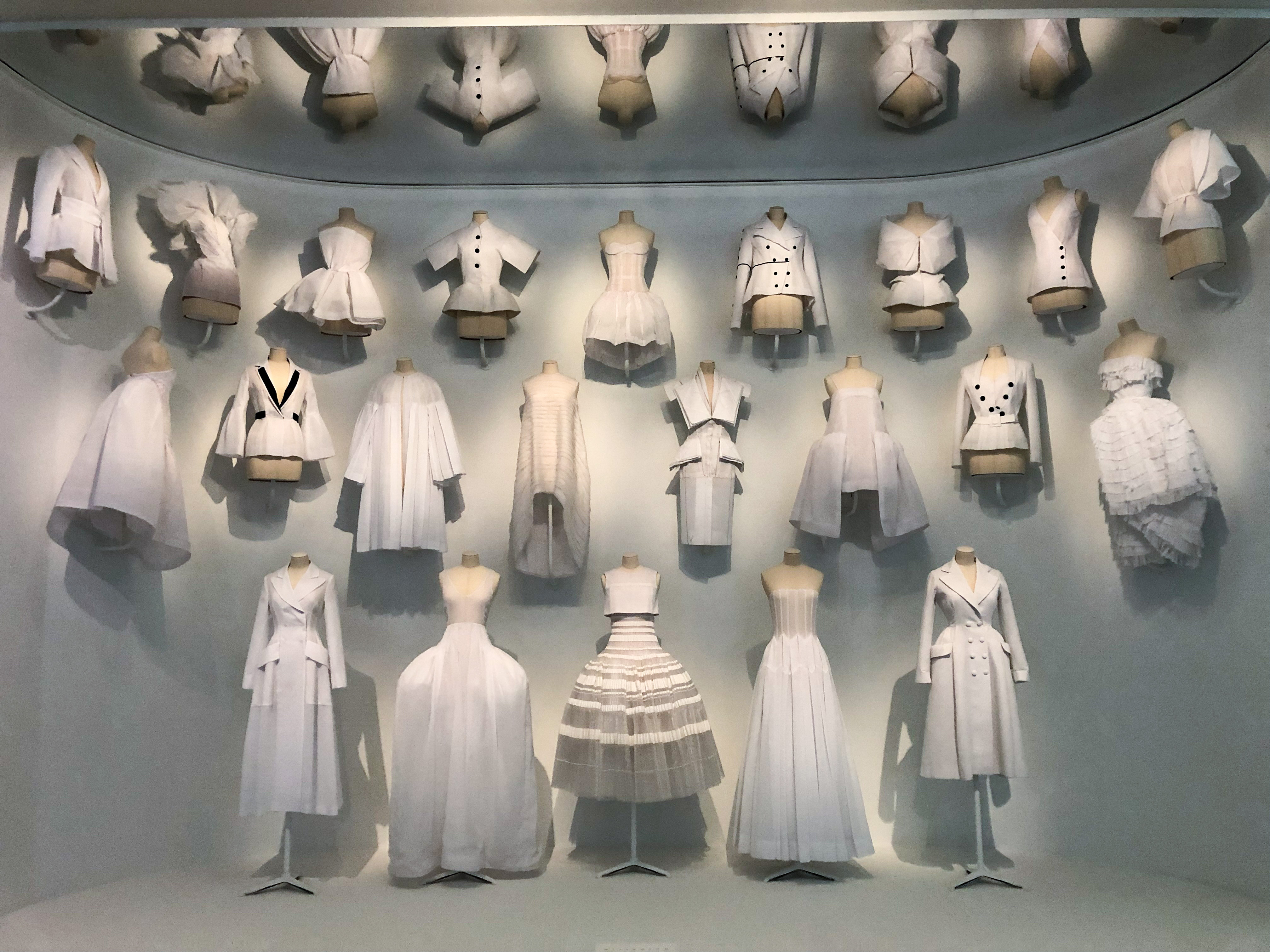 The Nasher Sculpture Center has a survey of American artist Sheila Hicks on view from May 11 – August 18. Hicks, who works primarily in fiber and textiles, will weave vibrant installations throughout the Nasher galleries and garden.
Kimbell Art Museum's new exhibition, Monet: The Late Years focuses on the final phase of the artist's career, a fruitful period from 1913 to his death in 1926. 52 paintings will be on display, including dozens of Monet's beloved water lily scenes, and lesser known works borrowed from major public and private collections. On view June 16 through September 15. Read our write-up here. 
Contemporary Chinese artist Master Shen-Long finds new and exciting ways to employ traditional techniques, creating ink-based works with a sculptural quality. The Crow Museum's mid-career retrospective, on view through August 24, is the artist's first solo exhibition in Texas. Read about it here.