Things to Do in Dallas This Weekend
The ultimate event list to plan your week around.
This Weekend, Dec. 12 Through Dec. 15
Thursday, Dec. 12
D Magazine is hosting Happy Hour with an Agenda: The Future of I-345 at 5:30 p.m. Join Miguel Solis, Amber Sims, Patrick Kennedy, and D Magazine's Peter Simek for the discussion. The event is free and includes refreshments. Register here.
Deep Ellum has traded in its Wine Walk for a Cider Stroll this Thursday. You can walk, mingle, shop, and taste a variety of Trinity Cider flavors. Tickets are $10 online.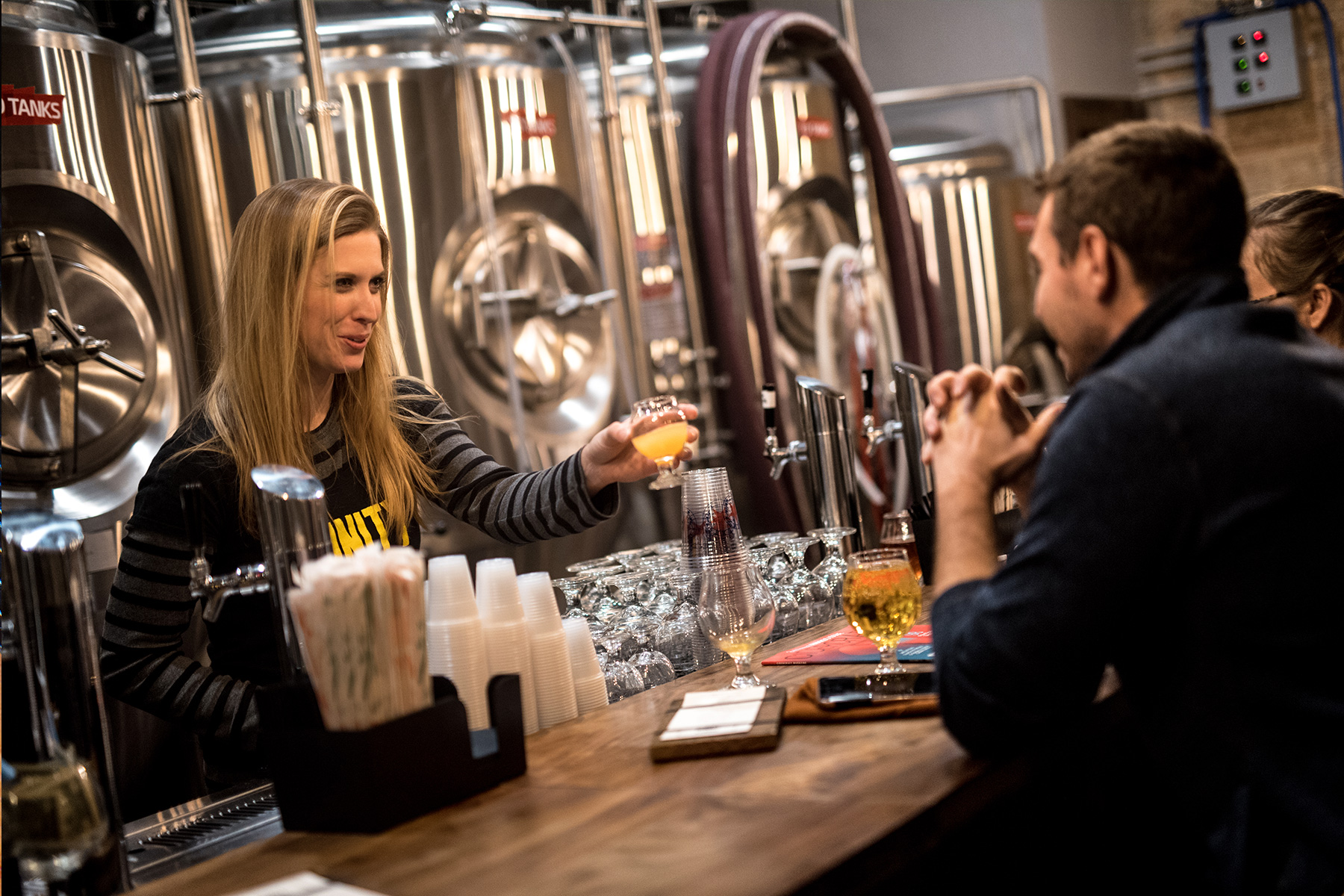 Head to the Corner Building to check out a Deep Ellum Acoustic Music Showcase from 6:30-9 p.m. The concert will be outside on the breezeway patio. This week features local artists Kirk Thurmond and Andrew Holmes. 
The Wild Detectives celebrates the launch of Reading Quirks, a charming, cartoon-filled new book by the shop's directors, Andrés de la Casa Huertas and Javier García del Moral. The release party goes from 7:30-9 p.m. 
Friday, Dec. 13
City Hall Bistro will teach you some new holiday party tricks at the Deck the City Halls Cocktail Class at 6 p.m. The interactive workshop includes menu cards, ingredients, and directions for a Citrus Rum Punch and a Gingerbread Old Fashioned. Tickets are $35 per person. 
Local vintage favorite Dolly Python celebrates its annual Friday the 13th Holiday Party from 3-7 p.m. There will be snacks, sips, and gifts to be bought. 
Catch local music by The Bralettes, Acid Carousel, Hall Johnson, and Ian Salazar at Club Dada starting at 7 p.m. Tickets are $10. 
British Beverage Company has a special bar crawl focused on The Office trivia. Tickets are $20 and include a themed t-shirt, Santa hat, and Christmas ID card. 
Dallas Black Dance Theatre presents Espresso Nutcracker, a jazzy twist on the holiday story, at the Majestic Theatre on Friday at 7 p.m. Purchase tickets here. 
Local musician Kirk Holloway plays at his Birthday Jamboree at Adair's Saloon from 11 p.m. to close. There's no cover.
Saturday, Dec. 14
Local watchmaker BREDA hosts a Holiday Market in its chic studios (2920 Taylor St.) on Friday and Saturday at 6 p.m. The market will feature local vendors like Clan of Cro, Twelve Thirty Four Flowers, Wild Rose Vintage, Meeshka Ceramics, and more. There's no cover. 
The 2019 Dallas Millennial Gala is taking place at The Statler on Saturday evening. This year, the black-tie fundraiser supports the Millennials for STEM Foundation. Tickets start at $125. 
Eccentric, iconic filmmaker John Waters brings his irreverent, one-man show, A John Waters Christmas to The Kessler on Saturday at 8 p.m. Tickets are $40. 
A new taproom, ODD Muse Brewing Company, officially opens its doors to the public on Saturday with food trucks (Easy Slider included) and live music. The event goes from noon-10 p.m. 
Oscar winner Spike Lee appears at the Winspear Opera House on Saturday at 8 p.m. as part of the #hearhere series. Tickets start at $50.
Sunday, Dec. 15
The BMW Dallas Marathon Weekend reaches its main event on Sunday morning with the marathon, half marathon, 50k Ultra, and marathon relay races. It's all happening around the Kay Bailey Hutchison Dallas Convention Center starting at 8:30 a.m. 
There's a free holiday concert by Texas Winds Musical Outreach at NorthPark's SouthCourt on Sunday at 1 p.m. 
Deep Ellum's Kettle Art has a seasonal exhibit, Holiday Presence XV, featuring small works and unique, artisan-made gifts. The gallery is open from 12-5 p.m. 
Ex Ovo is having an interesting event related to the Meadows Museum's exhibition, Common Ground. Artists Melanie Clemmons and Zak Loyd are leading a workshop on cyber security, including how to use privacy software, and how to harness your personal data. Attendees are encouraged to bring their laptops and phones to follow along. The event is free and starts at 2 p.m. 
The Latino Cultural Center hosts its 16th annual Posada, a celebration which traditionally marks the beginning of Mary and Joseph's journey to Nazareth. There will be a procession, crafts, and live entertainment. It's free and runs from 4-8 p.m.
Ongoing Events, Through December 
Here are our picks for the 20 best events happening in Dallas this month. 
Holidays 
From tree lightings to Christmas concerts to snow tubing in Texas, there are so many ways to celebrate the holiday season. We've rounded up some of our favorites here.
On Stage 
Need a laugh? Here are 10 Comedy Shows to See in Dallas this Winter. 
Tony Award-winning musical Once On This Island tells the story of a brave young peasant Ti Moune, who falls in love with a grande homme from the rich side of the island. With the help of four gods, she risks everything to return to him. The sweet play is showing at the Winspear Opera House Dec. 17-22. 
Museums 
The Nasher Sculpture Center presents the first major museum presentation of artistic duo Michael Elmgreen ad Ingar Dragset. The artists, best known for their ghostly Prada store in Marfa, have worked together for over two decades. Elmgreen & Dragset Sculptures is on view from September 14 through January 5. Read more here.
Painter John Currin is perhaps best known for his portraits of women, but his new exhibition at Dallas Contemporary, My Life as a Man, focuses specifically on the artist's depiction of men. The show is on view September 15 through December 22. Read our write-up here.
The Dallas Museum of Art has several interesting things to see on view this winter. There's an exhibit of interactive, experiential artwork made by contemporary designers called speechless: different by design; You can read our write-up on it here. Canadian painter Wanda Koop has several larger-than-life paintings on view in a show, Dreamline, through February 2. Brazilian artist Sandra Cinto also recently completed a large mural in the DMA's concourse.
After a renovation, the Amon Carter Museum in Fort Worth is open again and hosting a slew of worthwhile exhibitions. One of the most notable is Gordon Parks: The New Tide, Early Work 1940-1950, a collection of images tracing breakout moments in the influential photographer's career. The exhibit is on view September 14 through December 29.
The Kimbell Art Museum explores the work of Pierre-August Renoir in Renoir: The Body, The Senses, an exhibition focused on the artist's depiction of the human form. The romantic show is on view through January 26, 2020. Special tickets are required.