Things to Do in Dallas This Weekend
The ultimate event list to plan your week around.
This Week, Nov. 21 Through Nov. 24
Thursday, Nov. 21 
The Third Thursday's Art Walk with the Dragon Street Galleries is tonight from 5-8 p.m. Neighborhood spots including Robert Lawrence Designs, Ferrari Gallery, Joel Cooner Gallery, ALG Collective, Latino Arts Project, and more will be open late for the occasion. It's free and no RSVP is required. Full details can be found on Facebook.
Teatro Dallas is hosting a conversation, Monuments of the Future, tonight at The MAC. North Texas artists Christopher Blay, Analise Minjares, and Angela Faz will each present an idea for a public artwork for the future of Dallas. Wine and light bites will be served. The event starts at 7 p.m. and is free.
Deep Ellum Wine Walk has a Happy Fall, Y'all edition tonight from 6-9 p.m. The group will stroll through restaurants, shops, and music venues in the neighborhood. Tickets are $10 online ($15 at the door) and include a souvenir wine glass and tastings at participating venues. 
The annual Chi Omega Christmas Market is back this weekend, taking place at Centennial Hall at Fair Park. The market includes more than 200 merchants offering unique gifts and goodies. Tickets are $15. 
Friday, Nov. 22
Jack Daniels hosts Arts, Beats & Lyrics at Gilley's Dallas on Friday. The event showcases emerging artists alongside veterans in an art and music experience. In Dallas, '90s hip-hop group The Pharcyde will perform with Jay Clipp, Wally Sparks, and Jeremy Avalon. The event is free with RSVP. Texas DALABL to 68405 to save a spot. 
Local rockers The Roomsounds play Lee Harvey's on Friday at 9 p.m. There's no cover. 
DJ Ursa Minor and Christy Ray spin at Sweet Tooth Hotel for Femme Friday from 9 p.m-1 a.m. The cover is $10 online and $15 at the door. This week, the Princemas Holiday Bar opens for the season, and it's free to visit from 5:30-8:30 p.m. It's one of your final weekends to see Sweet Tooth Hotel's Discotech installation. 
Deep Ellum Distillery offers a FriYAY tour and sampling at 6 p.m. It's $15 per person. 
The king of country George Strait comes out of "retirement" to perform at Dickies Arena in Fort Worth. Grammy-winning ensemble Asleep at the Wheel will open the show. Tickets are available for $290.
Saturday, Nov. 23 
The 17th annual Cedars Open Studios Tour is Saturday from 11 a.m.-6 p.m. The tour through the neighborhood is self-guided, but transportation from Efrogs Dallas and American Transfers will be available free of charge. There's a closing celebration at Lee Harvey's after the Open Studios wrap up. 
The Fort Worth Botanic Garden holds its Japanese Fall Festival on Saturday (and Sunday) all day. The stunning autumn foliage will be complemented by live performances, cultural booths, food trucks, and more. Admission is $12 for adults. 
Non-profit community skatepark 4DWN has a fundraiser on Saturday with music, food, art, raffles, and more. The event goes from 2-7 p.m. and is free to attend. 
Galleri Urbane Marfa + Dallas celebrates the opening of a new exhibition by Arden Bendler Browning. Sight-reading combines virtual reality environments, large-scale paintings, and works on paper. The opening reception is from 5:30-8 p.m. 
Sunday, Nov. 24
Magic Hour, a new home decor shop in Bishop Arts District, opens on Sunday. The Grand Opening Party includes guided meditation at 10:30 a.m. followed by mimosas, coffee, and brunch. 
Revelers Hall (also in Bishop Arts) hosts Swing Dance Lessons at 5 p.m. There's a $5 suggested donation. 
Tony Award-winning musical Once is at the Winspear Opera House on Sunday at 1:30 p.m. and 7 p.m. The play follows an Irish musician who's ready to give up on his dream until he meets a young woman who changes everything. Find tickets here. 
Latin soul singer Angélica Rahe performs at Deep Ellum Art Company with Dallas band Cure for Paranoia, and Camera Cult. The artist just released a new single with Cure for Paranoia's lead singer Cam McCloud; listen here. The concert is at 8 p.m. and tickets are $7.
Ongoing Events, Through November
Here are our picks for the 20 best events happening in Dallas this month.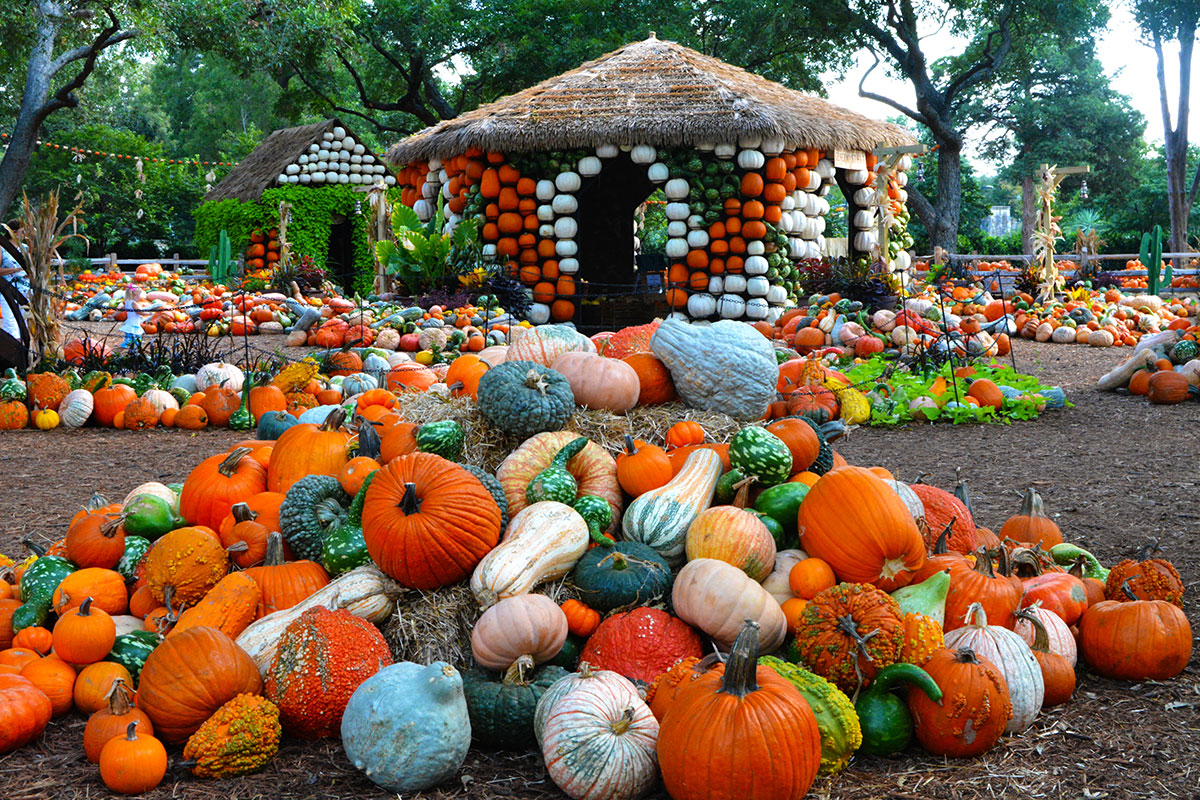 Visual Art 
The Nasher Sculpture Center presents the first major museum presentation of artistic duo Michael Elmgreen ad Ingar Dragset. The artists, best known for their ghostly Prada store in Marfa, have worked together for over two decades. Elmgreen & Dragset Sculptures is on view from September 14 through January 5. Read more here.
Painter John Currin is perhaps best known for his portraits of women, but his new exhibition at Dallas Contemporary, My Life as a Man, focuses specifically on the artist's depiction of men. The show is on view September 15 through December 22. Read our write-up here.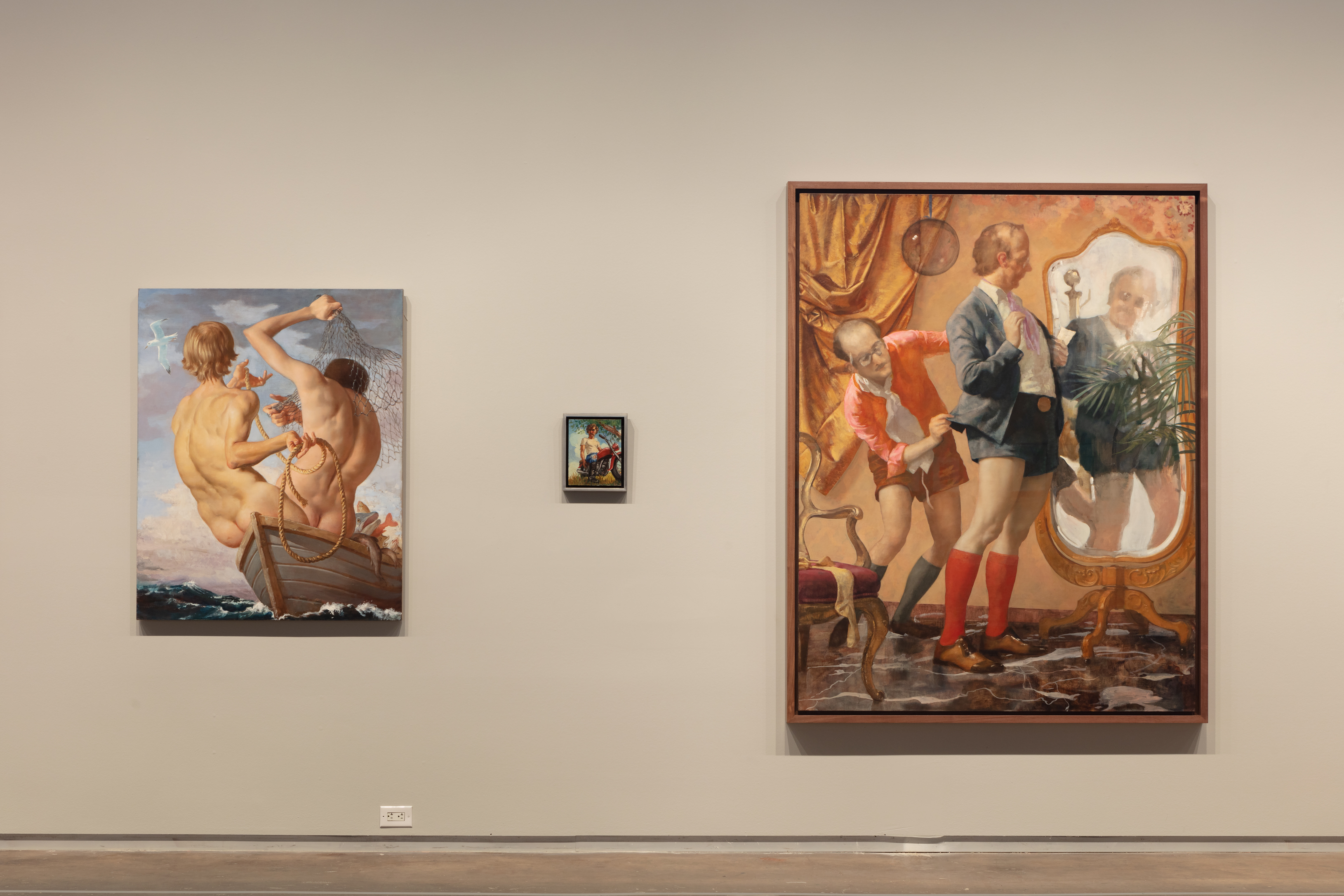 After a renovation, the Amon Carter Museum in Fort Worth is open again and hosting a slew of worthwhile exhibitions. One of the most notable is Gordon Parks: The New Tide, Early Work 1940-1950, a collection of images tracing breakout moments in the influential photographer's career. The exhibit is on view September 14 through December 29.
The Kimbell Art Museum explores the work of Pierre-August Renoir in Renoir: The Body, The Senses, an exhibition focused on the artist's depiction of the human form. The romantic show is on view through January 26, 2020. Special tickets are required.