Things to Do in Dallas This Weekend
The ultimate event list to plan your week around.
This Week, Feb. 17 Through Feb. 19
Thursday, Feb. 20 
City Hall Bistro is hosting a Mardi Gras Mixing Cocktail Class from 6-7 p.m. Guests will learn how to make two signature drinks from the Big Easy, the hurricane and the sazerac. Tickets are $38 per person and include cocktails and beignets. 
The W Dallas is also hosting a cocktail class, Shaken or Stirred, from 6-7 p.m. This class will include directions for making a classic gin cocktail. Tickets are $10. 
Shoals Sound & Service has Run BMC: A History of the Black Mixology Collective on Thursday from 8 p.m.-midnight. The bar is being converted into a mini museum honoring African American cocktail history. DJ Roc-It will provide the music. There's no cover. 
The Deep Ellum Wine Walk does Pardi Gras this Thursday from 6-9 p.m. It will be like a normal wine walk where you can sip and shop through the neighborhood–but there's a Mardi Gras theme. Glasses are $10 online and $15 at the door. 
Head to the Farmers Market for some live music by Tyla & Ed  and happy hour specials from 5-8 p.m.
Friday, Feb. 21
The Dallas Museum of Art stays open for Late Nights: Chemistry, an evening of scientifically proven fun. There will be hands-on art making activities, live music, film screenings, special tours, and more. Tickets are $10. 
Across the street, the Nasher will also be open late for Til Midnight at the Nasher. This month's installment includes performances by Troy Grant Music and Maya Piata. The museum has free admission during the event. 
Those aren't the only museums with parties–the Dallas Museum of Illusions has an After Hours Event from 6-11 p.m. There will be a performance by an illusionist, a "Bubble Tap Trailer," and a cash bar in addition to the museum's usual exhibits. Tickets are $19 and you can use the code AFTERHOURS202 for 20 percent off. 
The Rich Girls, a Hall and Oates tribute band, return to Lee Harvey's on Friday night. There's no cover.
Saturday, Feb. 22
Talley Dunn Gallery holds the closing reception for Nida Bangash: The History House, an exhibition which explores the contemporary legacies of colonialism. The artist will be in conversation with fellow artist Vicki Meek on Saturday at 2 p.m., and a reception will follow from 3-5 p.m. 
Meanwhile, a couple galleries across town are holding opening receptions for new shows. 
Galleri Urbane will welcome artist Rachel Grobstein for her inaugural solo exhibition at the gallery. You can meet the artist and see the new show from 5:30-8 p.m. 
In the Cedars, Ro2 Art holds the opening reception for Erica Stephens: Paintings for a Lost Lover from 7-10 p.m. 
12.26 gallery in the Design District celebrates the opening of its February exhibitions, which feature artists JA Feng, Emily Furr, and Max Maslansky. The reception is from 6-8 p.m. 
Erykah Badu has her annual birthday bash at The Bomb Factory on Saturday. This year, she'll be joined by performers including Thundercat and Tierra Whack. Resale tickets are available from $80. 
Deep Ellum Art Company is joining in on the Badu birthday fun with Sade vs. Badu: A Tribute to Bulletproof Soul from 10 p.m.-2 a.m. Tickets are $15. 
Te Deseo is having a Carnival Party on Saturday starting at 5 p.m. The restaurant will bring a taste of Brazil to Dallas with dancing on the rooftop patio. There's no cover.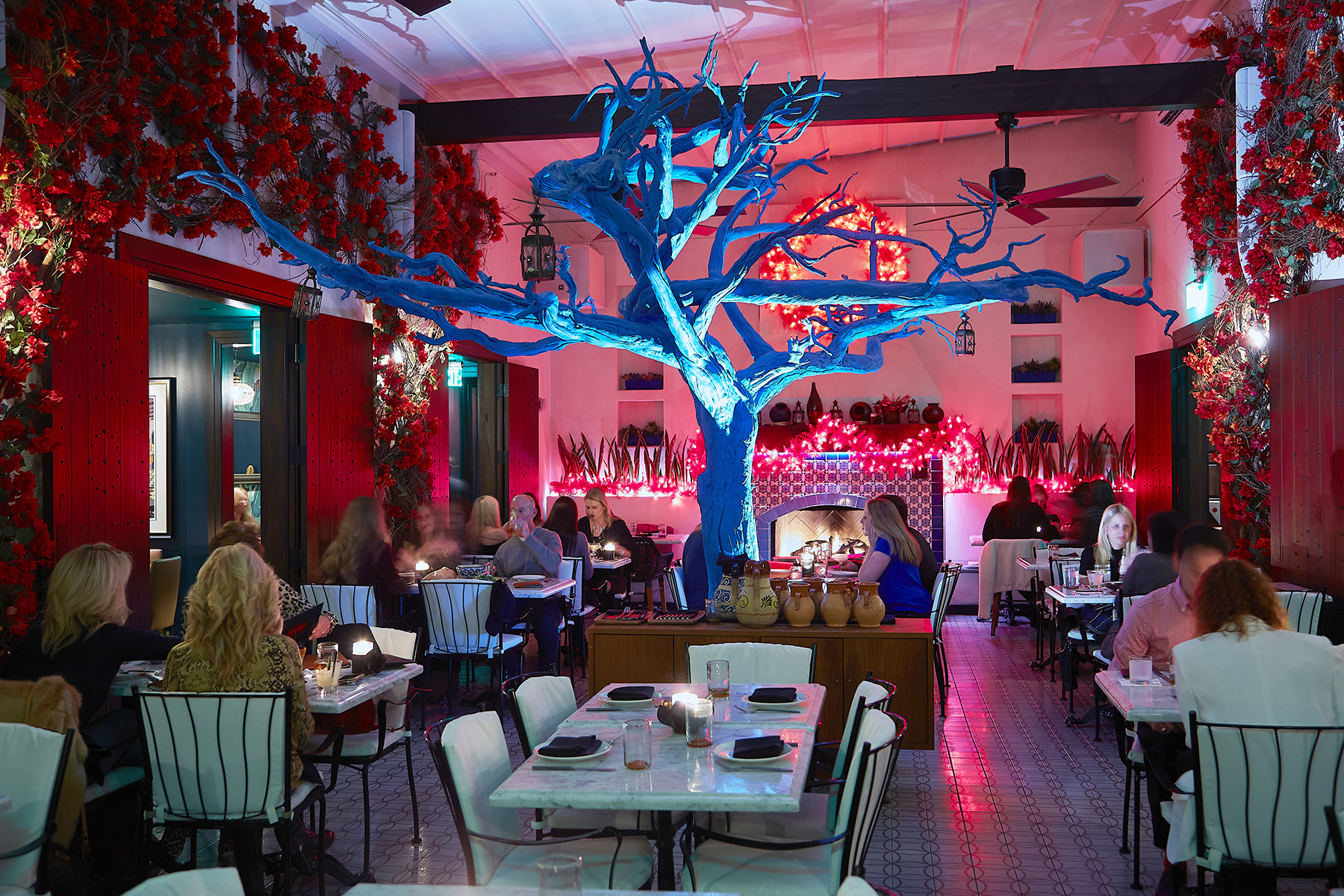 Sunday, Feb. 23
There's a Texas Mac & Cheese Festival going on this Saturday and Sunday at Texas Live in Arlington. There will be more than 40 versions of cheesy noodles to taste at the event, as well as a craft beer garden, axe throwing, a french fry bar, and a kid's fun zone. Tickets are sold out for Saturday, but you can grab tickets for Sunday for $35 and up. 
Four Corners Brewing Co. is holding the Dallas Millennial Market at its brewery on Sunday from 2-7 p.m. There will be more than 40 local vendors with craft and artisan goodies for sale. 
Revelers Hall has its weekly Swing Dance Lessons at 5 p.m. on Sunday after the house band's matinee show. There's a $5 suggested donation but no registration or partner is required to participate. 
Eclectic variety show Avant to Leave This Planet presents The Pisces Edition on Sunday with artists Harley Deville, Dillon Camp, Gibson Regester, Alex Curington, and others. It's going down at Tradewinds Social Club starting at 9 p.m. It's free but donations for the performers are strongly encouraged.
Ongoing Events, Through February 
Here are our picks for the 20 best events happening in Dallas this month. 
On Stage 
Need a laugh? Here are 10 Comedy Shows to See in Dallas this Winter. 
Theatre Frisco presents the laugh-out-loud modern, musical comedy, I Love You, You're Perfect, Now Change from February 14-March 1. The play tackles all the joys and nightmares of dating in the 21st century, and there's an entire song dedicated to the phenomenon of dick pics. Needless to say, it's aimed at mature audiences. Find tickets here.
The Indigo Girls are performing in concert with the Dallas Symphony Orchestra Feb. 21-23 at the Meyerson Symphony Center. Find tickets here.
Visual Art  
The new year brought exhibition openings from Dallas Contemporary, Galleri Urbane, the Nasher, Crow Museum and others. Check out our guide to January gallery and museum openings here.
The Dallas Museum of Art has several interesting things to see on view this winter. There's an exhibit of interactive, experiential artwork made by contemporary designers called speechless: different by design. Brazilian artist Sandra Cinto also recently completed a large mural in the DMA's concourse.
AfterImage Gallery in Uptown presents an exhibition of architectural photography by local artist Nikola Olic from January 11-February 25. Olic's work documents iconic buildings of Dallas in close detail, providing a macro view of the urban landscape. Get a sneak peek here.