Things to Do in Dallas This Weekend
The ultimate event list to plan your week around.
This Weekend, Oct. 17 Through Oct. 20
Thursday, Oct. 17
The Rustic is hosting the first night edition of its pop-up vendor market from 6-10 p.m. Shop indie brands like Electric Peach Vintage, Allie Jaymes the Label, Always Coco Collection, and enjoy a braid bar, tarot readings, face art, a portrait booth, a custom embroidery station, and live music by Cole Risner. The event is free. 
Every third Thursday of the month, the Dragon Street galleries host an evening Art Walk. This Thursday from 5-8 p.m., stroll the street and check out Robert Lawrence Designs, Ferrari Gallery, Joel Cooner Gallery, Latino Arts Project, Samuel Lynne Gallery, CINQ Gallery, and more. 
Houston's Maxo Kream brings the Brandon Banks Tour to House of Blues Dallas with supporting act Q Da Fool. The show starts at 8 p.m. and tickets are $25. 
Five Sixty, the restaurant atop Reunion Tower, is hosting A Celebration of Wolfgang and Friends tonight from 6-10 p.m. Chefs Wolfgang Puck, Dean Fearing, Robert Del Grande, Jacob Williamson, and Hiroyuki Fujino will play host during a swanky cocktail party featuring live culinary stations, five craft cocktail stations, champagne, and music from DJ RomiQ. Tickets are $150 and include food and drink. 
Celestial Beerworks has Friends trivia night from 7-9:30 p.m. If you wear a costume you'll get a free pour and an extra point added to your team's score! It's free to play.
Friday, Oct. 18
The Russian Ballet Theatre performs a dreamy rendition of Swan Lake at the Eisemann Center for Performing Arts on Friday at 8 p.m. Tickets are available from $25. 
Friday is your last chance to see Lucia Hierro's show at Sean Horton Presents. Read about it here. 
Verdigris Ensemble and White Rock Alehouse & Brewery host Drink & Sing: Oktoberfest on Friday from 7-9:30 p.m. Tickets are $7 and include one drink, a song booklet, and a limited edition Verdigris Ensemble beer glass. 
The Oak Cliff Flamenco Festival continues with a Music Show with Adam del Monte on Friday at Poor David's Pub. The guitarist will be playing alongside singer Joe Cortes Fernandez and a group of talented flamenco dancers. Tickets are $15 and the event starts at 8 p.m.
The Nasher Sculpture Center has a very special edition of 'til Midnight–it's the museum's Sweet 16! The free anniversary celebration will include live music by Limelight Band Dallas and a screening of Sixteen Candles. The event runs from 6 p.m. to midnight. 
Next door, the Dallas Museum of Art will have its own party, Late Nights: Fantastic Beasts. The event has a full schedule of activities based around the theme of mythical creatures; see the full lineup here. Tickets are $10. 
Disco, TX has its Halloween celebration, a Euphoria-themed party at Ferris Wheelers, on Friday at 10 p.m. DJs Blake Ward and Christy Ray will be spinning, and there will be drag performances, aerialists, and more. Purchase tickets here.
Saturday, Oct. 19 
Start out your Saturday with a Boozy Brunch Crawl at Trinity Groves. There will be a DJ, photo booth, and lots of food and drink specials. The brunch event coincides with the fifth annual Art Walk West, and tickets to brunch include a shuttle ride around the neighborhood. What, you ask, is Art Walk West? It's a self-guided tour of art galleries, studios, and murals in West Dallas (just across the Margaret Hunt Hill Bridge). It also includes Wild West Mural Fest, which is exactly what it sounds like. You can walk from gallery to gallery, stop by 10 murals in the making, and visit artists in their studios from 11 a.m. to 5 p.m. Check the Facebook page for updates, including a map with all the stops. The starting point for the day is the Little D pop-up market in Trinity Groves. 
Josey Records has a 5 Year Birthday Celebration on Saturday from 10 a.m. to 6 p.m. There will be storewide discounts, live music, and good vibes. 
The Dallas Symphony Orchestra performs at the Dallas Zoo on Saturday at 2 p.m. The concert is free with admission to the zoo ($17). 
The ethereal Sudie has a DJ set at Ruins in Deep Ellum at 10 p.m. The event is free.
Sunday, Oct. 20
Sunday is the final day–I repeat, the final day–to visit the State Fair of Texas this year. Check our State Fair Guide to see who's performing, what you should eat, and what rides are worth your tickets. 
The Galleria Dallas and Decent Collective are throwing The Heyday Street Fair on Sunday from 1-6 p.m. There will be a pumpkin patch, a local artisan market curated by Decent, live music, a photo booth, and family-friendly activities. The free event is taking place in the mall's grand Alley. 
The Oak Cliff Flamenco Festival culminates with a matinee performance of its Grand Finale on Sunday at Ervay Theater. Tickets start at $30. 
Sweet Tooth Hotel has $5 kids tickets all day on Sunday. Stop by before Discotech wraps up and the pop-up closes for the year. 
50 Cent is taking over XOXO Social (the club formerly known as Sisu) on Sunday for a Cowboys vs. Eagles watch party. The event starts at 2 p.m.
It's the Yella Beezy & Friends First Annual Birthday Bash on Sunday at House of Blues. The concert starts at 7 p.m. and tickets are $36.50.
Ongoing Events, Through October
Here are our picks for the 20 best events happening in Dallas this month.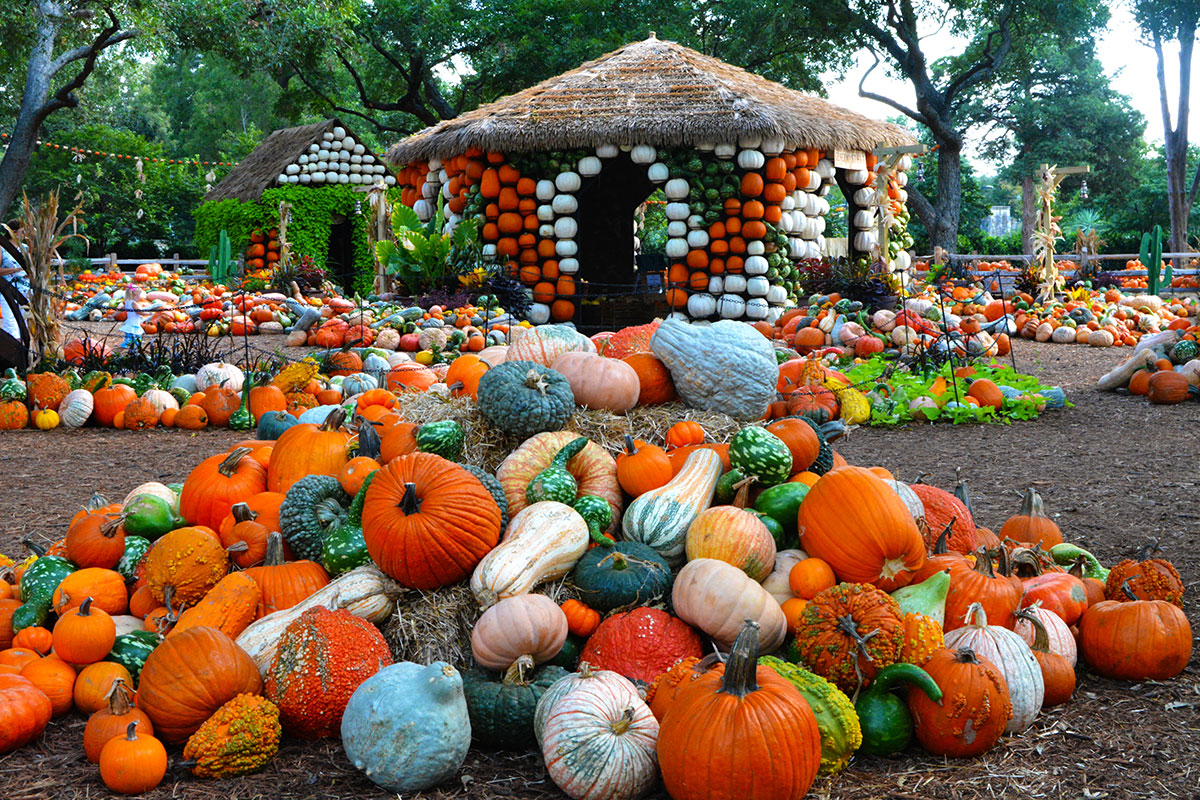 Spooky Season 
Make the most of the scariest month of the year! Here are the best haunted houses to visit in DFW.
The Dallas Arboretum and Botanical Gardens celebrates its Fall Festival featuring the gourd-geous Pumpkin Village through October 31.
State Fair of Texas 
The State Fair is underway now through October 20. Click here for our complete guide to the Texas tradition.
Visual Art
A stunningly beautiful exhibition of Dior haute couture is on view at the Dallas Museum of Art through October 27. Due to popular demand, the show requires all visitors to have time-specific tickets. Read our write-up of the exhibit here.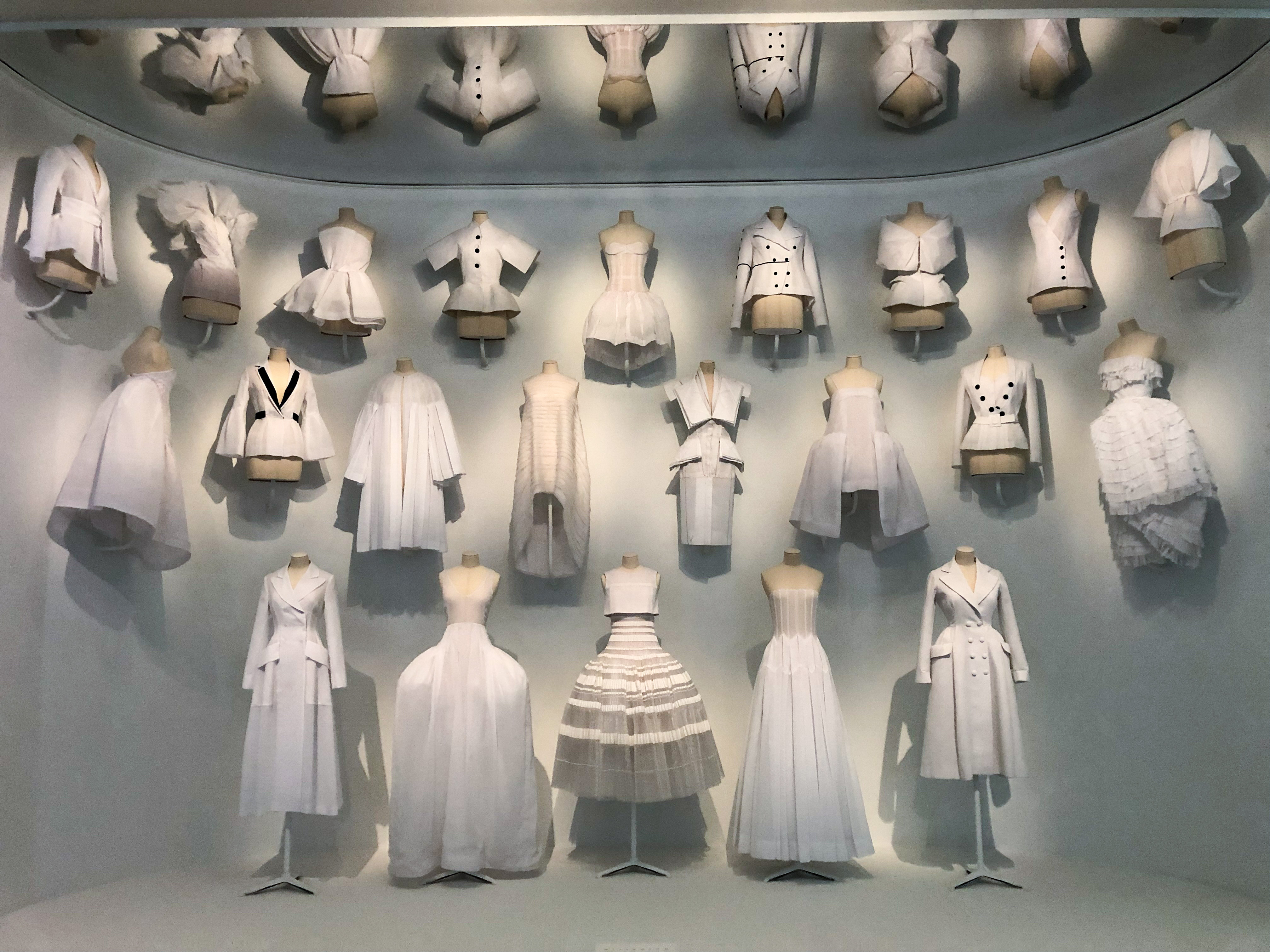 The Nasher Sculpture Center presents the first major museum presentation of artistic duo Michael Elmgreen ad Ingar Dragset. The artists, best known for their ghostly Prada store in Marfa, have worked together for over two decades. Elmgreen & Dragset Sculptures is on view from September 14 through January 5. Read more here.
After a renovation, the Amon Carter Museum in Fort Worth is open again and hosting a slew of worthwhile exhibitions. One of the most notable is Gordon Parks: The New Tide, Early Work 1940-1950, a collection of images tracing breakout moments in the influential photographer's career. The exhibit is on view September 14 through December 29.
Painter John Currin is perhaps best known for his portraits of women, but his new exhibition at Dallas Contemporary, My Life as a Man, focuses specifically on the artist's depiction of men. The show is on view September 15 through December 22. Read our write-up here.