Things to Do in Dallas This Weekend
The ultimate event list to plan your week around.
Multiple Days
Festivals 
It's only its third edition, but Fortress Festival has established itself as a cornerstone in North Texas' music festival circuit. This year, the lineup is more intriguing than ever with headliners Rae Sremmurd, Tinashe, and Chvrches joining a roster of local and regional talent, including Bobby Sessions, Cardiac the Ghost, and Medicine Man Revival. And that's just Saturday's lineup. Sunday brings an eclectic, soulful group of artists like Khruangbin, Tank & The Bangas, Superorganism, The Bright Light Social Hour, Blackillac, and others. The best part? Newly minted Grammy winner Leon Bridges will give his first major concert in his hometown of Fort Worth on Sunday, capping off two days of festivities with a once-in-a-lifetime kind of show.
The Verdigris Ensemble is presenting a comprehensive vision of the city with its collaborative work, Faces of Dallas. The choral group interviewed hundreds of Dallas residents to create a composite poem bringing together their responses. The world premiere is one of the final events of this year's Soluna Festival, and features the visual artwork of Stephen Zhang. Performances are Friday through Sunday at Arts Mission Oak Cliff. Find tickets here. 
EarthX, an environmentally focused expo, film festival, and conference, is happening at Fair Park. Read a bit more about the film element here. See the official website for the full schedule of events.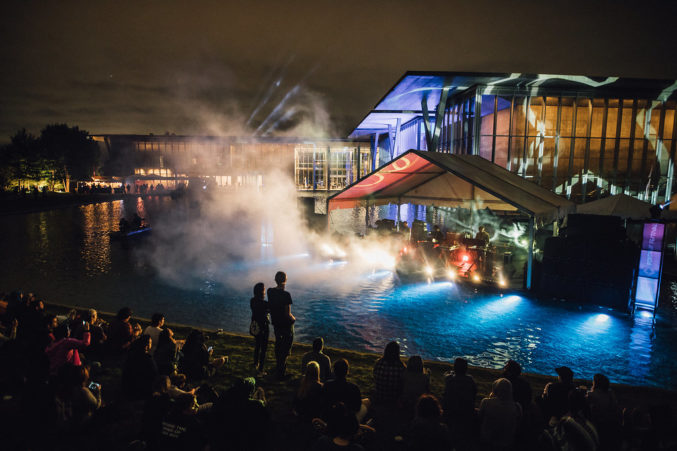 Shopping
Dwell with Dignity's anticipated annual Thrift Studio is officially open. The pop-up shop raises money for the organization by selling donated furniture, home goods, and high-end designer items at a steep discount. It's open Monday-Saturday, 10 a.m. to 5 p.m. at 1250 Slocum Street #550.
Theater
The biggest Broadway hit of the decade, Hamilton, is coming to Dallas Summer Musicals at Fair Park, and securing tickets may be a challenge. Luckily, the beloved musical, a hip-hop story of founding father Alexander Hamilton, is in town for more than a month. Shows are select days April 2 – May 5.
Museums
The Dallas Museum of Art recently opened the first major solo museum exhibition of lauded contemporary painter Jonas Wood. It's free to attend as part of the museum's general admission policy. Read our write-up of the show here.
The Dailies
Thursday, April 25
Tonight is the grand opening of Impulse at Main Street Garden Park. The interactive public art installation just moved down the street from the Arts District. In a nutshell, it's a collection of seesaws that light up and make music when you play on them. You can read all about it here. The grand opening event, tonight from 7-10 p.m., will have '80s music, drinks, and "glow fun." RSVP here.
It's Indie Night at Deep Ellum Art Co., with performances by Lorena Leigh, Peyton Stilling, The Herald, Relick, and Able Delilah. Tickets are $7 and all wine is half-price.
There's an outdoor screening of Mean Girls at Mutt's Canine Cantina at 8 p.m.
St. Louis rapper Smino straddles the line between hip-hop and R&B with Southern finesse. He's in the same realm as artists like Sango, Saba, and Goldlink. SZA even brought him on tour after hearing his debut album in 2017. Now he's headlining his own tour with EarthGang and Phoelix. See them at Trees at 7:30 p.m.
Friday, April 26
There are few bands who sound exactly like their name; Beach Fossils is definitely one of them. Imagine peppy '60s surf tunes mixed with strung-out chillwave to create something you'd hear in the dressing room of Urban Outfitters. The band plays at Gas Monkey Live! this weekend with George Clanton and Why Bonnie.
Al Green, the man, the myth, the music legend, plays at Toyota Music Factory on Friday with special guests The War and Treaty. Tickets start at $25.
Double Wide is hosting 100% Pure Love: Vol. 5, an all-night dance party with a '90s and 2000s Eurodance/Techno/House soundtrack. Club kid attire is encouraged. The party starts at 9 p.m.
Saturday, April 27
The Dallas Museum of Art's annual fundraising gala, Art Ball, is one of the priciest soirées in town, but it's also one of the swankiest (Anne Hathaway went once). This year, the theme of Form + Function is inspired by craftsmanship in the museum's robust collection. Buy tickets here.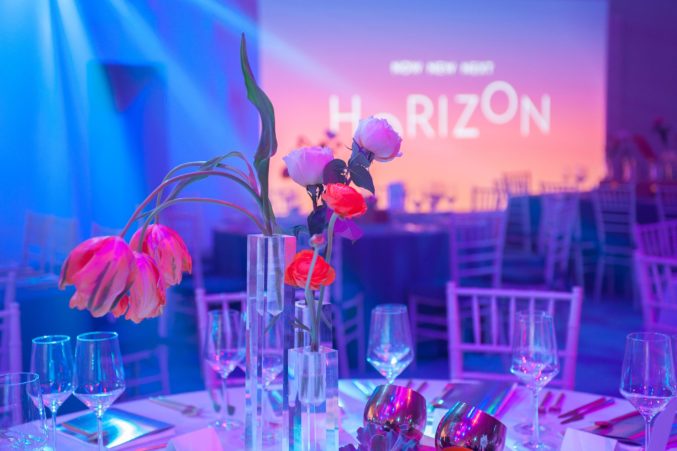 If you're looking for a ball where you can wear your favorite kicks, try the Sneaker Ball Day Party at Sandaga 813 from 3 p.m. to 8 p.m. There will be barbecue, food trucks, funnel cakes, and sounds by DJ Freeze, Mike B, and DJ Phife. Grab tickets here.
Taco Libre, the annual taco and lucha libre festival, is back at the Dallas Farmers Market. Read a detailed rundown of the event here. Tickets are $17-$25.
Here's an event that was too weird to not include: Beginner's Mouse Taxidermy Class at Curious Garden. Look at this photo from the event page! No prior taxidermy experience is required, and students are encouraged to bring their own miniature props to pose the mice with. The class costs $165 and includes the mouse, which died of natural rodent causes.
Sunday, April 28
The Dallas Arboretum has Artscape Fine Art and Craft Show and Sale all day on Saturday and Sunday. More than 100 artists will be showing off their wares among the garden's spring blooms. There will also be live music and a gallery showcase. The special event is included with general admission to the garden.
Snoop Dogg is in town celebrating the 25th anniversary of his debut album Doggystyle with Warren G, G Funk All Stars, and Tha Dogg Pound. Tickets start at $25.