Things to Do in Dallas This Weekend
The ultimate event list to plan your week around.
This Week, Oct. 14 Through Oct. 16
Monday, October 14
Braindead Brewing has its Monday Run Club at 6:30 p.m. (it'll be 77 degrees and possibly stormy). The group leaves from the Deep Ellum brewery and goes on a casual 3-5 mile jog. 
There's a conversation about Journalism and the Arts tonight at 7 p.m. at the Sammons Center for the Arts. The event is open to arts communicators, arts journalists, and journalism students. It's free with registration.
Four Corners Brewing Co. has Tacos and Lotería from 6:30-9:30 p.m. in the tap room. Tickets are $45 and include two beers, tacos, and one Bingo card. 
Dallasites101 and Trinity Cider have a special night of Disney Halloween-themed trivia on Monday starting at 7 p.m. at Trinity Cider in Deep Ellum. Brush up on your knowledge of Halloweentown, Twitches, Nightmare Before Christmas, and Hocus Pocus. Tickets are $15 and include your first cider. 
Tuesday, Oct 15
Opening Bell Coffee's open mic, the longest running open mic in Dallas, is from 7-10 p.m. Bring your guitar and some original material.
The Oak Cliff Flamenco Festival continues with a "pay what you can" dance class for children and adults taught by Julia Alcantara. The class is at 7 p.m. at 507 S Willomet Ave.
Friends of the Katy Trail are hosting their October Social at 77 Degrees from 5:30-7:30 p.m. Tickets are free with RSVP and each ticket includes one cocktail and light bites. 
Geeks Who Drink are having trivia at Cedar Springs Tap House from 7-10 p.m. Someone from your team needs to be there by 6:45 p.m. to sign up. There are $2 tacos and $4 Dos XX all day for Taco Tuesday. 
Wednesday, Oct 16
The Nasher's month-long series Art and Health continues on Wednesday with a conversation about Art and the Brain with professionals from the UT Southwestern Peter O'Donnell Jr. Brain Institute. They'll be discussing the role of art in managing illnesses, the healing power of creativity, and more. The event starts at 7 p.m. and costs $10 for non-members. 
New York Times bestselling author and native Texan Shea Serrano visits Interabang Books to discuss and sign his new book MOVIES (AND OTHER THINGS) on Wednesday at 7 p.m. The book's illustrator Arturo Torres will join in the talk. 
Dallas Jams curated by RC & The Gritz starts at 9 p.m. at Sandaga 813. There will be live music and a short open mic. 
DECA DANCE hosts a '90s party at Beauty Bar from 9 p.m. to close. There's no cover. 
There's a free rooftop screening of Hocus Pocus at Sundown at Granada at 8:30 p.m. The event is 21 and up. 
Ongoing Events, Through October
Here are our picks for the 20 best events happening in Dallas this month.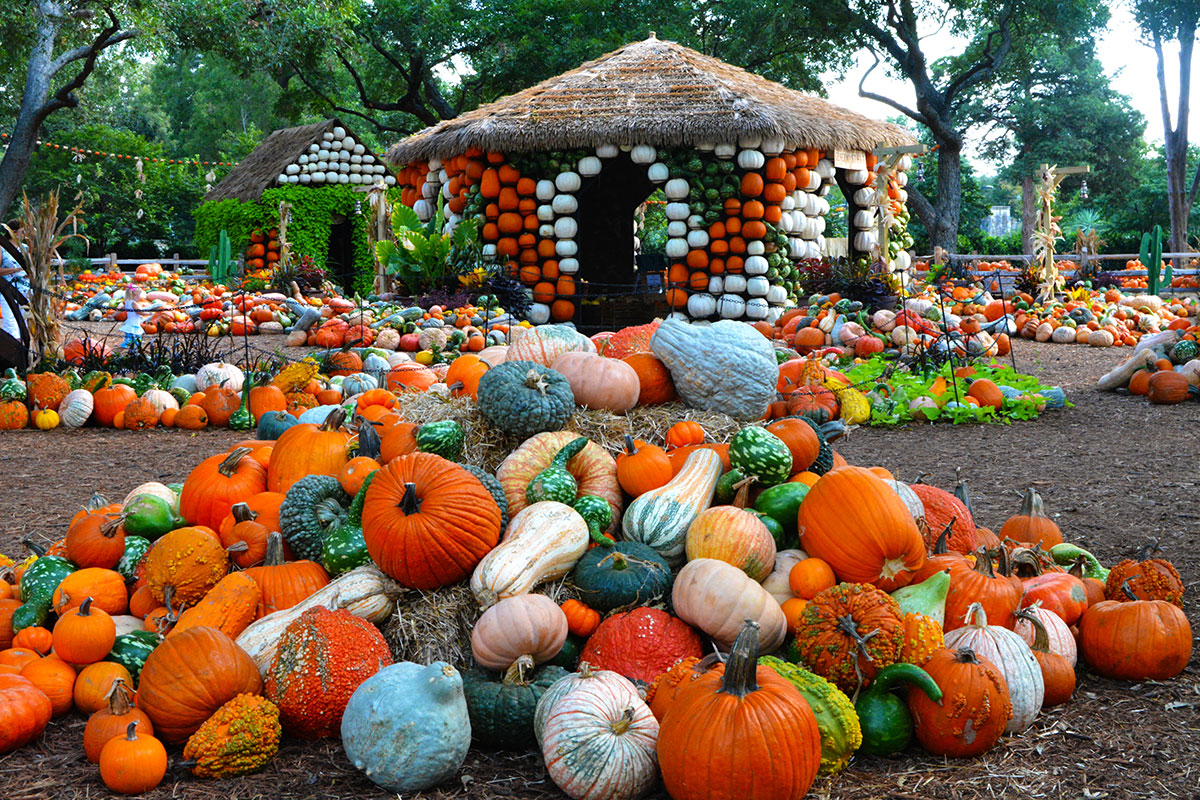 Spooky Season 
Make the most of the scariest month of the year! Here are the best haunted houses to visit in DFW.
The Dallas Arboretum and Botanical Gardens celebrates its Fall Festival featuring the gourd-geous Pumpkin Village through October 31.
State Fair of Texas 
The State Fair is underway now through October 20. Click here for our complete guide to the Texas tradition.
Visual Art
A stunningly beautiful exhibition of Dior haute couture is on view at the Dallas Museum of Art through October 27. Due to popular demand, the show requires all visitors to have time-specific tickets. Read our write-up of the exhibit here.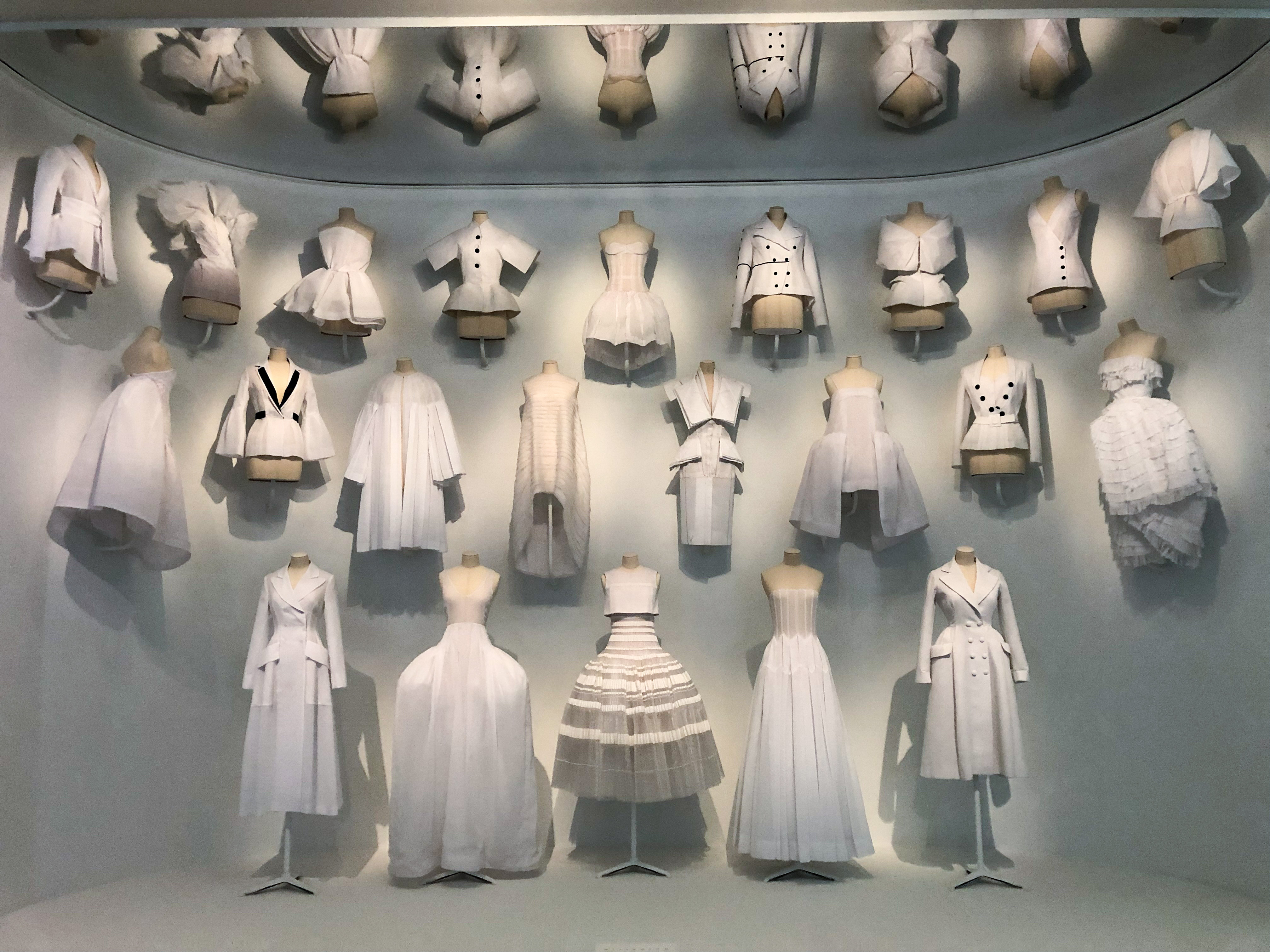 The Nasher Sculpture Center presents the first major museum presentation of artistic duo Michael Elmgreen ad Ingar Dragset. The artists, best known for their ghostly Prada store in Marfa, have worked together for over two decades. Elmgreen & Dragset Sculptures is on view from September 14 through January 5. Read more here.
After a renovation, the Amon Carter Museum in Fort Worth is open again and hosting a slew of worthwhile exhibitions. One of the most notable is Gordon Parks: The New Tide, Early Work 1940-1950, a collection of images tracing breakout moments in the influential photographer's career. The exhibit is on view September 14 through December 29.
Painter John Currin is perhaps best known for his portraits of women, but his new exhibition at Dallas Contemporary, My Life as a Man, focuses specifically on the artist's depiction of men. The show is on view September 15 through December 22. Read our write-up here.