Things to Do in Dallas This Weekend
The ultimate event list to plan your week around.
Multiple Days
Visual Art
The Dallas Museum of Art has the first major solo museum exhibition of lauded contemporary painter Jonas Wood. It's free to attend as part of the museum's general admission policy. Read our write-up of the show here.
Nasher Sculpture Center has a survey of American artist Sheila Hicks on view from May 11 – August 18. Hicks, who works primarily in fiber and textiles, will weave vibrant installations throughout the Nasher galleries and garden.
Festivals 
Elm Street Tattoo and Oliver Peck (artist and judge on Ink Master) bring an array of world class artists to Deep Ellum each summer for the Elm Street Music & Tattoo Festival. This year, you can catch bands like Vandoliers, Lucero, and Sad Girl, and get ink by Scott Sylvia, Tommy Montoya, Angelo Miller and more. Find event details and tickets here.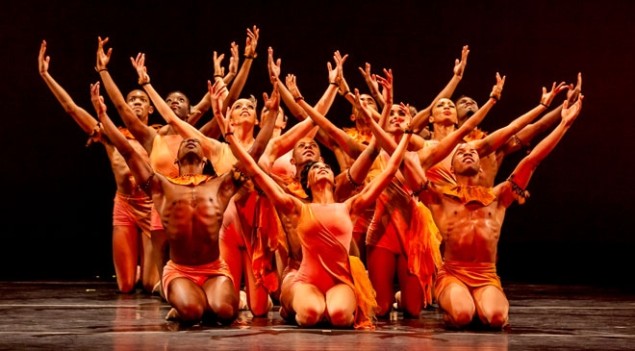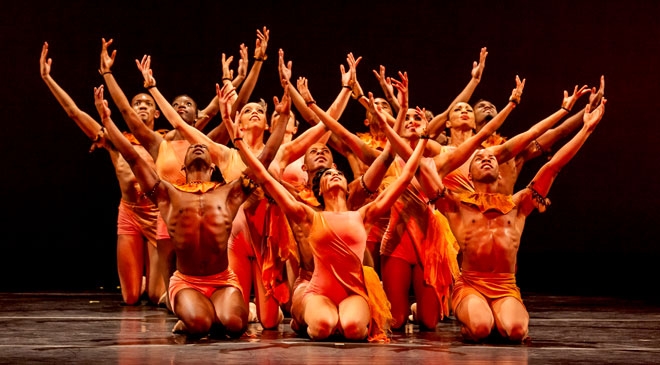 Theater 
See a new production of the musical Miss Saigon from the creators of Les Misérables. The Broadway revival is showing at the Music Hall at Fair Park through Dallas Summer Musicals from May 14-26. The story follows a young Vietnamese woman who falls in love with an American G.I. during the Vietnam War. Find performance times and tickets here.
The Dallas Theater Center presents the uplifting drama-comedy Real Woman Have Curves at Kalita Humphreys Theater. The play follows 18-year-old Ana as she dreams of going to college while working at her sister's garment factory in East L.A. See the DTC website for more details.
Dance 
Dallas Black Dance Theatre closes its 42nd season with the Spring Celebration featuring a new, multi-genre work by choreographer Darrell Grand Moultrie, an appearance by special guest artist Ballet Hispánico, and an aerial duet choreographed by Jamal Story. Performances are May 17-19 at Wyly Theatre; tickets start at $22.
The Dailies 
Thursday, May 16
The Adolphus continues its Salon Series with "Texas or Bust," a discussion between local authors Mark Lamster and David Searcy on views of the Texan landscape. Lamster, Dallas Morning News architecture critic, will read and discuss his recent book about Philip Johnson, The Man in the Glass House. Searcy will read from his collection of essays on Texas life, Shame and Wonder. Refreshments will be served and valet parking will be provided. Reserve your free ticket here (space is limited). The event starts at 7 p.m.
How well do you know The Office? Test your knowledge of the legendary sitcom at Celestial Beerworks' The Office Trivia Night. You can win Shrute Bucks, play beach games, win Dundies, and more. Show up in costume and you'll get a free pour. The fun starts at 7 p.m.
Dallas Afterschool, a nonprofit to improve after school and summer programs in town, is having a Young Professionals Happy Hour at HG Sply Co. from 6-8 p.m. Stop by if you want to learn more about the organization–and maybe even make some new friends.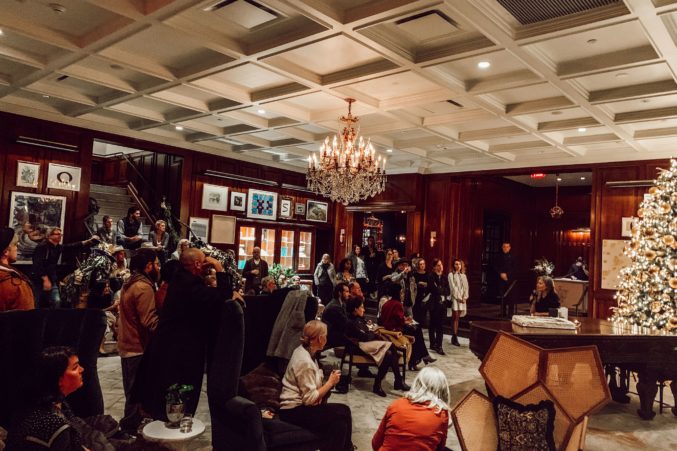 Friday, May 17
Decent Collective celebrates its first anniversary with a group art show and party on Friday. The creative community known for its markets will highlight 12 local artists at the event. Tickets are $10 and include drinks.
The Nasher has an entire day of free admission, plus a night of fun programming planned for this Friday for a special Art Museum Day edition of 'Til Midnight. Stop by to see the new Sheila Hicks exhibition, and stick around for live music by Seysei (6 p.m.) and Johnny Stimson (8 p.m.), and a showing of Steel Magnolias in the garden (9 p.m.).
Houston band ZZ Top is touring Texas to celebrating its 50th anniversary! Catch the guys and their beards at Dos Equis Pavilion with Bad Company and Cheap Trick. Tickets start at $27.
Comedian and father of five, Jim Gaffigan will be throwing around dad jokes for his Quality Time Tour at the Pavilion at Toyota Music Factory at 8 p.m. Tickets are $29.  
Deep Vellum Books is hosting Queer AF: A QTPOC Open Mic from 6-9 p.m. The open mic is strictly for QTPOC (queer and trans people of color) voices only, but everyone is welcome to attend. It's free for poets and performers and $5 for audience members.
Del Frisco's Grille will be pairing tasty dishes with Deep Ellum Brewing Company beers during a special, four-course dinner on Friday night. It's $75 per person; call 972-807-6152 for reservations. 
Saturday, May 18
Plant-based friends are gathering at V-Eats Modern Vegan at Trinity Groves on Saturday from 11 a.m. – 3 p.m. to shop local vegan businesses at the V Market.
Listen to Dave Matthews Band play "Crash into Me" and other hits at Dos Equis Pavilion at 8 p.m. Tickets start at $50.
The Dallas Medianale, a biennial exhibition of video based artwork, debuts at The (new) MAC on Saturday, with an opening reception from 6-9 p.m. The show, curated by Charles Dee Mitchell, features internationally recognized artists Samson Kambalu, Allison Schulnik, Luke Murphy, Barry Stone, and Penelope Umbrico.
Dallasites101 is hosting its fourth annual Darty at The Grove at Harwood, a fun event that includes sand volleyball, manicures, a hair bar, and Instagrammable moments. The event–and the pre-event workout class–are free with RSVP.
Marie Gabrielle Restaurant and Gardens is having a late-night brunch event in the moonlight on Saturday. Tickets are $30 and include bottomless mimosas, bites, live entertainment, and the chance to win credit towards your next event at Marie Gabrielle.
Sunday, May 19
A stunningly beautiful exhibition of Dior haute couture opens to the public at the Dallas Museum of Art on Sunday. Due to popular demand, the show requires all visitors to have time-specific tickets. Read our write-up of the exhibit here.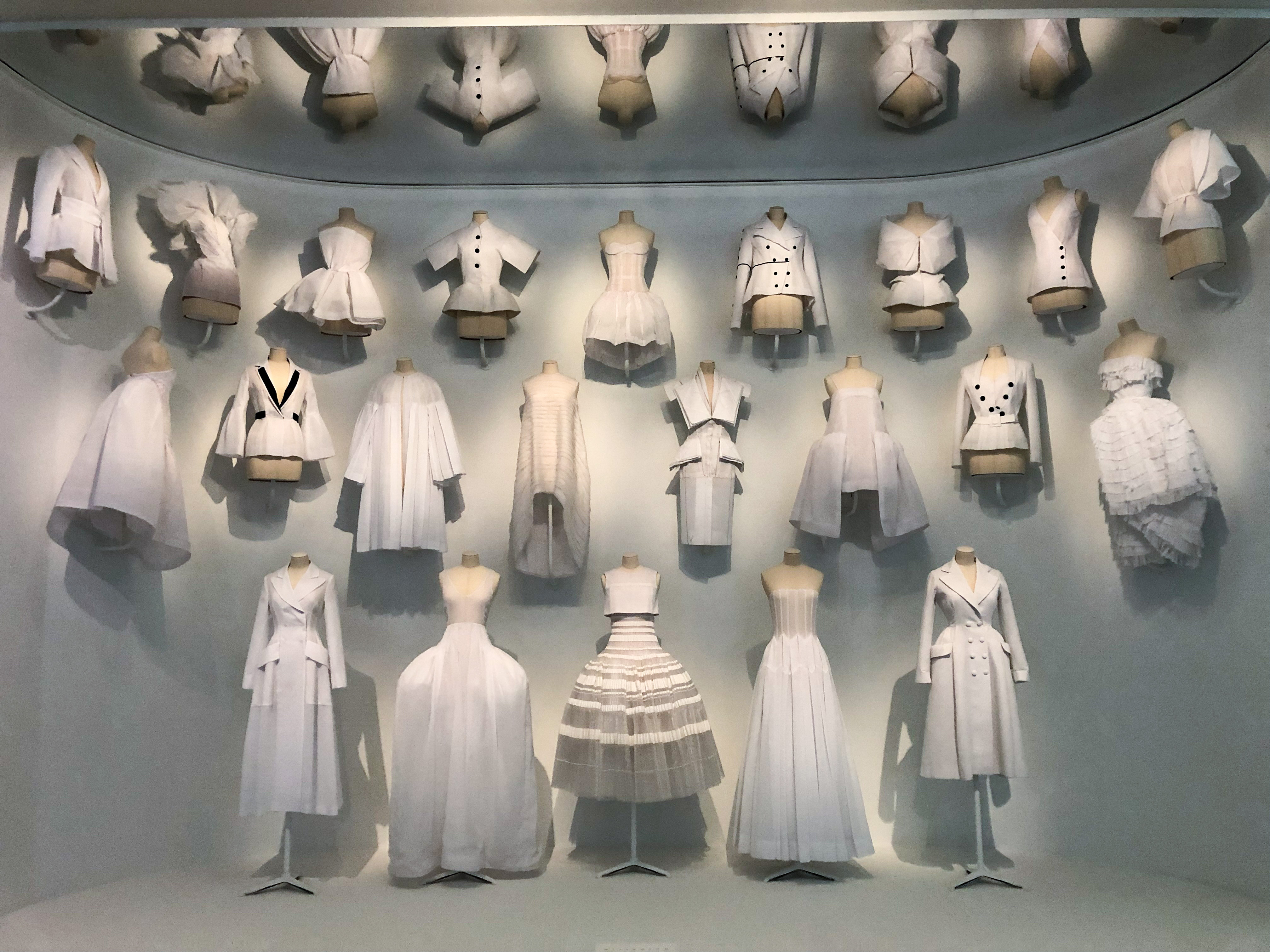 Game of Thrones is coming to an end, and Ill Minister Pub has the perfect way to kiss the series goodbye. The bar is hosting Crawl of Thrones, an pub crawl through eight Uptown bars, followed by a viewing of the series finale. Tickets are $20 and include some drinks and a reason to dress up in costume.
It's been 85 years since Bonnie and Clyde's legendary crime spree came to an abrupt and violent end. City archivist John Slate is leading a conversation at Small Brewpub about the infamous Dallas couple, sharing stories, facts, and myths. The event is free for Friends of the Dallas Municipal Archives, and $10 (suggested donation) for the public.
The Adolphus is opening its seventh floor pool to the public for Sunday Splash Down from 11 a.m. – 3 p.m.