Things to Do in Dallas This Weekend
The ultimate event list to plan your week around.
This Week, Jan. 27 Through Jan. 29
Monday, Jan. 27
There's a new episode of The Bachelor and Dallas has a few watch parties around town. The Network Bar is having a watch party with wine, cheese, specialty cocktails, and Bachelorette alumni Connor Saeli starting at 6 p.m. It's free and open to the public. Former Bachelor Sean Lowe's dating app, Vouch, is hosting a watch party at High Fives. There will be half-price wine and champagne bottles, and happy hour food specials. Steam Theory Brewing, which is owned by Bachelor host Chris Harrison, also has watch parties every Monday. 
GenderBrave, an organization for the trans/GNC community, is having a social night from 6-9 p.m. at its HQ. The event is open to trans/GNC people between 18-35 years of age. There will be free food and refreshments. 
Three Links hosts Funky Knuckles Monday, a free night of jazz and soul music. The event starts at 9:30 p.m.
Tuesday, Jan. 28
Why join a book club when you could join Deep Vellum's Book Cult? They're discussing In The Dream House by Carmen Maria Machado this month. The meeting is at 7 p.m. at Deep Vellum Books. 
Dr. Richard Brettell presents a talk, New Thoughts on Pictorial Invention, at the Dallas Museum of Art's O'Donnell Institute Research Center from 4-5 p.m. A reception will follow. The event is free and open to the public. 
Nomad Tacos has a pop-up at Celestial Beerworks on Tuesday starting at 6 p.m. They'll have some brand new menu items on deck.
In Fort Worth, Martin House Brewing Company holds Dungeons, Dragons, and Beer. D&D fans can come join in on the fun, or continue their own campaign while enjoying brews. There will also be a how to play workshop at the beginning of the night. The event is free and family-friendly. The taproom opens at 4 p.m. and the games begin at 6 p.m.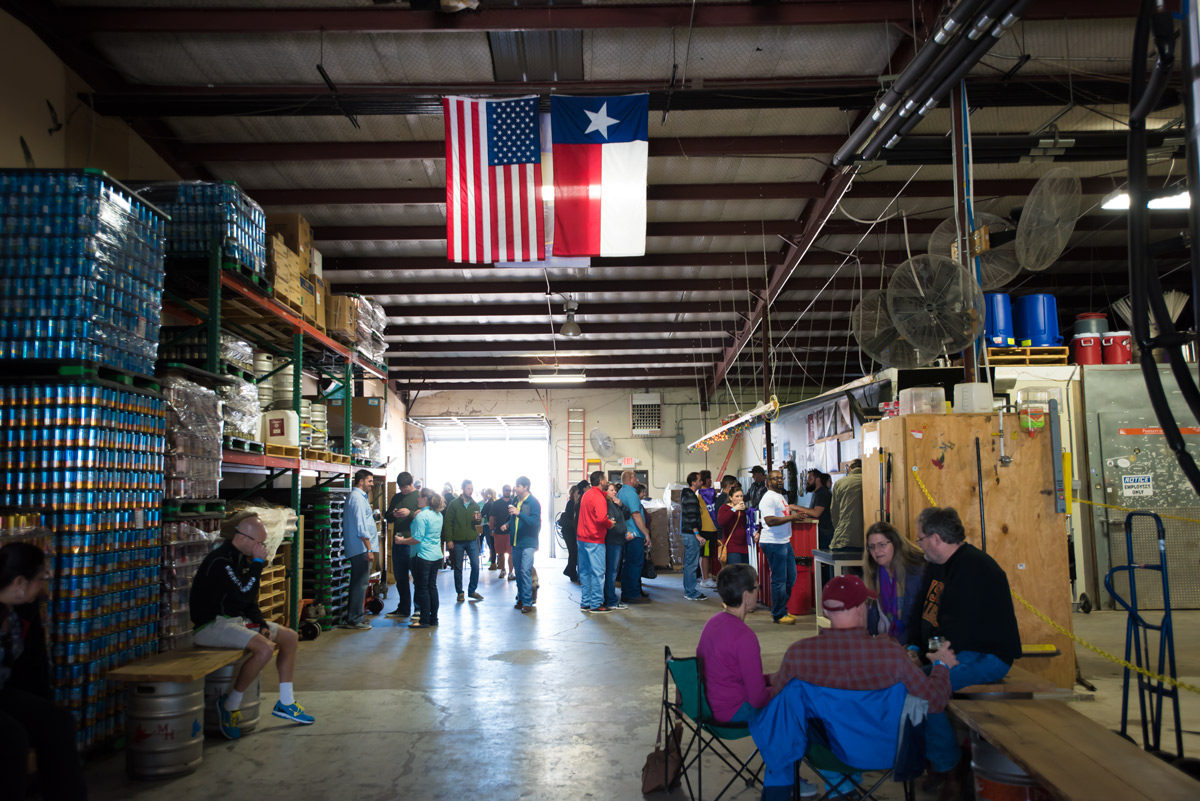 Wednesday, Jan. 29
Wednesday brings another edition of Art Cultivation, a local art and performance variety show. This month's lineup includes musicians, dancers, poets, drag queens, and more. The event goes from 7:30-9:30 p.m. at 723 Fort Worth Ave. 
Kevin Alter, founder and partner of alterstudio, leads the Dallas Architecture Forum's Frank Welch Memorial Lecture on Wednesday at 7 p.m. at the DMA's Horchow Auditorium. Tickets are available ($20 general admission) at the door. 
Reps from SXSW are having a community meet-up about the festival and conference at WeWork on Elm Street at 6 p.m. If you're interested in going to SXSW for the first time, you might want to stop by and see their presentation.
Ongoing Events, Through January 
Here are our picks for the 20 best events happening in Dallas this month. 
On Stage 
Need a laugh? Here are 10 Comedy Shows to See in Dallas this Winter. 
Visual Art  
The new year brought exhibition openings from Dallas Contemporary, Galleri Urbane, the Nasher, Crow Museum and others. Check out our guide to January gallery and museum openings here.
The Dallas Museum of Art has several interesting things to see on view this winter. There's an exhibit of interactive, experiential artwork made by contemporary designers called speechless: different by design; You can read our write-up on it here. Canadian painter Wanda Koop has several larger-than-life paintings on view in a show, Dreamline, through February 2. Brazilian artist Sandra Cinto also recently completed a large mural in the DMA's concourse.
AfterImage Gallery in Uptown presents an exhibition of architectural photography by local artist Nikola Olic from January 11-February 25. Olic's work documents iconic buildings of Dallas in close detail, providing a macro view of the urban landscape. Get a sneak peek here.