Things to Do in Dallas This Weekend
The ultimate event list to plan your week around.
This Weekend, July 18 Through July 21
Thursday, July 18 
The Dallas Medianale has now closed at The MAC, but you can catch some of the artwork being screened and performed live at the Latino Cultural Center this Thursday from 7-9 p.m. The event is free and open to the public. Here's a full schedule. 
The Latino Arts Project's Art Voices Lecture Series presents Mexican Artists and the Works Progress Administration with guest speaker Ariel Zuñiga. The filmmaker, author, and art collector will discuss connections between the Works Progress Administration's public works projects and Mexican muralists. The talk starts at 6 p.m. RSVP on Facebook.
Dallasites101 hosts a Garden Party themed happy hour at Chelsea's Corner from 6-8 p.m. There will be $7 wine and cocktail specials, complimentary appetizers, and a DJ. It's free to attend with RSVP. 
DJ Sober has a special Dallas Boogie Edition of his Big Bang dance party at Double Wide in Deep Ellum. The party starts at 10 p.m. and tickets are $5-8. 
Friday, July 19
Disco, TX–which just won Best of Big D's Best Place To Dance–has a Tarantino themed party at Midnight Rambler, The Joule's basement cocktail lounge. Once Upon a Time in Dallas includes a costume contest with prizes, a twist dance contest, fun music, and disco punch. Tickets are $30 and doors open at 10 p.m. 
Sweet Tooth Hotel hosts musical artists from 9 p.m.-2 a.m. on Friday. The immersive experience will have music by Isenberg, Kassidy, Trespass, Left/Right, and You Us We Them. Tickets to the event start at $10. 
Find your new bae at Wheelhouse's matchmaking game, the Summer of Love Dating Game. The series is every Friday in July at 9 p.m. Read more about it here. 
Nasher Sculpture Center is open Til Midnight with a concert and movie in the garden. Admission is free. 
Across the street, there's a Late Night at the DMA focusing on The House of Dior. Tickets are $10 for the public and the event starts at 6 p.m. See the full schedule here. 
Saturday, July 20 
Las Almas Rotas turns two years old on Saturday and celebrates with live music and cumbia with Los Gran Reyes (performing at 9 p.m.). There's no cover charge and doors open at 5 p.m. 
Musician Savannah Low premieres a new music video "Fallen Star" at WAAS Gallery from 7-10 p.m. There will be live entertainment from Tricia Trevino, drinks, and appetizers. Tickets are $15-20. 
Deep Ellum Art Co. hosts Art Battle Dallas from 1-5 p.m. In this contest, artists have 20 minutes to transform a blank canvas into a masterpiece. You can watch the art being made and then vote on pieces in a silent auction. Doors open at 1 p.m. and the painting takes place at 2 p.m. Tickets are $20. 
Drip Con, a marketplace to buy, sell, and trade streetwear, vintage items, and sneakers, is Saturday afternoon at Club Dada. There will be DJs, dance battles, live graffiti painting, and raffles. It goes from 2-8 p.m. and tickets are $5. 
The first ever Fair Park Fiesta takes place on Saturday with an indoor-outdoor market, Latin music, crafts, food, and a pop-up roller rink. The event is 5-10:30 p.m. and is free and open to the public. 
Sunday, July 21
Dallas Contemporary and WordSpace are hosting Threads, an open mic poetry event on Sunday from 3:30-5:30 p.m. Feel free to bring an original poem to share with the group–sign up is first come, first served. The event is free and open to the public. 
The Bomb Factory hosts the third Asian Night Market from 4-9 p.m. Enjoy live entertainment and bites from delicious local restaurants. Here's a rundown of the party. Tickets are $12. 
Crowdus Bar has Funhouse Sundays, a weekly post-brunch event with DJs, happy hour drink specials, and brunch grilled cheese sandwiches (just in case you're still hungry). The event has no cover and runs from 3-8 p.m. 
The Church, a gothic nightclub, celebrates its 25th anniversary on Sunday with DJ Virus, Lord Byron, Red Vamp, and DJ Will Sloan. There's a $10-15 cover. Doors open at 9 p.m.
Ongoing Events, Through August 
Visual Art
A stunningly beautiful exhibition of Dior haute couture is finally on view at the Dallas Museum of Art. Due to popular demand, the show requires all visitors to have time-specific tickets. Read our write-up of the exhibit here.
The Nasher Sculpture Center has a survey of American artist Sheila Hicks on view from May 11 – August 18. Hicks, who works primarily in fiber and textiles, will weave vibrant installations throughout the Nasher galleries and garden.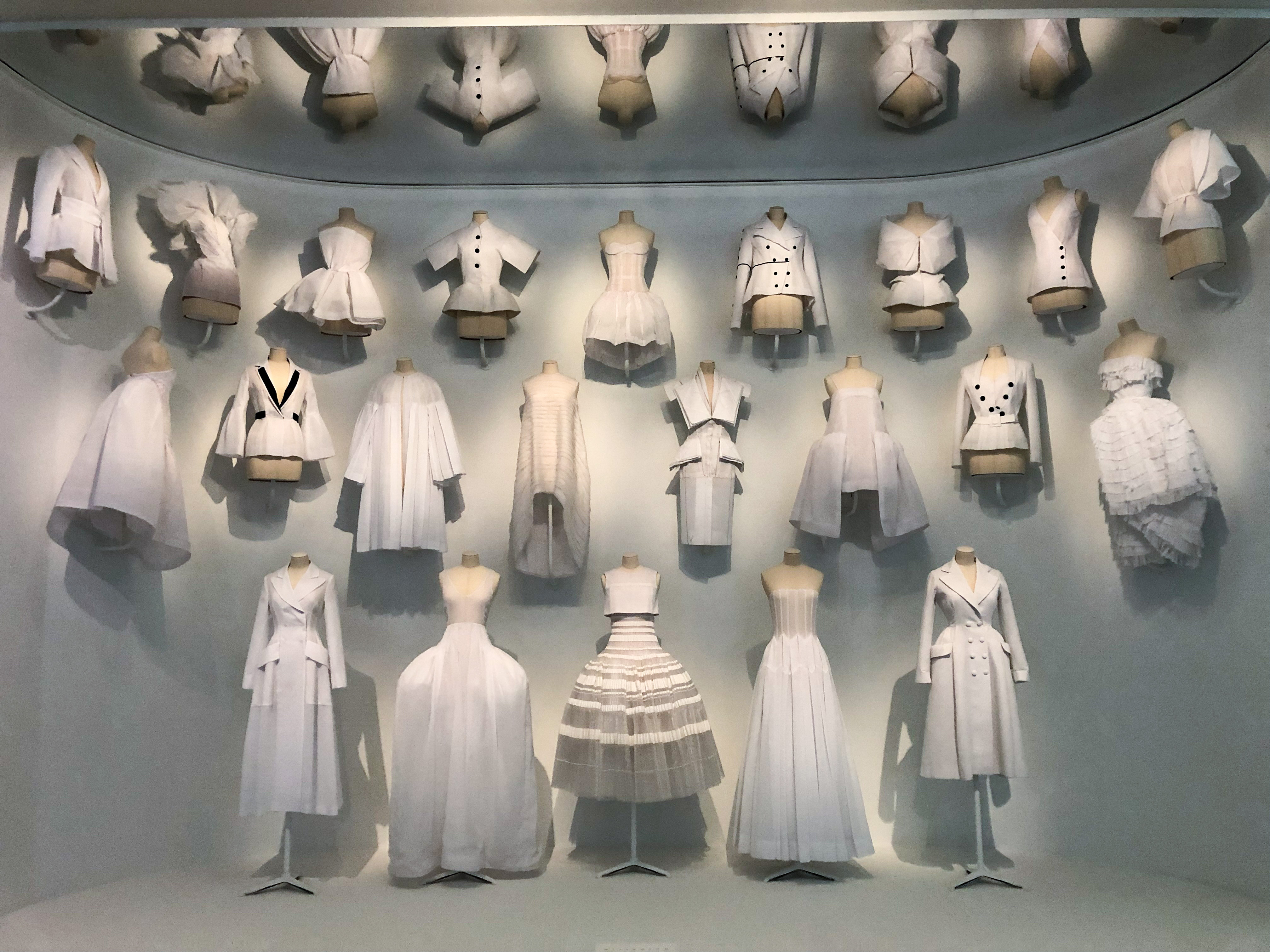 Kimbell Art Museum's new exhibition, Monet: The Late Years focuses on the final phase of the artist's career, a fruitful period from 1913 to his death in 1926. 52 paintings will be on display, including dozens of Monet's beloved water lily scenes, and lesser known works borrowed from major public and private collections. On view June 16 through September 15. Read our write-up here. 
Theater 
Shakespeare in the Park presents its 48th season al fresco at Samuell Grande Amphitheater this summer with productions of "Shakespeare in Love" and "As You Like It." Pack a picnic and a bottle of wine, spread out a blanket, and claim your spot in the park. Shows are Tuesday through Sunday throughout July.