| 1 week ago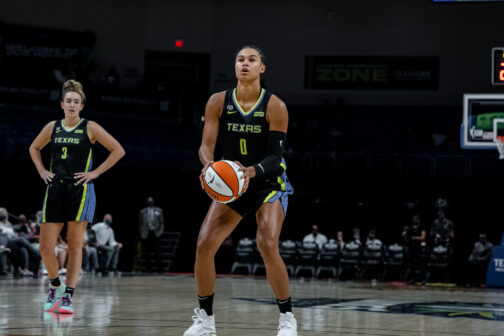 Satou Sabally will tell you that her second season in WNBA has been tougher than her first. And that has nothing to do what has happened on the court.
Opponents still haven't figured out how to play the No. 2 overall pick of the 2020 draft. Good luck with that. One of the most versatile bigs in the league, the 6-foot-4 forward has been deemed a "unicorn" due to her rare skill set, and she probably deserves the compliment more than any other professional basketball player in Dallas. She can shoot threes, she can play in the post, she can pass, she can block shots, she can rebound. Her ballet-like footwork is reminiscent of a certain German expat with whom Dallas basketball fans are familiar. She was actually named to her first All-Star team this year, and she almost doubled her three-point percentage. 
It's just that her rookie season was played in the WNBA bubble, referred to colloquially as the "Wubble." That certainly presented a challenge. Sabally spent 97 consecutive days at IMG Academy in Florida, where she helped lead the youngest team in the WNBA, only for the Wings to miss the playoffs on the final game of the regular season. The Wubble season coincided with a racial tipping point in America, one that WNBA players met head on in 2020 better than athletes in any other professional sports league, despite getting less credit for their unflinching reminders of how Black Americans were getting killed by police. Just 22 at the time, Sabally was the youngest player named to the league's inaugural Social Justice Council. 
So yes, last year was tough. But the Wubble kept her contained.
"Everything was put on hold due to COVID [last year], so I was really able to focus on Black Lives Matter and just the Black struggle in America," Sabally says. 
Now she's out. And there's so much more to do.
Read More