| 2 weeks ago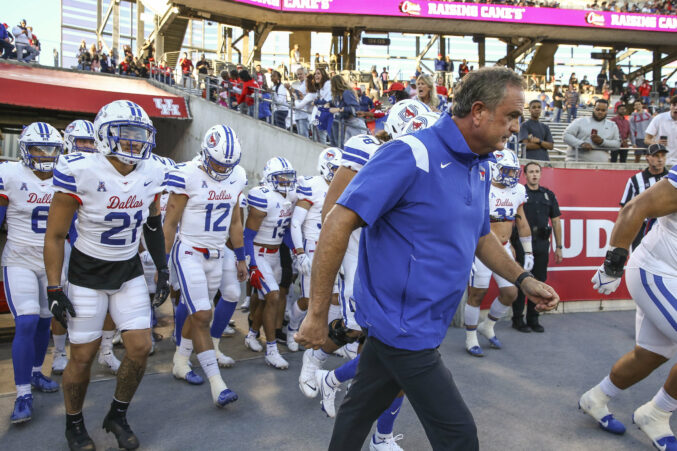 Consider, for a moment, the following scenarios. 
Scenario one: SMU ponies up and makes a serious financial commitment to Sonny Dykes in order to keep him in Dallas. The school and Dykes are negotiating a significant offer, according to multiple reports, and if Dykes accepts, he could become one of the highest-paid—if not the highest-paid—Group of 5 coaches. His assistants would get raises, the facilities would be upgraded. Dykes can continue his grand plan of building SMU into "Dallas' Team" and create a sustainable winning culture.
Scenario two: Dykes rejects the offer and leaves SMU for the head coaching vacancy at TCU, where there is rumored interest, or another Power Five job opportunity. The Mustangs lose their recently built-up cachet, then plenty of games, before plunging back into national irrelevance.
What's playing out in Dallas is a pivotal moment in program history. We know about the Pony Express and the Death Penalty and the decades of bad football that followed. Dykes is the one who changed everything. Over the past four seasons, he and SMU have rehabilitated one another, the coach dragging the program out of its depths and, in so doing, restoring his reputation after he flamed out at Cal, where he coached from 2013 through 2016. Now the two sides are at an inflection point. 
Read More