Arts & Entertainment
Booker T. Washington High School for the Performing and Visual Arts turns out stars. Here are four of its brightest.
Local News
Cowboys on Monday always throws off a Sunday.
Photography
Been walking more than photographing lately.
Music
From rock to rap to R&B, and the interesting spaces in between, these are the artists and songs that are making the city move right now as well as those who laid the groundwork.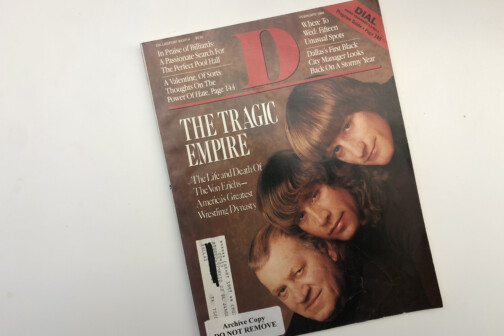 Movies
We've got some questions!
Photography
It's not fall yet, but the light is getting there.
Music
And if you don't know, now you know.
Music
Remember the Super Bowl LVI halftime show with Dre, Snoop, Kendrick, 50 Cent, and Eminem? That doesn't happen without our homegrown D.O.C. Now, with a new documentary about his life, he's back in town with more big ideas.
Local News
Football is back. Professional football. The NFL.