| 26 mins ago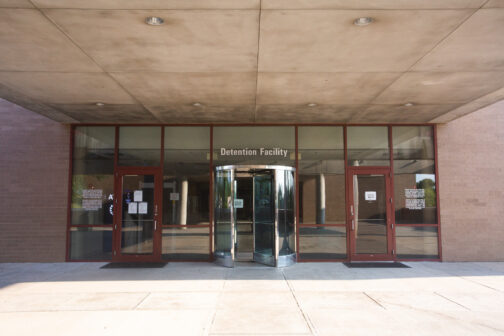 Marcia Riley heard her 22-year-old son's voice above a commotion of knocks and police commands. Marcus Elliott was on the phone in an apartment bathroom in some town in Texas that his mother had never heard of. He had moved to Plano to put some distance between himself and the life he was leading in Atlanta. A U.S. Marshal had called Riley to tell her they had federal warrants to arrest her son and demanded he surrender to the cops who were outside his door.
Riley tried to guide and support him through the incident. Run-ins with police in Georgia had piled up. On at least one occasion she co-signed to help him make bond. She was proud that Marcus had earned his GED while serving time in county jail back home. He was making an effort to fix his life while he moved between agencies and courts and jails. She thought about her son, who weighed no more than 130 pounds, up against what sounded like dozens of police officers. "I could hear extreme fear in his voice, a tone I have never heard before," Riley later wrote in a newspaper essay. She convinced Elliott to give himself up. "I assured my son that he would be safe."
Her son's life was in the hands of law enforcement 800 miles away from her. Officers drove Elliott to the Collin County Jail. Jailers there placed Elliott on suicide watch as soon as he was booked in on June 28, 2007. Officers at the scene reported Elliott threatened to take his own life throughout their encounter with him. Detention staff that day had already sent a 45-year-old inmate to a hospital after he was found unconscious; the man later died from suicide. Back in Atlanta, a fog of anxiety and confusion settled over Riley as she dialed the jail's main phone line repeatedly. Jail staff told her Elliott could not be reached. She finally talked to him the next morning. "He was eager to get back to Atlanta, serve his time, turn his life around, and have a future," Riley wrote of the conversation, their last.
The next day, Elliott was killed. In a struggle that lasted nearly 20 minutes, detention officers tried to force Elliott into a restraint bed. A jail nurse reported to officers they found Elliott trying to asphyxiate himself.  In a custodial death report, officers claimed Elliott began to kick and swing at detention staff. Local news media and the sheriff's office reported his death as a suicide. In reality, Elliott died after jailers strapped him into the restraint bed, according to the Collin County Medical Examiner's Office, which ruled Elliott's death a homicide.
Fourteen years later, Marvin Scott III would be arrested for a small amount of marijuana outside the Allen Premium Outlets. He, too, would die in custody at the Collin County Jail while being restrained. Like Elliott's, the medical examiner would rule his death a homicide. 
Scott was 12 years old when Elliott was killed. Their lives were not mirror images. The circumstances that brought them into the same jail over a decade apart were worlds away, but their lives ended in similar fashions. 
Read More