| 4 hours ago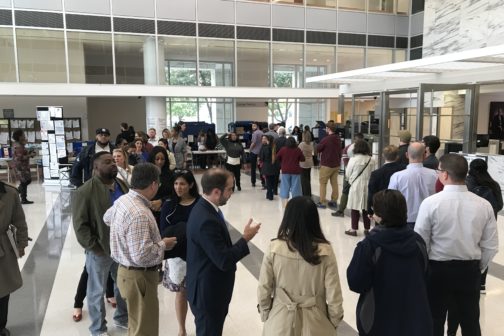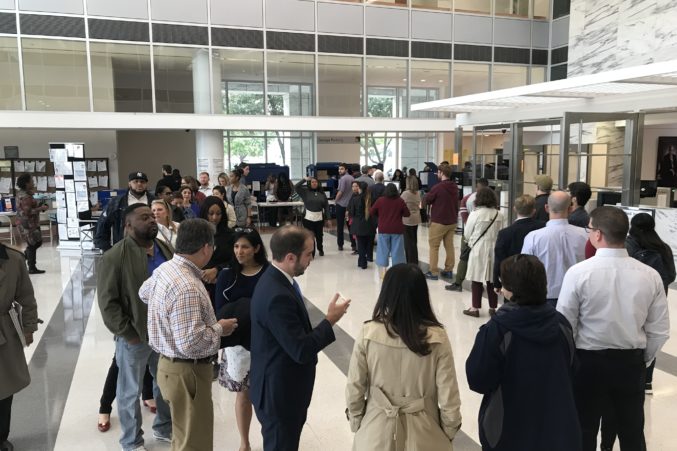 Pamela Nelson lived downtown for 23 years before moving away a year ago, but on Monday, the Dallas artist decided to come back to her old polling place. She was happy to have to wait a little longer than normal, as voters worked through a cramped room at the J. Erik Jonsson Central Library in downtown Dallas. "It's never been this crowded," she said, after she'd earned her sticker. "There's never been this much participation."
That was the consensus on day one of early voting, where 42,241 people had voted as of 4:30 p.m. on Monday, according to Dallas County Elections Administrator Toni Pippins-Poole. Tarrant County turnout has been similarly strong, with about 38,000 votes cast by then. In 2014, the last mid-term election two years out of a presidential contest, a total of 13,036 people in Dallas County cast votes on day one in person. During the 2016 presidential election, 58,775 voters came out on day one of early voting.
At the library, Soundra McDuff, who is in charge of the location, said people had been lined up outside the door when she opened up at 7 a.m. About 300 people had voted by about noon. One of them was 30-year-old Owen Wilson-Chavez, who said he'd come out in an effort to spur "some sense of reasonableness within our elected officials."
"I think everyone is trying to make sure their voices are heard," Tosha Pendleton said, standing in line at the George Allen Courts Building downtown. Pendleton was early voting over her lunch break, as usual, and walked into a much larger turnout than she'd seen in years past.
Read More