| 2 weeks ago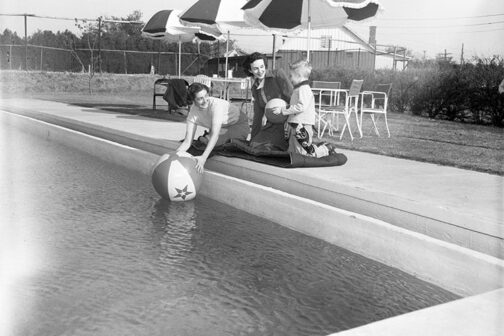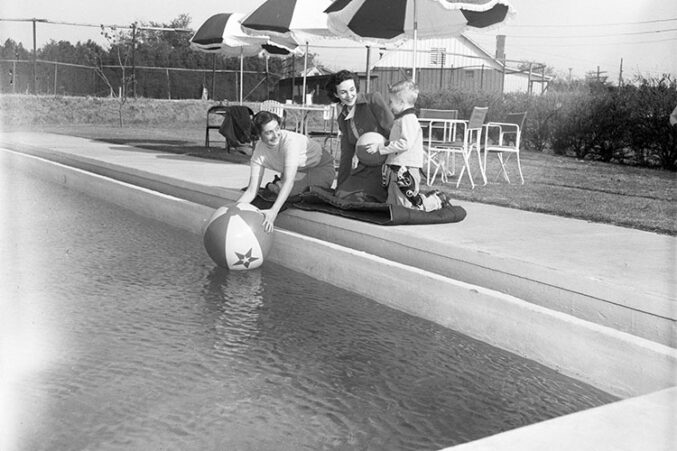 As many people reunite with family this summer, I've been thinking about how important parents are. Every interaction between parent and child influences how those children grow up. You can argue that history is shaped with each parent-child interaction.
The photographs in the gallery linked above are historical images of Dallas history that depict parents and children. They are part the Dallas Public Library's Dallas History and Archives Collection and many are available through the library's online catalog. They include images of everyday life at swimming pools, family gatherings, running errands, and more. They include photos of infamous outlaws Clyde Barrow and Ray Hamilton with their mothers.
Travel back to 1951 to see a mother and son waiting to swim at a local pool. There is the family of Dallas resident Kenneth Smith's mother, taken in the 1940s at the home of Hallie Atkins. Another image depicts a West Dallas mother and her son in 1993 showing battery chips and slag on their family property. A few members of this family were impacted by the high lead levels in the air caused by lead contamination in the area.
A June 1951 image shows the proud grown children of Mrs. Cacy Ann Cole as they adjust their mother's graduation cap. In 1952, Charles Hayes is shown being comforted by his mother, Faye Wallace, at Parkland Hospital after suffering a broken thumb in an accident where he slid between the wheels of a moving locomotive tender and out the other side. The same year, Sandra Anderson was depicted in a Parkland Hospital bed after jumping from a second story burning garage apartment in her mother's arms and taken to safety. A circa 1962 photograph depicts Mrs. Callie Butts, mother of Marion Butts Sr.
Her son was an African American commercial photographer and editor of the Dallas Express newspaper, who recorded events and community life from the last half of the twentieth century in Dallas. His work chronicled civil rights, segregation, religious and social life, education, entertainers, and more.
Read More