For reasons now lost, Benny Binion felt a sudden urge to leave El Paso in 1923. He turned up 600 miles away, in Dallas, at the age of 19. As he rolled into town, he no longer looked like a yokel who spent days on a horse, riding the range. This Benny Binion wore a dark suit, shiny cap-toed shoes, and a snap-brim fedora with a striped hatband. He stood a shade under 6 feet, and had a hustler's glimmer in his eye. As he was to learn soon, the city offered wondrous opportunity for a young man with a spirit of larceny underpinned by a mind for business. "Dallas," he said, "is one of the best towns that I ever seen."
Dallas considered itself the commercial capital of Texas, "a city of skyscrapers, resounding with the roar of trade," in one booster's assessment. Its population exceeded 150,000 by the mid-1920s, and the 29-story Magnolia Building, the tallest in the South, had been finished downtown. Already a banking center, Dallas had a growing university, a branch of the Federal Reserve, and a major Ford plant. Conservative and insistently religious from the outset, the city presented itself as a prosperous, upright metropolis of unforgiving rectitude, the type of place where a man who stole a pearl necklace, a watch, and $21 in cash was sentenced to death. Yet for many years it also had—and openly tolerated—a place called Frogtown.
Also known as the Reservation, Frogtown looked like any other collection of hardware stores and barbershops on the edge of the central business district, but for the nearly naked young women draped in the doorways, calling to customers. Frogtown functioned as a freely accepted and legally sanctioned zone—via an ordinance by the City Commission—for whorehouses. There were, by some estimates, 400 women working there, though it was by no means the only place to find a prostitute in Dallas. One successful brothel operated out of a city-owned skating rink in Fair Park.
Police patrolled the Reservation; they simply didn't arrest prostitutes, although one chief ordered the brothels to place screens over their doors so that activities inside weren't visible from the street. The district attracted the notice of, among others, the appropriately named J.T. Upchurch, a preacher who had founded the Berachah Rescue Home for Fallen Girls, and who recorded his outrage in his periodical, the Purity Journal. "Some hundreds of girls are kept in this district as Slaves; Slaves to Lust, Licentiousness and Debauchery," he wrote. "They are there to gratify the unbridled passion of beastly men and to produce a few grimy, bloody dollars for the lords of the underworld." Upchurch may have been right about unbridled passion, but he misfired with his attack on the lords of the underworld. Even an outsider in town for a week could see the error in that.
In 1911 a Presbyterian minister from New York, Charles Stelzle, came to Dallas for a speaking engagement. A follower of the Social Gospel movement, which applied Christian ethics to social problems, Stelzle spent a few days wandering the city and taking notes. Then, before an audience of 1,500 at the Dallas downtown opera house—an ornate forum meant to replicate the great theatrical palaces of Europe—Stelzle condemned not just the fleshpots of Frogtown, but their landlords, too. "What about the men who rent those houses?" Stelzle asked. "Do you know who owns them?" The crowd began to stir. "I have made investigation. Some are owned by some of your first citizens." He thundered, "I have their names!" The audience urged him on, but Stelzle refused to divulge his list. "Not on your life," he demurred, and changed the subject. It was an open secret anyway. Chief among the brothel property owners was Dr. W.W. Samuell, a prominent physician and civic benefactor for whom a street, a park, and a high school in Dallas would come to be named.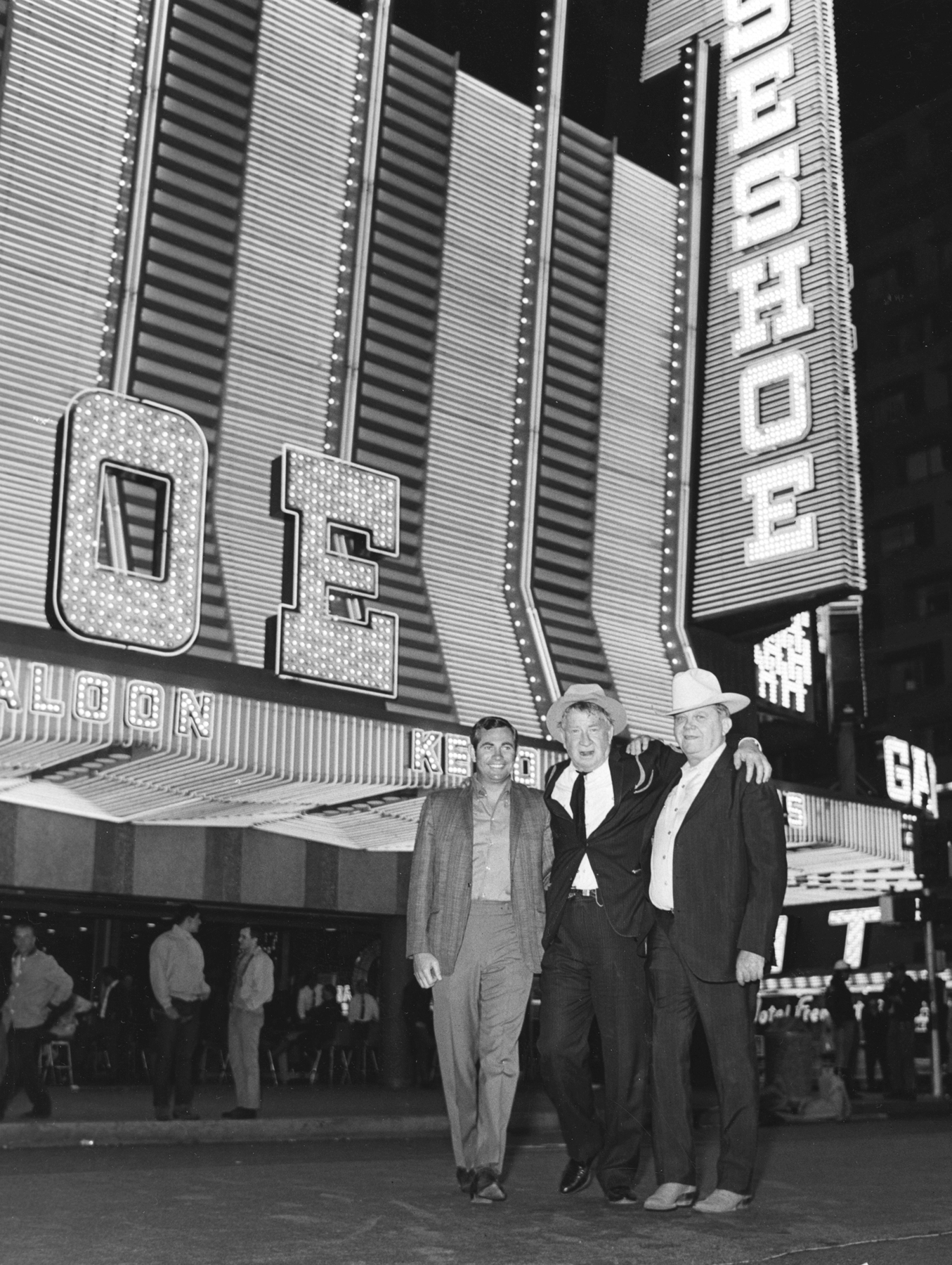 Many people knew about this, but relatively few of them cared. After all, a Reservation landowner could easily net $50,000 a year on his investment. For Dallas, it was a matter of vigorous free enterprise trumping moral concerns. The city took much the same approach to whiskey.

•••

July 12, 1929, was another day of hard summer heat in downtown Dallas: the midday sun like a blister in the washed blue sky, the air fouled with fumes from rattling Fords and Packards. Pedestrians cast small, hard shadows as they moved past the movie theater marquees. The Palace was showing the Marx Brothers in The Cocoanuts. And at the Melba—its slogan was "Always Healthfully Cool"—Dolores Costello "and a cast of 10,000" appeared in Noah's Ark, a forgettable love story at sea. Matinee admission, 35 cents.
Streetcar bells clanged, and the Manhattan Cafe on Main Street was packed at lunchtime. The clock hanging over the sidewalk at the Dallas Trust and Savings Bank showed straight-up noon. Down the block, on the steps of the county courthouse, a crowd had gathered. A celebratory air prevailed as Sheriff Hal Hood prepared to order the destruction of 5,000 gallons of forbidden whiskey. Hood, the latest in a considerable line of hapless county lawmen, had been humiliated into the act.
Prohibition had long been the law of the land, even longer in Dallas, which voted to ban liquor three years before the 18th Amendment took effect. The local dry forces took pride in declaring they had shuttered more than 200 saloons and 150 stills. Yet whiskey flowed freely in many parts of the city, where drinks were as easy to acquire as whores had been in Frogtown. Police conducted the occasional crackdown, and sometimes made arrests, but such actions usually served merely to generate publicity and payoffs. So lax was enforcement that Collier's magazine, a national publication out of New York, dispatched a writer to investigate. He found six places in a two-block stretch of downtown Dallas where he could buy liquor. "Regardless of its registered attitude in favor of strict enforcement of dry laws," he wrote, "I know of no town more bold in its violation of them."
Pretending to be outraged, Sheriff Hood immediately ordered his deputies to commence a series of raids. Like drinkers and magazine writers, his men had no trouble finding saloons. The basements of any number of downtown buildings had them—bare-bones affairs in many cases, with hand-lettered signs and hard chairs. Men drank from unlabeled amber bottles and rolled dice on the concrete floor between tiny, dark pools of tobacco spittle. Hood's deputies moved in and seized hundreds of barrels of bootleg liquor.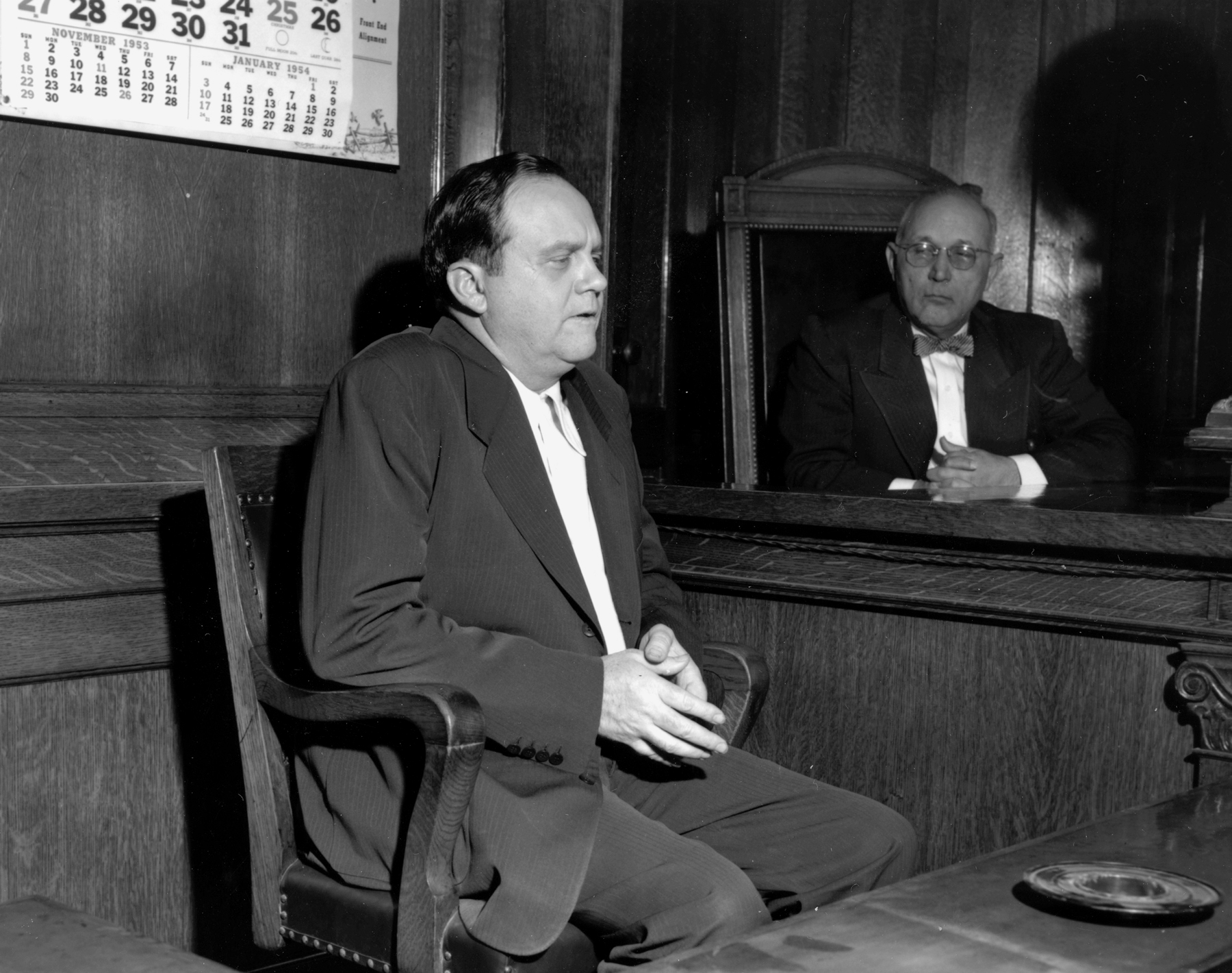 Now the contraband would be dumped and order restored as the city cheered. By noon, the spectators overflowed the courthouse steps. Deputies removed their coats, revealing their galluses and holstered sidearms. Ladies from the Women's Christian Temperance Union, wearing long skirts and carrying Bibles, fanned themselves, watched, and prayed. Some sang hymns and gave thanks to God for this glorious occasion.
The deputies tapped the first barrel, then another. The kegs were turned on their sides and tilted at the edge of the curb, and the whiskey gurgled out. As bystanders pitched in, even more liquor splashed into the gutter. Vapors rose in the heat, the scent of sin ascending heavenward.
Despite his disclaimers Binion's reputation among the illegal distilleries was that of a man of force and will.
This was proving to be a beautiful and triumphant moment for Sheriff Hood, at least until someone lit a match and tossed it into the gutter. First came a great whoosh, then an eruption of blue flames. In seconds, downtown Dallas had a river of fire rolling down Main Street. There were screams and scrambles. The fire extended for several blocks, "a long blue blaze of intense heat," in the words of one witness. The flames spread to the lot of the Fishburn Motor Company, and when at last the fire department arrived, more than 20 cars had been damaged or destroyed. Next time, vowed the embarrassed Hood, his men would pour sufficient water into the gutter along with the liquor.
Few believed there would be a next time. By the following week, the illegal saloons were back in business and as crowded as usual. Any man stepping off a streetcar in downtown Dallas could buy liquor on the corner. In fact, he could buy it from someone working for or with Benny Binion, who was just beginning the process of making himself into a racketeer.
Get our weekly recap
Brings new meaning to the phrase Sunday Funday. No spam, ever.