Dallas History
The short film 150 Years of Resiliency will have its first public screening this weekend at the Denton Black Film Festival.
Local News
Edwin Cabaniss, the man behind the Kessler Theater, says bands should begin taking the historic stage in the coming months. The city, meanwhile, sees it as a catalyst for the neighborhood.
Dallas History
The nonprofit looks back at a century of its own history, which is housed in the marvelous Hall of State at Fair Park.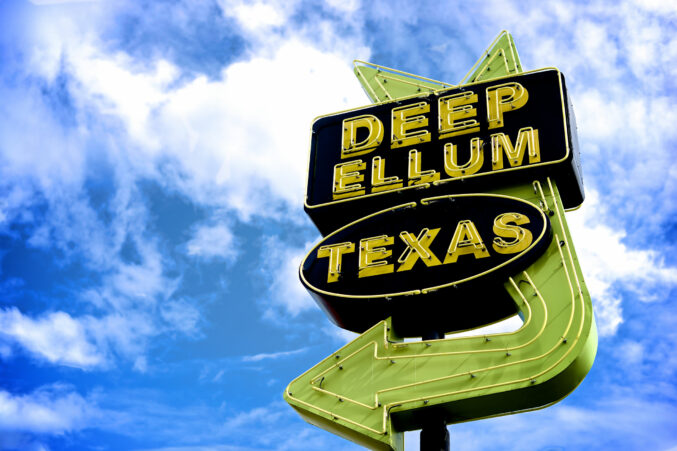 Deep Ellum
The district is throwing a yearlong party of events to mark the major milestone.
Dallas History
Before it became a posh office park, it was a halfway house.
Dallas History
Old Parkland today comprises some of the poshest office space in the country. But in the early '80s, it was a halfway house where counselor James Dolan learned the limits of his formal training.
Dallas History
Clyde Barrow's family once owned a gas station in West Dallas. Before it was recently bulldozed, the Dallas artist Michelle Mackey spent years studying and painting it.
Dallas History
British royalty has long been enamored with Texans, from Ross Perot to Stanley Marcus. Now a month since Queen Elizabeth II's death, a Dallas Public Library archivist chronicles all the times North Texas has hosted the monarchy.