Antiques
For five longtime Slocum Street–area antiques dealers, history runs deep—and not just in the wares they sell.
Home Tours
What do you get when a pair of art-appreciating audiophiles hires a top-notch team of detail-driven professionals? A home that hits all the right notes, inside and out.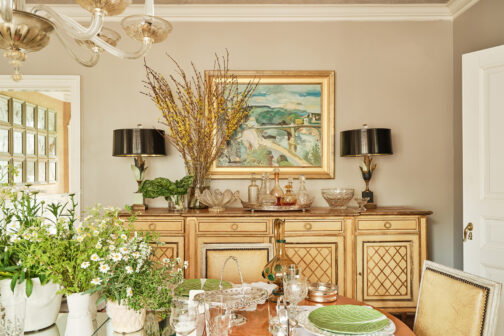 Interior Design
Local designers share their prized pieces from their personal collections.
Home Tours
Wishlist items became reality for a University Park family with a penchant for entertaining, thanks to design and build partners who understood their every need.
Interior Design
You spend a lot of time sitting down, and you want to be comfortable. Or do you? We asked Dallas designers to debate form vs. function.
Interior Design
Impactful pieces are the rule, not the exception, at this Design District spot. Plus, one-of-a-kind accessories guaranteed to steal the spotlight.
Home & Garden
Decorating a home is all about balancing high and low pieces. Local designers talk where you should invest money and what you should get on the cheap.
Home & Garden
Local designers share their best tips for maximizing a minimal footprint with decor.
Interior Design
Together, Ashkan and Philippa Agahzadeh design calming and minimalist carpets that double as bespoke art for their clients.
Home & Garden
Here are just a few ways to get that "wow" factor in your space.