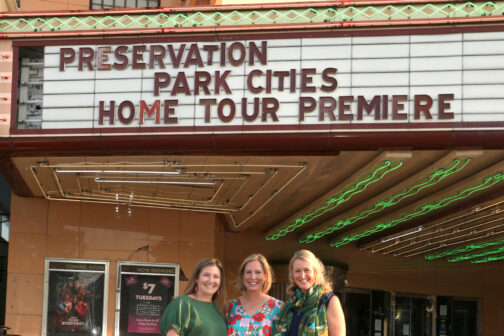 Sponsored Content
This year, the Historic Home Tour that offers a glimpse into some of the most beautiful homes in the Park Cities held its first-ever Patron Premiere at Inwood Theatre.
By Preservation Park Cities
Sponsored Content
The event featured keynote, Laura Harris, from NBC 5 Today Show, and celebrated Sofi Rodney-Hernandez, the first recipient of the Girls Inc. Bold Dreams $15,000 scholarship.
D Home Events
Earlier this month, more than 100 industry experts gathered for a special reception celebrating this year's top builders.
D CEO Awards Programs
Nearly 200 gathered at Tower Club Dallas to honor individual achievements and notable transactions that stood out in the 2021 M&A Super Cycle.
D CEO Events
Honorees included Tom Walker of the Dallas Cowboys, who was presented with the program's highest honor.
D Magazine Events
Collin County's top doctors gathered on March 23 to celebrate their achievements at an exclusive event in their honor.
D Magazine Events
Dallas' best lawyers gathered on April 20 to celebrate their accomplishments at an exclusive event in their honor.
Commercial Real Estate
North Texas' top dealmakers gathered to celebrate the year's most notable projects—and the people who made them happen.
D Magazine Events
On Thursday, March 10, 2022, more than 200 D readers stepped directly into the pages of D's March cover story, Long Live Mex-Mex.
D Home Events
On Wednesday, March 9, D Home hosted its 2022 Best Designers celebration at The Mason Dallas.