Shopping
Plus, a new floral subscription service, Liz Lambert's new textile collection, and more.
Shopping
Our recipe for a proper picnic: pretty serveware, fresh food, and some analog entertainment.
Shopping
Founded in New York City four years ago, Studs is the latest specialty piercing store to poke its way into Dallas.
Shopping
After years of bouncing around in temporary spaces, Dwell With Dignity's annual pop-up shop finally has a permanent location in the Dallas Design District.
Shopping
Eight years after launching her eponymous kitchen and home goods shop, Coryanne Ettiene is selling her business to longtime friend Heather Lowry, who's changing the store's name to The Standard.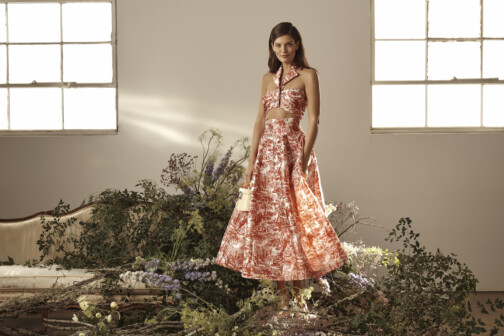 Sponsored Content
Explore ready-to-wear fashions and accessories available at Dallas' luxury open-air shopping and dining destination.
Interior Design
Refresh your space with new wallpapers and paint from Dallas locals, plus more news in the home decor world.
Pop-Up Shop
Through May 2, the Plano store is carrying fashion-forward resort wear, tableware, and more from eight designers across Central and South America.
Shopping
Plus, cheers to these ClassPass winners, massive sales, new stores, and more.
Interior Design
We talked to Heather and Tyson Fujikawa, the couple behind design company and home goods store House Sprucing.