Valentine's Day
From your partner to your pouch, we rounded up 59 presents, specials, cards, and floral arrangements for every love of your life.
Shopping & Fashion
After 50 years running his iconic western wear outpost, Wild Bill Dewbre retired last summer. We caught up with Cody and Julie Newport, who took up the reins, to see how things are going.
Home Accessories
Toss those boring white tapers—candles of all shapes and colors are sparking a moment.
Style
Whether designer consignment or thrift-store finds are your bag, here are six top shops with enduring style.
By Maddie Spera, Aileen Jimenez, and Mia Carrera
Home & Garden
The evolution of the not-so-little antiques show in a very little Central Texas town.
Shopping & Fashion
The New York-based, cult-favorite body jewelry store is changing the game on getting your ears at the mall.
Shopping & Fashion
The secrets of how to shop the famed three-week affair from seasoned pros.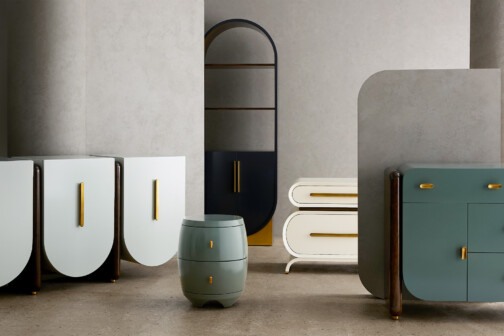 Shopping & Fashion
Whether your finishing off your living room or completely redoing your guest suite, these local spots are worth a look.
Shopping & Fashion
Like the boho-Western shop's build-your-own hat bar, customers can accessorize and decorate their favorite pair cowboy boots with feathers, scarves, and more at the brand-new boot bar.
Shopping & Fashion
Embrace the Barbicore trend with the Dallas native's latest collaboration with Mattel, this time celebrating the 30th anniversary of Barbie Totally Hair.