Antiques
For five longtime Slocum Street–area antiques dealers, history runs deep—and not just in the wares they sell.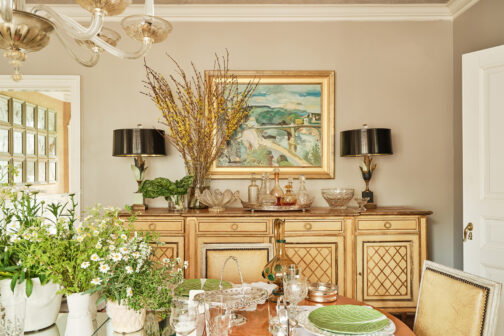 Interior Design
Local designers share their prized pieces from their personal collections.
Antiques
We followed two experts around as they shopped decor, picking up a few tips and tricks along the way.
Home Accessories
We polled the pros on which mass-market retailers they're loving right now.
Home & Garden
Decorating a home is all about balancing high and low pieces. Local designers talk where you should invest money and what you should get on the cheap.
Home & Garden
Local designers share their best tips for maximizing a minimal footprint with decor.
Home & Garden
Here are just a few ways to get that "wow" factor in your space.
Home & Garden
Our Best Designers share their top entertaining-at-home tips.
Home & Garden
Here's what every seasoned entertainer needs to incorporate at home.
Decor
We polled the 2022 Best Interior Designers in town for their thoughts on six provocative home decor pieces.