Home & Garden
Sure, every party needs table linens and chairs, but what about antlers and potted plants? Loot has you covered.
Decor
We explored the inaugural fair, which, along with Artexpo Dallas, showcased the best of modern design.
Home & Garden
Wallborn Collective and Color Kind Studio offer plenty of bold and eclectic prints that'll transform your space.
By Ellen Daly and Emma McRae
Outdoor Furniture
Make your outdoor living space an extension of your indoor one with products that blend design with durability.
Home & Garden
These five families recently came from the far corners of the country to make Dallas their new home. Boy, were they surprised.
Antiques
Make what's old new again with the help of these restoration and reimagination wizards.
Antiques
These one-of-a-kind pieces are a century or more in the making.
Antiques
For five longtime Slocum Street–area antiques dealers, history runs deep—and not just in the wares they sell.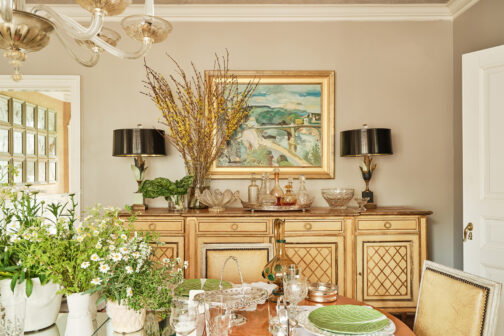 Interior Design
Local designers share their prized pieces from their personal collections.
Antiques
We followed two experts around as they shopped decor, picking up a few tips and tricks along the way.