St. Patrick's Day
The annual event brought thousands to the streets of East Dallas, first for a 5k run and then for the parade and revelry. Here are scenes from the day.
Humor
Dating Apps? Nah. Zac has more grandiose plans that involve a big, dumb truck.
Valentine's Day
It's time for a localized game of Mansion, Apartment, Shack, House just in time for Valentine's Day.
Valentine's Day
Tired of watching her friends deal with the horrors of dating, Brooke Fitzpatrick launched her introductory service, Mosaic Matchmaking, in 2020.
Valentine's Day
Why settle for just dinner when you can spend the evening in an underground speakeasy?
Valentine's Day
From your partner to your pooch, we rounded up 59 presents, specials, cards, and floral arrangements for every love of your life.
Food & Drink
There will be enough pasta, cake, and sparkling wine for everyone, whether you live in Dallas, Frisco, or somewhere in between. Here are your best bets this February 14.
Holidays
We asked eight fascinating locals to share a seat at their holiday tables this time of year.
Health & Wellness
We talked to a local dietician about the toxicity around food culture this time of year and how people can combat it.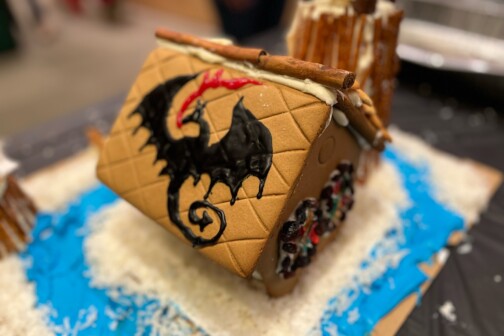 Holidays
"When you play the Game of Thrones, you win or you die. There is no middle ground." -- Cersei