Publications
Industry leaders discuss what's now and what's next in healthcare design and construction.
Publications
He grew up as the only child of a New York cop. Today, he pursues his own brand of justice through his technology-focused Dallas law firm, Munck Wilson Mandala.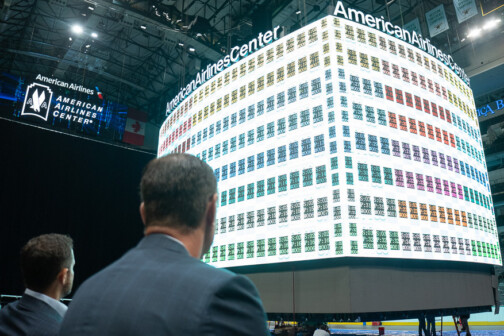 Sports
The two leaders give an inside look at the arena's latest updates—including a $10 million digital video board—and share what they feel may happen when the Mavs' and Stars' lease at the venue expires in 2031.
Business
Sean Minter, Mandy Price, and Bryan Trubey share words of wisdom.
My Roots
Irakli "BB" Jorjadze, also the general manager of The Constellation Club, opens up about his war-torn upbringing.
Business
Anne Burnett Marion School of Medicine at Texas Christian University graduated its first class this spring under a new curriculum model that integrates classroom learning with clinical application.
Dallas 500
Get to know the executive vice president and general manager for the Texas Rangers as his team fights for a MLB playoff spot.
Business
The CEO of North Texas-based Brazilian steakhouse Fogo de Chão shares plans for growth under new ownership Bain Capital.
Business
The internal medicine physician aims to diversify the physician workforce to benefit all patients. While barriers remain, progress is being made one conversation at a time.
Business
Each will be paired with a top North Texas female executive who will serve as a mentor for the duration of the six-month program.