Stories by Christine Perez
Publications
He grew up as the only child of a New York cop. Today, he pursues his own brand of justice through his technology-focused Dallas law firm, Munck Wilson Mandala.
Business
The busy nonprofit leader regularly interacts with big-name leaders, up to the highest levels of government.
Commercial Real Estate
Dallas City Council approves $71 million project management services contract to Inspire Dallas, led by Matthews Southwest, Kaizen Development Partners, Azteca Enterprises, and nearly 30 subcontractors.
Commercial Real Estate
The CEO, who also founded STL Engineers and is current chair of the Dallas Citizens Council, talks about her new headquarters, projects she has in the works, and more.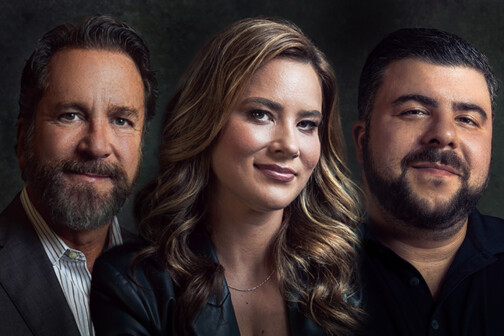 Publications
Dallas business leaders Doug Deason, Cheri Garcia, and Danny Feldman share how their brushes with the law inspired them to fight for change.
Stories by Christine Perez
Executive Travel
Escape the heat in this northern Michigan resort town, known for its outdoor beauty, wineries, cherries and other fresh produce, and bountiful recreational opportunities.
Business
The hotelier's swanky new urban hotel makes a splash in Manhattan, a frequent business travel destination for Dallas M&A attorney Gemma Descoteaux.
Commercial Real Estate
The developer and investor talks about his global projects and his quest to continue improving the southern sector of downtown Dallas.
Business
In 2014, a small band of business and civic leaders began working on a project that would create a 50-mile loop of hike and bike trails around Dallas. Nearly 10 years and $90 million later, they're approaching the finish line.
Business
Three tales of a career reboot. If you're not already living your dream, what's next for you?