Cowboys Number to Know
Dallas took the field with three backups playing up front against Arizona. The results were about what you'd expect. And Dallas can't fix any of it until the starters are back in the lineup.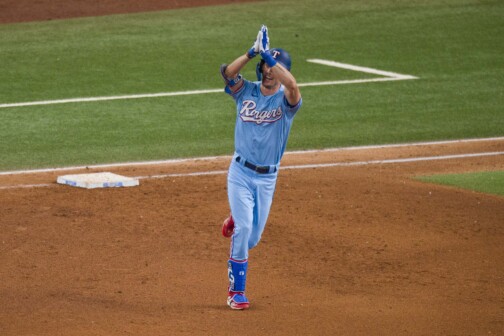 Baseball
Plus: the Cowboys take on Ezekiel Elliott, and the Wings continue their semifinal series with Las Vegas
Football
Dallas' $40 million quarterback is playing it safer than almost every other quarterback in the NFL. If that continues, the Cowboys could be in trouble.
Football
Everything is great. A little too great. And if you've followed this team like I have, then you're probably just as neurotic as I am that something is going to go horribly wrong.
Home Tours
The former Dallas Cowboys tight end and his wife, Michelle, built a Tennessee-inspired abode that is big on fun, family, and, yes, football.
Cowboys Number to Know
Slowing down opposing rushers has been the weak point of Dallas' defense in recent seasons. Sunday's performance is a sign things could be changing.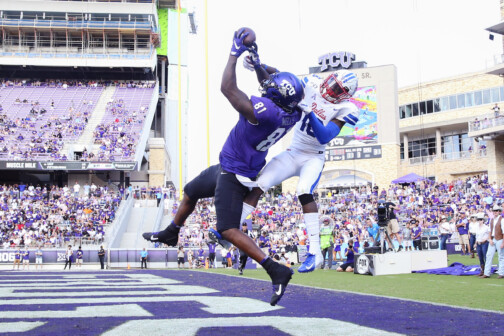 Football
Plus: the Wings look to clinch their first-round playoff series, while the Rangers aim to stay alive in the A.L. playoff picture.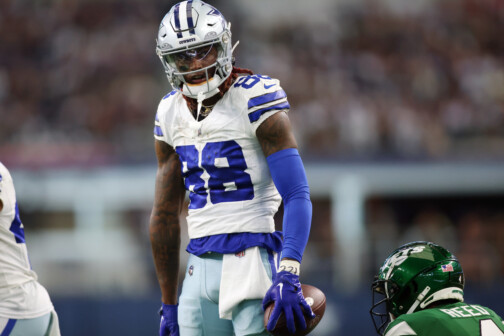 Football
It stalled out in the red zone. It settled for field goals. And it left plenty of points on the board. But it also did what Mike McCarthy asked.
Baseball
He may be from Austin, played college ball in Oklahoma, and work in Tampa, but the self-stated Ranger fan knows that Astros jokes land.
Football
Meet Xavier Gipson, who had quite the journey (and resume) prior to his stunning walk-off punt return on Monday Night Football.