Beauty
From skincare no-no's to the origins of the sheet mask, the Joanna Czech and 111SKIN talk uncovered the secrets to a perfect skincare routine.
Beauty
Plus, where to find them locally and a quick chat with BeautyBio founder Jamie O'Banion.
Beauty
We talk to a local makeup artist to get advice, and the scoop on her favorite products.
Beauty
Ten years ago, D-FW resident Yummie O. launched Yummy Extensions, a luxury hair company selling everything from wigs to braiding hair to tape-ins.
Beauty
The secret to Brooklyn and Bailey's YouTube success? Everything—from braces removal to your wedding night—is content.
Spas & Salons
New York-based GlossLab opened its first Dallas location this past summer and has several more on the way.
Beauty
Espressos, valet parking, sexual teeth, and $100,000 veneers: It's all here in Dallas dental offices.
Beauty
Victoria Leiato's whole world changed once her mother became an esthetician. Now's she is paying it forward with The Bloom Space, which opened last May near Elmwood.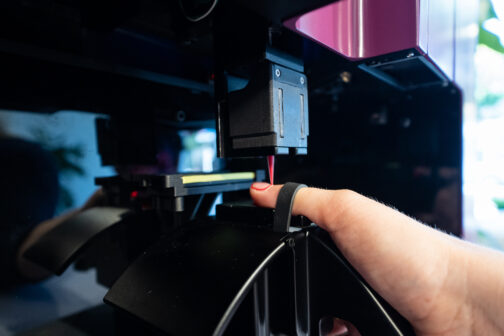 Beauty
The new Clockwork Robot machine—set up in three North Texas-area Targets—will give you a "minicure" in about 10 minutes.
Beauty
Mona El-Gharby founded Curlē, a customized haircare company that's making curls luxurious.