Beauty
Ten years ago, Frisco resident Yummie O. launched Yummy Extensions, a luxury hair company selling everything from wigs to braiding hair to tape-ins.
Beauty
The secret to Brooklyn and Bailey's YouTube success? Everything—from braces removal to your wedding night—is content.
Spas & Salons
New York-based GlossLab opened its first Dallas location this past summer and has several more on the way.
Beauty
Espressos, valet parking, sexual teeth, and $100,000 veneers: It's all here in Dallas dental offices.
Beauty
Victoria Leiato's whole world changed once her mother became an esthetician. Now's she is paying it forward with The Bloom Space, which opened last May near Elmwood.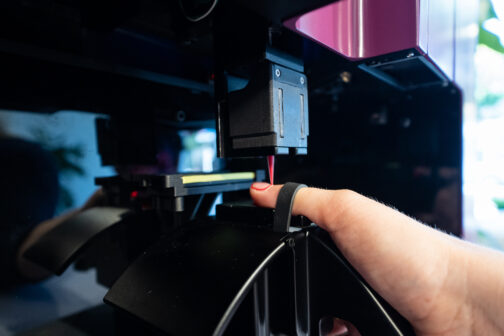 Beauty
The new Clockwork Robot machine—set up in three North Texas-area Targets—will give you a "minicure" in about 10 minutes.
Beauty
Mona El-Gharby founded Curlē, a customized haircare company that's making curls luxurious.
Beauty
We talked to Dallas-based influencer Tanya Zielke about how she became a social media star after losing her job in the pandemic.
Fashion
The daughter of the renowned NCAA coach wants to put his record on your feet.
Style
Dallas is an important city in the history of fighting for natural hair acceptance. You can see this in Calloway's work as well as a new pop-up in Arlington.