Luka Doncic went into the All-Star break with a bang. The soon-to-be 23-year-old averaged 35.4 points over his final 10 games before departing for Cleveland, the highest 10-game average of his career. The highlight was a three-game stretch in which he tallied a combined 97 points in back-to-back games against the Los Angeles Clippers (the first featured a career-high 51; the second involved him dropping a ridiculous 23 in the final seven minutes of the fourth quarter), then added 49 more against the New Orleans Pelicans. Your math is correct: 146 points in 12 quarters.
While I do most of my analysis for StrongSide out of Doncic's and my home country of Slovenia, I was incredibly lucky to see two of those games in person during a recent 10-day trip to Dallas. Watching him play in the AAC, it felt that these scoring explosions were triggered by small moments—slights perhaps conjured by Doncic himself in Michael Jordan-esque fashion—that set off Doncic. Seeing Ivica Zubac switch on him tends to do that. So does Terrance Mann's overzealous defense and even more overzealous trash talking. Or a random fan chirping at him from the sidelines in New Orleans. That's how we get 28-, 23-, and 20-point single-quarter outbursts.
As the narrative goes, "Luka is finally being Luka again." Except I think there is more to it than that. Several things happened over the last month to get Doncic on this scoring tear and propel him back into the MVP conversation, and perhaps the biggest reason why "Luka being Luka" doesn't suffice as an explanation is that even Luka has never scored this well.
Let's start with the obvious one: being in great shape makes tons of difference. Doncic recently admitted his new diet and workout routine is the key to his turnaround, while Mark Cuban said Doncic didn't like being called out for his weight. You don't need my analysis for this one. Turn on the TV; Doncic looks much leaner. You can see the burst in his first step is there again, as is the lift in his legs on step-back threes.
The next big change was the Kristaps Porzingis trade. During my stay in Dallas, I talked to Mavericks' assistant Igor Kokoskov about Doncic and the Mavericks' offense. What Kokoskov told me is not earth-shattering—"You adapt to your best player; your best player defines how you play, the style of play"—but I don't think this was always so straightforward until Porzingis was shipped off to Washington.
From the start of the season, one of the main priorities for Jason Kidd and his coaching staff was to get the Latvian big man going. Get him early post touches. Play inside out. Field lineups with two big men. It often seemed like the Mavericks tried to play two styles on offense, one centered on Doncic and another to keep Porzingis happy and engaged. This resulted in some awkward situations on the court—remember those Porzingis post-ups during Doncic pick-and-roll actions?—with poor spacing and struggling offense early in the season.
With Porzingis gone, there is no more doubt. The offense is all about Doncic, and it maximizes his skill set from the first possession of the game. I mean that literally. Per Synergy, before the trade, more than half of the Mavericks' set plays (plays after timeouts) when Porzingis and Doncic were on the court together were designed to get a shot for the Unicorn. Usually, the first play to start each half was an action to get Porzingis a look around the basket. Now all these plays, including every action to open the game and the second half, are designed to get Doncic an early, easy look. That bleeds into the first quarter at large. During the first four months of the season, Doncic averaged 6.2 field goal attempts in the opening period. That number climbed to 9.5 in eight February games, which led to a league-leading 13.6 points per game in the first period.
Another side effect of the Porzingis trade is that the Mavericks are now fully committed to small ball. They have no choice but to be; the team that had four 7-foot centers on the roster to start the season is now very thin under the basket. In his recent interview on The Ticket, Mark Cuban mentioned that moving on from Porzingis in some sense amounted to the team finally moving on from Rick Carlisle's system to embracing Kidd's mentality. Perhaps, but the Mavericks are ironically back to what they did so successfully under Carlisle when they had the NBA's best offense in 2019-20: spread the floor, surround Doncic with wing defense and shooting, and let him cook.
And, boy, has Doncic been cooking in this setup. Doncic, Jalen Brunson, Reggie Bullock, Dorian Finney-Smith, and Dwight Powell is the second most efficient lineup in the NBA among groups that have played more than 200 possessions together, outscoring opponents by almost 30 points per 100 possessions.
We haven't seen this amount of shooting around Doncic since early 2020, when Seth Curry was still in a Mavericks uniform. Doncic, Bullock, Finney-Smith, and Brunson all shot better than 40 percent from beyond the arc over the last 10 games, while Maxi Kleber is at 38.5 percent. Even though some of the above lineup numbers are skewed by the recent hot three-point shooting, there are other signs that show the Mavericks are on the right track. For instance, lineups with Doncic, Brunson, Bullock, Finney-Smith, and either Powell or Kleber at center are among the very best in the NBA in corner three frequency, another indicator that the offense is clicking and generating high-quality shots.
The last element of Doncic's recent dominant run has been a stylistic change. While Doncic has been more aggressive than ever—both his 42 percent usage rate and 26.1 field goal attempts per game led the NBA in February—the Mavericks are doing things to get him in a position where he can finish plays instead of creating them from scratch.
"I think that J-Kidd Jason Kidd has done a great job of just moving him around," Clippers head coach Ty Lue said earlier this month. "He is off the ball now coming around corners into DHOs [dribble handoffs]. Just moving around a whole lot more, and he just can't lock into coming down the middle and coming off a pick-and-roll every time."
Even if the Mavericks necessarily don't see a problem with the offense that depends so much on Doncic—or, rather, don't have better options to play differently with the current roster—they are tweaking things to make the game easier for him.
"If you want the ball, you better dominate the game," Kokoskov told me regarding the Luka-centric offense and their focus on getting Doncic on the move without the ball. "If you dominate the ball but don't dominate the game, things get ugly fast. But the basketball Luka Doncic plays is beautiful because he dominates the ball but also dominates the game."
Doncic has definitely been dominating, and I think getting him moving toward the ball instead of starting every possession with it is an interesting tweak that plays a big part of the recent success. Per Second Spectrum tracking data, Doncic is leading the NBA in the number of direct handoffs since Porzingis' last game as a Maverick. More important, the Mavericks have been killing it on these plays, scoring at an unbelievable rate of 1.457 points per possession in actions where Doncic receives a handoff pass.
Remember those set plays designed to get Doncic going early? Most are drawn with Doncic off the ball to start the possession. The end goal is still the same as in a pick-and-roll: to make defenses react and create a numbers advantage. But these actions have more tempo and put way more pressure on defenses. The Mavericks are doing a great job of masking different entries into their main handoff action to get Doncic on the move with a step-ahead and attacking downhill. Kokoskov ran plenty of similar actions last season while coaching in Europe at Fenerbahce.
The key question going forward of course is how sustainable this all is. I agree with my fellow StrongSide contributor Brian Dameris that Doncic can not maintain this unbelievable scoring run over a longer stretch or even multiple playoff series. The load is just too much, and since his three-point shooting has been up and down throughout his career, we can expect it to come down to Earth at some point.
The good news is that the Mavericks have a clear identity, both on offense and defense. Playing small is a place they would have to end up eventually if they got deeper in the playoffs, but it was a difficult pill to swallow with Porzingis on board. Now they can fully embrace it.
Still, even with this current efficient version of small ball, several things will need to go right for the Mavericks to win a playoffs series. Kleber and Powell will need to hold up physically. Finney-Smith and Bullock will need to make their threes. Brunson will need to show his improved play can translate to the postseason. And, of course, the Mavericks will need Doncic to play at the level he reached last postseason, when he averaged 35.7 points per game, 10.4 assists, and 7.9 rebounds in Dallas' seven-game loss to the Clippers.
It's a lot to ask, and the margin for error remains small. But at least the Mavericks have an environment—and the supporting cast, with clearly defined roles—in place to maximize Doncic's brilliance. And if Doncic keeps it up, "Luka being Luka" will mean more than it ever has before.
Get the ItList Newsletter
Be the first to know about Dallas' best events, contests, giveaways, and happenings each month.
Author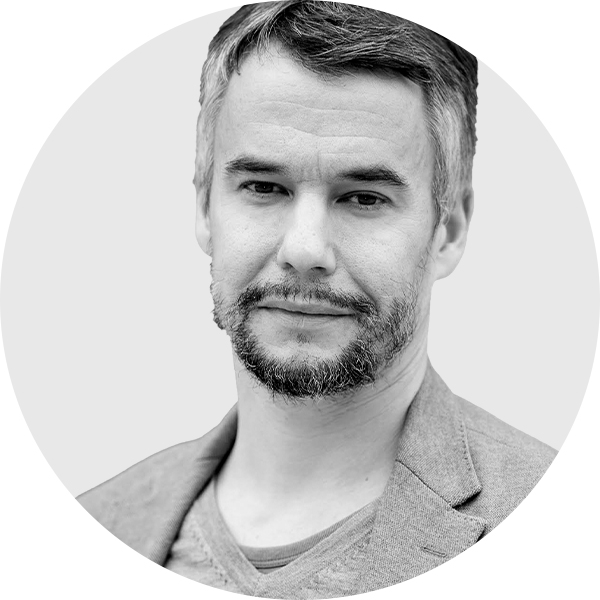 Iztok Franko covers the Mavericks for StrongSide. He is an analyst that uncovers stories hidden in NBA data and basketball…