Football
Last year wasn't great. The year before stung, too. But the 27-year-old receiver may be a product of his circumstances more than his own performance.
Football
For years, the question was whether Dallas was giving the explosive running back enough work. This year, it will be whether it will give him too much.
Football
A draft class that loaded up on prospects at boring positions somehow didn't address Dallas' hole at left guard.
Football
Dallas should have no shortage of options available at a position that's becoming increasingly important around the NFL.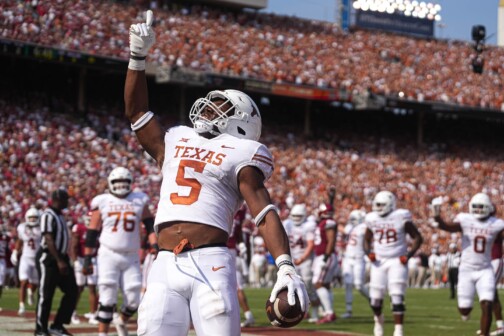 Football
Yes, the Texas running back is special. And, yes, he'd be a lot of fun. It would also be the worst thing the Cowboys could do if they're interested in maximizing their championship window.
Basketball
Things are bad. Really bad. And the path toward fixing them requires Dallas' two injured superstars to find their way back onto the floor together.
Football
For once, Dallas was proactive. For once, Dallas wasn't afraid to move a draft pick. For once, Dallas acted like a team with urgency.
Basketball
The results aren't showing in the standings, but the eight-time All-Star has improved Dallas' style of play in both obvious and subtle ways.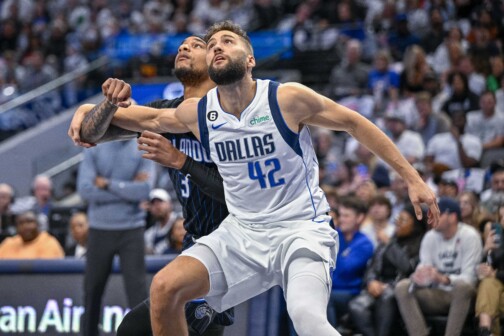 Basketball
The team's best remaining defender is set to return right as Dallas needs him most. But how much can he be expected to salvage a broken unit on his own?
Basketball
Soon, Dallas' two superstars will play together for the first time. That's when the fun, and the uncertainty, will begin.