Astrology and Horoscopes for the New Moon in Cancer
Dallas astrologer Britten LaRue offers readings for each of the 12 zodiac signs.
By Britten LaRue
July 2, 2019
9:00 am
Illustrations by Lauren Jopling
This New Moon in Cancer is our initiation into the part of us that longs for personal belonging. Cancer officially begins with the Summer Solstice, and brings us fully into the season: a time for weddings, gatherings with the people we call family, holidays at the beach, making and cherishing memories, reaching out for hugs, making eye contact with lovers, and cooking nourishing meals from the heart.
This month brings us some of the most powerful astrology of the year. Since the North Node of Destiny is in Cancer, that means we have eclipses at the New Moon (July 2) and Full Moon (July 16). Meanwhile, Mercury will shift retrograde July 7, giving us three weeks of more hazy perception, and a tendency to take everything personally. In short, we will definitely be feeling the tides and waves of this water sign. The medicine is in our tears: Don't hold back.
There is great tenderness to the sign symbolized by The Crab. Part of the insight with the coming astrology is in the noticing that clinging too tenaciously to personal narratives from the past keeps us from enjoying our present time relationships. This Cancer season, we will have beautiful opportunities to encourage gently letting go of past pain in order to bring in more loving presence to the flow of our summer loving.
Here are three thematic areas for focus as you dig into the energy of this time:
Home
Cancer is the sign most associated with private life. The Crab in us craves a soft spot of our own to land at the end of the day. To connect with Cancer, we can consider how to cultivate a more gentle, loving home space. In my living room, I keep a woven bin full of blankets for me to snuggle up on the couch with my daughters. In Dallas, I shop for throws and pillows at Favor the Kind.
Cancer season is also a time to visit our home away from home, and for many folks in land-locked North Texas, that means seeking water. My mother, a fiercely loving Cancer Sun, is deeply dedicated to her Scandinavian roots. She taught me a beautiful Swedish word "smultronstället," whose literal meaning is "wild strawberries," but which figuratively evokes the notion of a special place we long to return to. This is Cancer's calling of the heart for the sweet kind of home we find at a favorite beach, lake, or mountain spot. We're lucky in Dallas to have nonstop flights to so many magical spots to call home. Where is yours?
Family
In Astrology, we say that Cancer is "ruled by" the Moon, meaning that the symbolic qualities of the Moon archetype infuse the sign with its nature. The Moon is known as The Mother. Cancer and the Moon celebrate the part of us (regardless of gender) that nurtures, protects, feeds, and intuits the needs of those we love. Since we give best to others when we are ourselves nourished and rested, Cancer season is a time to reflect upon and notice our structures for self-care. Are you making time to refill your own cup? How do you show up to parent yourself when you're worried, depleted, or feeling misunderstood? How can you let in more pleasure and deeper loving in your daily routine and rituals?
We are fortunate right now that Stacey Duran and Whitney Stern are leading a conversation around mindfulness in the Dallas community. I recommend checking out their IG feed (@homgirls) for ideas and thoughtful prompts for reconnecting with your inner parent. Many mothers in our community need our help. Cancer season is also a wonderful time to donate your resources to Genesis Women's Shelter, which helps survivors of domestic violence, or Family Gateway, which serves families affected by homelessness.
Memory
In Astrology, Cancer rules memory, the past, and healing the inner child. I have found that a devoted journaling practice is central to my best self-care. Lately, I am loving Archer Paper Goods in Deep Ellum for all my pretty paper needs. Their choices are unique and lovely, and it feels good to support a part of town I've loved my whole life.
Sometimes the past is too intense to work through without support. Trauma, grief, old attachments, fears, and other blocks are often held in the body in our chakra system. Cristin Pogue is a healer and Dallas native who works with your energetic field to release unwanted narratives that show up as blockage. She is a true local treasure!
New Moon Horoscopes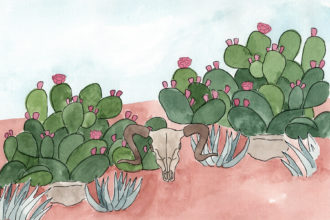 Brave Aries, may feel the need this lunar cycle to recalibrate your vision so that you can clearly discern who you are apart from both familial and societal psychic structures. You are the fearless and independent leader we need. How are you answering this high call?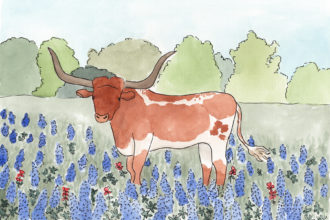 Cancer season brings out the best in you, Taurus. Fluff your pillows, water your plants, fill that diffuser with ylang ylang or whatever you're loving right now, and enjoy what you've been cultivating. May there be no limits to the amount of love you let in.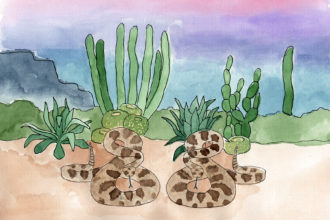 Gemini, your birthday season has passed on, and you may be feeling the call to rest and integrate whatever insight came in when the Sun passed through your sign. Sometimes "doing nothing" is actually the most important work we can do. Embrace that a bit more right now.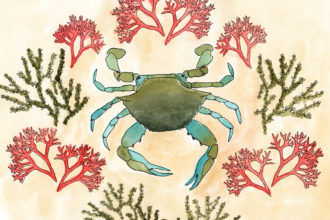 It's your time, gentle Cancer. Enjoy the sweet rest of floating in an inner tube, letting the sun warm your wet skin, knowing you're exactly where you need to be. Bring the ones you love in a little closer. Let them honor you. Most of all, come home to yourself.
It's summer, and Leo needs to play in the sun. Play to reconnect with your creativity. Play to return to your flow. Spend a little time studying firelight. How does your imagination move through you? How does it want to be expressed?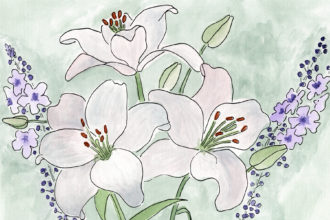 The eclipses this month will help Virgos to understand how any structural changes you want to bring to your life are intimately related to matters of the heart's pure desire for belonging. And in this way, your sincere desire for service can more deeply connect with your purpose.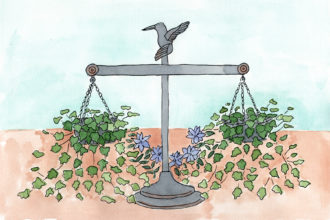 There is you, there is your family, there is your public life, and there are your partnerships, Libra.  Listen this month for insight for how to bring more justice and beauty to this self-balance. Is it harmony if the cost is settling for an unfair contract? Let your intuition guide you.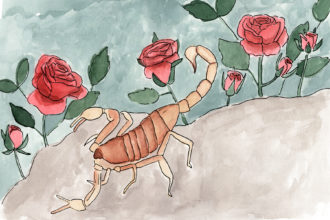 As a fellow water sign, you naturally "get" the feels of Cancer season. You see deeply, Scorpio, and lately you are also learning about the essential nature of your power and authority. This month will bring clarity around the potent connection between your heart and your will.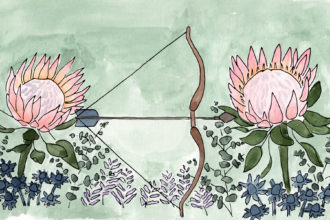 What are you learning about your capacity for optimism? With the bonfires and fireworks of summer gatherings, touch base with the light-seeking gift that's at the heart of the Sagittarius spirit. Whatever arises this month, feel buoyant in the knowing that all possibilities exist.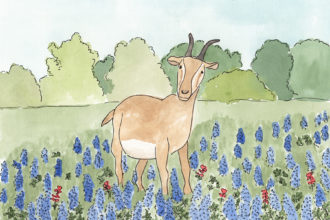 These are times of change for you, Capricorn. You are getting to the root of what you want to do and why. You continue to shift in ways big and small in order to clarify how to be the best author of your own life, and to clear the path that's most in alignment with your purpose.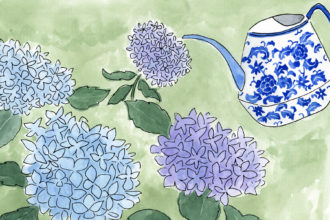 You, dear Aquarius, have a gift for sensing the necessary new paradigm. This cycle, can you bring this forward-looking vision to the needs of your own beating heart? How might the future you naturally intuit include more emotional connectedness to those you call family?
Sweet Pisces, you will be feeling these eclipses deeply, as your heart is naturally open and available for the kinds of wisdom this cycle will bring. Remember that water is most powerful when it's channeled by a boundary. Protect your energy with a clear yes and a clear no.
– Britten LaRue (follow her and learn more about her work at @workingwithyourwheel and at www.workingwithyourwheel.com)