One Day In...
Ellis County's largest city has a small-town feel made for the movies.
Business
What started at the Kaufman County Fair in the 1920s is now a worldwide restaurant chain.
By How to Spend a Day In Waxahachie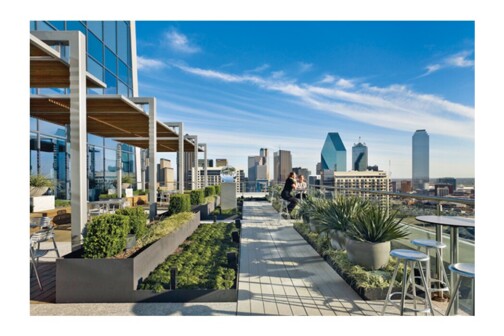 Business
She went to high school with Kim and Kourtney Kardashian, and she started her career in Australia. Read more about the senior partner and managing director of BCG Dallas.
Business
The power tool giant EVP and general manager entered the world in Pakistan, guided by a homeless midwife, after her parents fled Soviet-occupied Afghanistan.
Fashion
Esé Azénabor's couture designs are in high demand, from red carpets to wedding aisles.
Nonprofits
Legacy leaders are stepping away from longtime roles, and new CEOs are bringing corporate strategies to DFW's nonprofit world.
Home Tours
A larger-than-life Dallas couple cultivated a one-of-a-kind Wunderkammer of treasures collected from around the globe. The result now stands as a tribute to their life and love together.  
Summer Fiction
Some things are worth waiting for, even as the world changes around you.
Sports
Disc golf is easier, cheaper, and faster than traditional golf. Plus, there's no dress code. Its recent popularity is really no surprise.
Digital Edition
The path to finding the right private school for your child starts here.