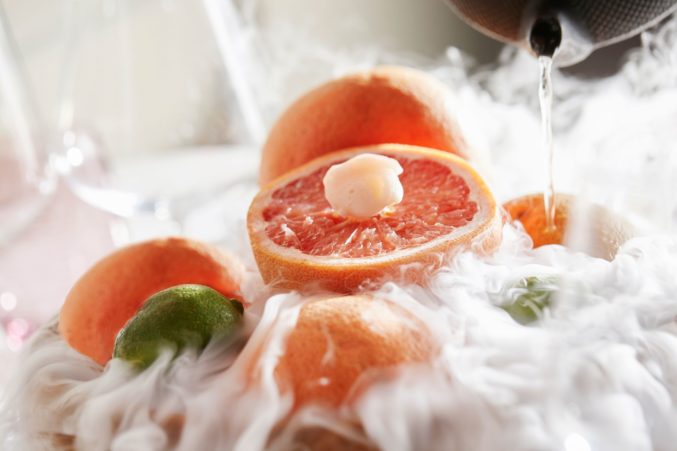 The Scoop: Fauna Opens, Liberty Burger Offers Brunch, and More
Your weekly helping of Dallas dining news.
There's not always enough time in the day to skim a lengthy, re-worded press release that's been stamped with "breaking" or "exclusive." And some stories don't warrant an entire page of prose. Each week we'll gather the most important tidbits of Dallas food news and post them here, on SideDish. Because sometimes all you need is the scoop.
Flora Street Cafe's private tasting room Fauna is now open: Stephan Pyles and Tim Byres of Flora Street Cafe have opened Fauna. The tasting room is located inside of Flora Street Cafe. Like a matryoshka doll. Or that weird snake that guy in Arlington found inside of another snake. Chef Diego Fernandez, formerly of Chicago's Alinea, is manning the kitchen. Some facts from a press release:
Fauna features an intricate 12-course menu complete with two levels of wine pairings. The cuisine is inspired by Diego's upbringing in Mexico and Chef Pyles' ties to Texas, as seen through dishes such as the TX Fare which utilizes beef cheek for a reenactment on a Frito pie, a classic caesar salad turned into a playful two-bite course, and other courses throughout the experience. Wine pairings, with selections made by Fauna Sommelier Aaron Benson, are dynamic and globally sourced and chosen with the intention of introducing guests to new terroirs and styles.

Five tables are positioned throughout the room, all equally amazing, with a view into the open kitchen where Chef Diego Fernandez and Sous Chef Liam Byres, the son of Tim Byres, prepare and plate each of the courses.
Fauna is open Tuesday through Saturday from 6:30 p.m. to 9:00 p.m.
Shark Club Sports Bar & Grill to open in Plano: The Canadian restaurant, which is owned by Dallas Stars owner Tom Gaglardi will open this summer at 8451 Parkwood Blvd. There's poutine, nine flavors of chicken wings, tacos, nachos, and something called Adult Mac n' Cheese, which is not as risqué as it sounds. Or at all. It's got some bacon, jalapeños, panko, and spicy ketchup in it. What about this dish is considered "adult"? I don't know. I don't make the rules. They'll also have cocktails, wine, and 24 beers on tap.
Liberty Burger Keller Springs is offering brunch: The Addison location of Liberty Burger is adding brunch to the menu. Here, look:
Brunch is available Saturday and Sunday from 11 a.m. to 3 p.m.
Have a scoop? Send it to [email protected]