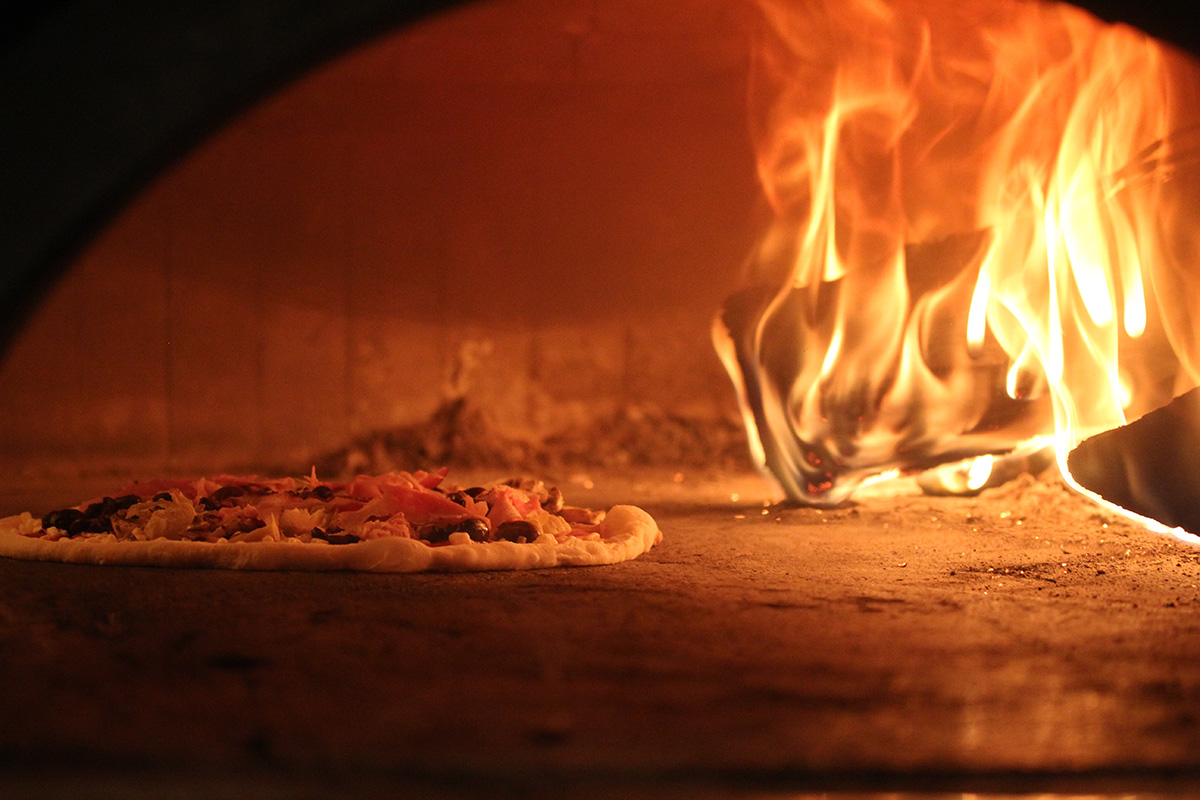 A Look at CiboDivino's Inaugural Wine Dinner
Ten courses influenced from Sicily.
CiboDivino Marketplace is predominately an Italian purveyor of wines, cheeses, spices and gourmet items located within Sylvan Thirty, a mixed-use development in West Dallas that sits diagonally across from Hotel Belmont.
Executive chef Daniele Puleofrom moved to the United States from Sicily at the age of 22, and accomplished his childhood dream of becoming a successful restaurateur. After owning a number of fruitful ventures in Dallas and Fort Worth including Daniele Osteria, Inzo Italian Kitchen, and Brix Pizza and Wine Bar, Puleo and his wife, Christina decided to focus exclusively on their latest venture which acts not only as a marketplace for local and international products, but also as a restaurant featuring freshly baked pizzas, sandwiches, and prepared foods.
CiboDivino recently began its "pairings" dinner series, which showcases Italian and Northern California wines, as well as local craft beer. Each event will take place on the last Wednesday of the month and will focus on vino from different viticultural regions, each thoughtfully paired with off-menu plates from a specific geographic locale. Chef Ryan Olmos will lead the Texas-centric craft beer dinners on the second Wednesday of each month. These gatherings will be more casual in nature but equally creative.
Last week, I was invited as a guest to CiboDivino's inaugural wine dinner which consisted of ten courses influenced from Sicily and an equal number of wines produced on the island. Originally anticipated to seat twenty-four, excess demand caused attendance to exceed sixty people. Daniele presented a number of hallmark Southern Italian dishes from the region, each with his own personal touch. Favorites included Linguine di Mare (sautéed calamari, white wine, cannellini and cherry tomatoes), Insalata di Arance (orange salad with fennel, olives, anchovies and red onion), Busiate alla Trapanese (twirled noodles with an almond pesto sauce), Sarde a Chiappa (whole sardine stuffed with pecorino, capers, parsley, laurel leaf, lemon and EVOO) and a traditional Caponata, which is a Sicilian ratatouille that is regularly enjoyed by Daniele and his family during return visits to Palermo.
After dinner concluded, I was treated to a tasting of the popular pizzas which fly out of the brick oven and into the hands of patrons for consumption on property or, quite popularly, for takeout. In contention for one of the best pies I've tasted in Dallas would be their "Capricciosa" consisting of artichokes, ham, mushrooms and black olives. Also noteworthy is the "Di Fica," a white pizza with mozzarella topped by figs, habanero honey and gorgonzola cheese. In addition to the delectable pizzas, guests may enjoy a series of freshly-prepared sandwiches, charcuterie boards, fresh salads, and smoked meats. I highly recommend inquiring about CiboDivino's in-house smoking program, which includes painstakingly prepared fish and meats including Northern King Salmon, various sausages utilizing beef from 44-Farms, and turkey that is smoked over fresh pecan wood sourced from the Puleo's backyard in Oak Cliff.
A major benefit of dining in-house is that you may purchase a bottle of wine on site at the retail price, and subsequently open it to accompany your meal (a huge cost-savings given the traditional three hundred percent mark-up in restaurants). This option includes Daniele's own label, known as "Puleo Chianti", which is priced at $15.99. There are also over a dozen local breweries represented including, but not limited to, Noble Rey, Deep Ellum, Martin House, Lakewood and Four Corners Brewery.
In addition to the aforementioned paired dinners, future events include cooking classes with Daniele, a three-part wine series hosted by Italian Wine Director, Alfonso Cevola, and a Fat Tuesday party that will feature a whole heritage hog prepared by chefs Puleo and Olmos. Click over to CiboDivino's calendar for more information.