North Texas lost millions of gallons of water during the historic winter storm that left communities across the state without power and water. While we are focused on the immediate recovery in the region, we must learn from this event to prepare for the next one. What can we do to safeguard our water infrastructure from the next disaster?
Preparing for the future starts today
Hundreds of water utilities reported system issues during the storm including those in North Texas. As a local resident, I am thankful to our water utilities' personnel. They left their families to work after hours and over the weekend during adverse weather to restore water service in a short time. I've spoken with local utility personnel who dealt with water service disruptions due to pipe bursts and watermain failures.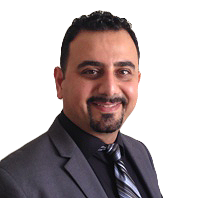 At the same time, they struggled to secure the necessary supplies of diesel fuel to run generators that provide power for critical water and wastewater facilities – and for much longer than anticipated due to extended power outages. Some of the water and wastewater facilities had difficulty accessing chemical supplies to run the facilities due to shutdowns and operational issues at the upstream supply chain. The treacherous road conditions also prevented essential workers from getting to their jobsites.
Here is the good news: we can help utilities factor extreme weather events like this into their existing emergency response and recovery plans today. By investing in planning and overall system resiliency and hardening, we can achieve cost efficiencies and effective responses in the future – from bolstering a water utility's local storage for diesel fuel ahead of weather events to updating policies and procedures to allow for more nimble response by utility workers. Even simple changes like allowing utility workers to take home utility service vehicles when storms are in the forecast can make a difference, providing them quicker access to jobsites to troubleshoot during a disaster.
The dramatic temperature swings wreaked havoc on vulnerable pipes in our water systems and resulted in widespread water shortages. We can work with our water utilities in North Texas to analyze the data from the pipe breaks to better understand the system performance during such a weather event. Data such as pipe age, material and soil type can be used to identify trends to help utilities identify the most urgent system improvements.
Learn from cold weather utilities and past disasters
Our record cold temperatures led to low water pressure in the system and massive pipe bursts, while extended and widespread power outages crippled the operations of many critical water and wastewater facilities. We must learn from utilities that operate in cold climates – like those in northeastern United States and Canada – to understand how they run effectively in prolonged extreme winter storms.
We can also learn from earlier similar disasters, including the 2003 blackout that led to mass power outages across the northeastern and midwestern U.S. to understand the root causes of the system failures and study actions taken in the years that followed to protect their infrastructure. Where have these utilities been most effective? Where have they continued to struggle?
Focus on funding for today and tomorrow
A state of emergency has been declared in Texas that will bring federal funding to support the response and recovery efforts. Utilities may be able to use FEMA funds to implement preparedness measures and systemwide improvements which could offer an opportunity for our North Texas utilities that provide excellent service to their customers while operating on tight annual budgets. The question is: while FEMA funding may help in the short term, is that enough? What level of investment is required to improve the resiliency of our water and wastewater systems in the long term?
Since we know resiliency is about more than just risk avoidance, we must employ smart and cost-effective strategies to prioritize improvements and optimize our infrastructure to make our communities more resilient, especially during times of challenge and crisis. While my family was fortunate to have power and water during this storm, and I am grateful to the utility personnel who made that possible, how will we fare in the next storm?
Rami Issa is the DFW Water Business Line Leader at AECOM.
D CEO Real Estate Newsletter
Get weekly updates on breaking commercial real estate news and relevant industry reports.