Baseball
Plus: can the Cowboys slow down Aaron Donald? And what insight will we get about the Stars' roster in their final preseason tune-up?
Hockey
Wyatt Johnston, Logan Stankoven, and Mavrik Bourque are Dallas' future. What about the present?
Hockey
The newly acquired defenseman could one day replace John Klingberg. How Pete DeBoer deploys him could say a lot about when.
Music
At long last, here's the truth (or its drunken facsimile) of what went down at Vinnie Paul's home after the Stars won the championship.
Hockey
Tom Gaglardi's recent comments about Jamie Benn and Tyler Seguin weren't inflammatory, but they focused on all the wrong things.
Hockey
The question isn't what they'll sign for or when. It's where Dallas goes next in a flat-cap world.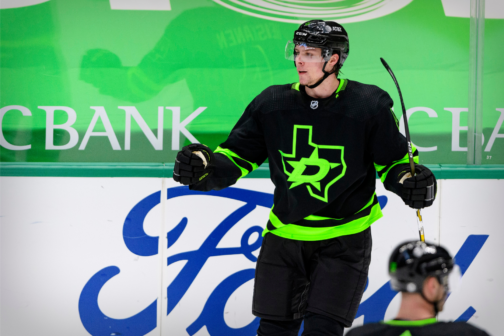 Hockey
The Stars' new head coach should bring the best out of the Finnish sensation. Will it be enough to carry the rest of Dallas' blueline?
Hockey
The heir to Sergei Zubov is now gone. Now the Stars will chase the heir to John Klingberg.
Hockey
Are they finished making moves? Is there more to come? Either way, here's what's on our minds.
Hockey
More than 3,500 hockey fans were asked to rate every NHL logo. Dallas won't be thrilled with the results.