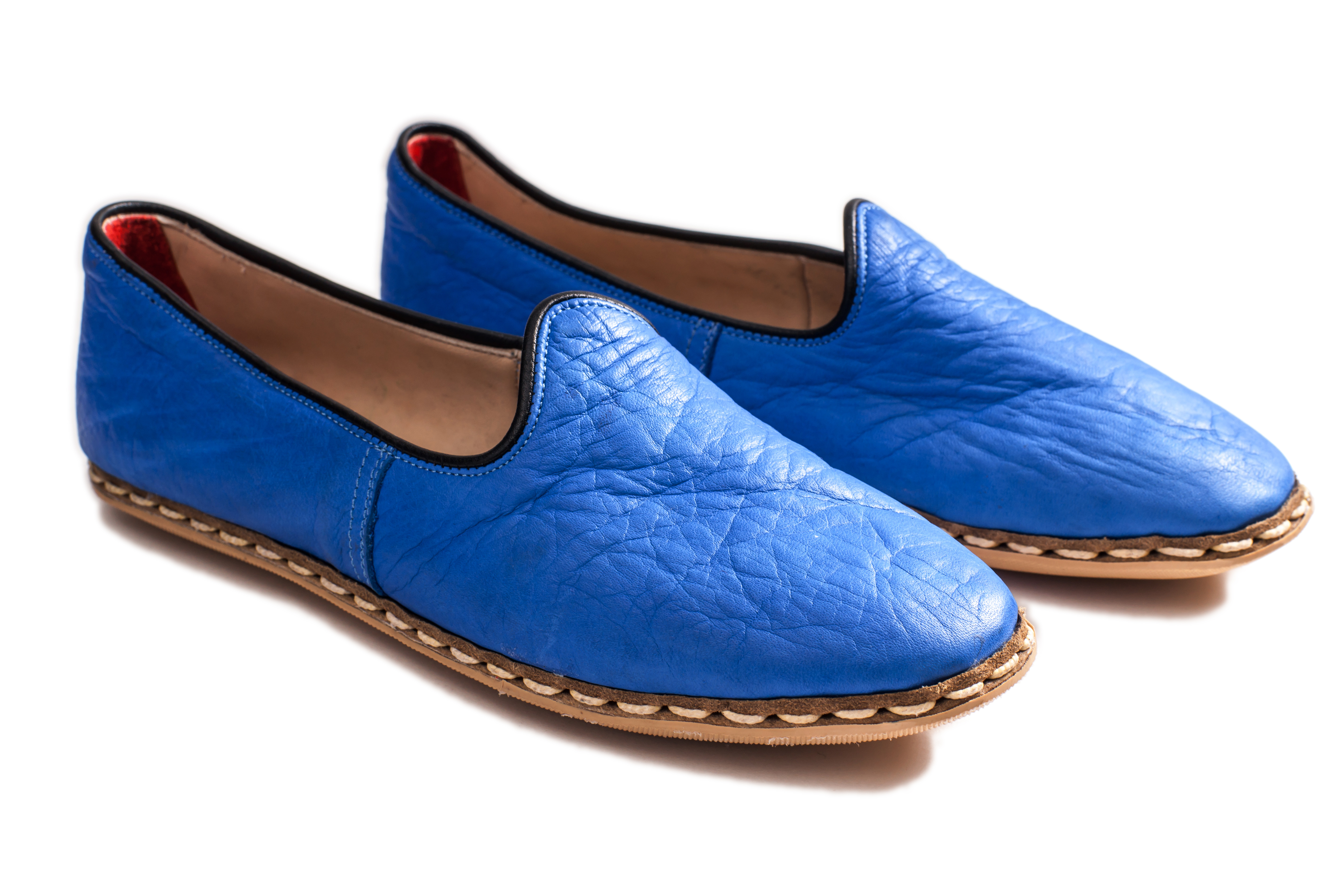 Greenhill Grad Creates Bespoke Shoe Brand
We bet you never expected you'd be obsessed with a pair of shoes from Gaziantep, Turkey.
Mickey Ashmore used to live in a world filled with a nine-to-five job at a hedge fund, computers, and financial planning. That was, until he was gifted with a pair of traditional Turkish shoes while working for Microsoft in Istanbul. "I put them on my feet and realized they were extremely comfortable," he says. "I wore them everywhere—to weddings, out at night, and while traveling. I literally didn't want to take them off."
Ashmore eventually moved back to the United States, still wearing his slip-on shoes. "After a while, I wanted a new pair, and some of my friends wanted pairs of their own," he says. "I was introduced to the shoemaker and his family, who have been making shoes for more than 300 years. After about 6 months of working with the him on the designs, Sabah was born."
Every pair of Sabahs is completely handmade and are typically made to order. "The idea is that there is a single string that holds the whole shoe together and there is nothing synthetic in the shoe," Ashmore says. "They won't smell, they mold to your feet, and they continue to look better and better."
What started out as Ashmore's passion project has evolved into his full time gig. He quit his job at a hedge fund and spends his days expanding the Sabah brand. But it's important to him to keep things "old school"—the shoes are only available through the Sabah website, and he isn't interested in doing any retail. This also helps keep the shoes priced at a reasonable $170.
"I have always liked design, and sell and market products, but this company has brought together those interests and my passion for traveling and the country of Turkey," he says. "I think the Sabah brand has been built on a great pair of shoes and the lifestyle around them."