From November 2022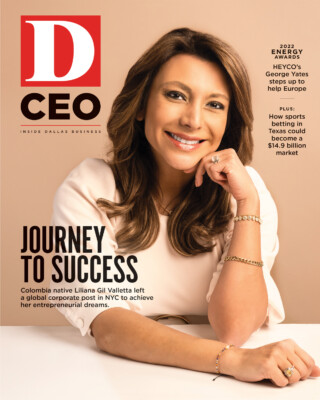 Most Dallasites have spent too much of their lives on Stemmons Highway (I-35 E), but not many know for whom it is named. Stemmons is a family that has dramatically impacted the development of the city. The land for the highway was donated by one of Dallas' foremost civic business and civic leaders, John Stemmons. But the highway is named for Leslie Stemmons, his father.
Leslie was born in Dallas and went to Southwestern University in Georgetown before attending law school in Chicago. After stints in the gravel mining business with Scott Miller, he and Miller formed a real estate and insurance business. In 1902, he married Elizabeth Story and had three children with her. She tragically died just eight years later, and Stemmons remarried Proctor Howell and had one son with her.
In 1908, the two developed the Stemmons family farm in Oak Cliff, which included East Kessler Park, Winnetka Heights, and areas around current Sunset High School. Streets such as Edgefield, Rosemont, and Montclair in Oak Cliff were all named for streets Stemmons had fallen in love with during law school in Winnetka, a suburb of Chicago. Stemmons was a major booster in the annexation of Oak Cliff into the City of Dallas.
A record Trinity River flood in 1908 put Stemmons on a path to tame the Trinity river. He served on the committee that decided to move the river channel one mile west and build a series of levees along. the straightened waterway. In 1925 the committee recommended that the Trinity Levee District reclaim more than 10,500 acres of land by limiting the flooding to 4,000 acres beween two levees. Over the next several years, thirteen miles of 30 foot levees were built.
In 1928, the city gave the group of former river bottomland owners a charter to develop the land, and Stemmons helped create the industrial district from the river bottoms on the north side of downtown. It is now the Design District, where he named many of the streets. The Stemmons family eventually donated much of their right-of-way when I-35 was build north of downtown. The highway now bears his name.
In addition to Leslie Street and Stemmons Freeway in Dallas, there is a Dallas ISD elementary school named for him in Oak Cliff.
Get the D CEO Newsletter
Stay up to speed on DFW's fast-moving business community with weekly news reports, interviews, and insights.
Author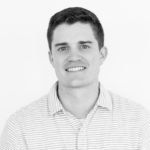 Will is the senior editor for D CEO magazine and the editor of D CEO Healthcare. He's written about healthcare…