From D CEO May 2021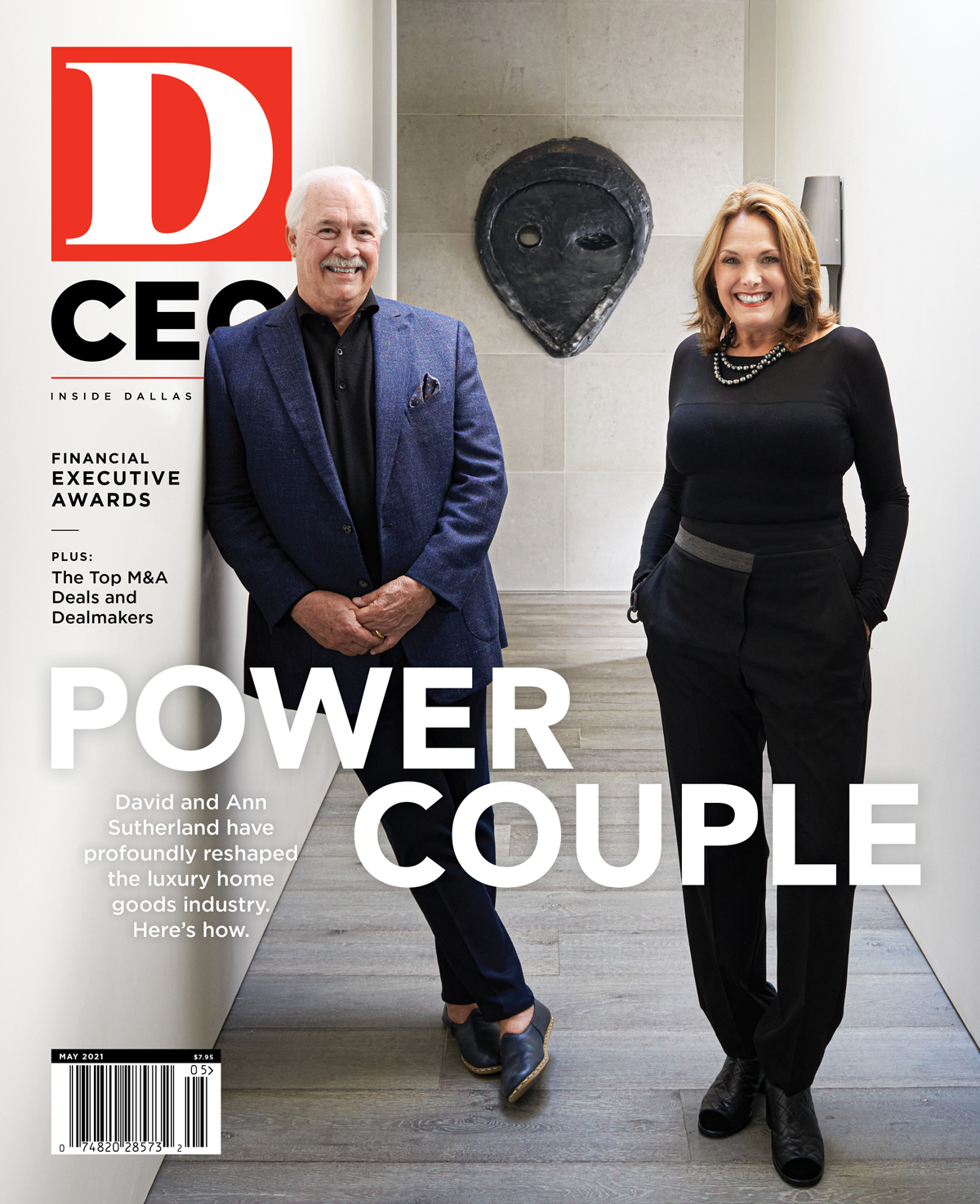 Subscribe
When Hurricane Erin hit eastern Florida in 1995, Brendan McGuire was a teenager living near Daytona Beach. As the storm hurled towards the coast, Brendan and two buddies were finishing their dinner shifts at a local restaurant. Instead of heading for the safety of home, the teens raced to the beach to check out the surf.
"We changed into board shorts and ran into the water with our bodyboards, screaming like maniacs," McGuire said. Low-hanging clouds reflected light from the hotels that lined the beach, illuminating the ocean just enough for the boys to see. "The waves were crashing violently. It was a battle to get out to where they were breaking." McGuire caught his first wave and rode it back to the shore, smacking his head into the sand and cutting his eye. "I was bleeding and rolling over, gasping for air. When I looked up, I saw my buddy, and we both said, 'That was awesome!' We high-fived then went back in."
Beholden to a strong undercurrent, the next time McGuire reached the shore, he was hundreds of yards down the beach. After a while, the two boys realized they couldn't see their other friend, but the thrill of the surf enticed them into riding a couple more waves before they started to look for their lost pal.
"When we found him, he said that he took in so much water, he had to tap out. He was like, 'I can't do this anymore,'" McGuire said.
As the boys headed back down the beach, a helicopter was flying towards them, shining a spotlight on the water. Soon enough, they noticed several people walking up and down the beach with flashlights. McGuire says he'll never forget the response he got when asked the search party what was going on.
"A man said, 'Three morons just ran into the coast about 45 minutes ago.' He watched as we all looked at each other; then he said, 'It was you!'" Flustered by the unexpected attention, McGuire shot back "It's okay. I'm a lifeguard."
Fleeing the spectacle they caused (there were also police surrounding the area), the boys high-tailed it back to their car, running over the police blockade cones on their way out.
"I don't know if we broke a law; I don't think we did. But it was quite a feat. We were really proud that we didn't die or get seriously injured. After that, we started adding things to our bucket list that we never did follow through on, like jumping off the Seven Mile Bridge in the Keys," McGuire said.
McGuire still enjoys bodysurfing today. "Surviving that experience was definitely a confidence booster. Even now, if I'm in the water, I'll find ways to challenge myself.
"What's neat about surfing is that you're at this point of harmony with nature. There's this adrenaline rush you get when you catch a wave. It requires physical exertion, but that's what makes the ride so rewarding when you achieve it. There is something kind of therapeutic about it for me—Dallas would be the most perfect city in the world if it had a beach nearby."
Get the D CEO Newsletter
Stay up to speed on DFW's fast-moving business community with weekly news reports, interviews, and insights.