Irving-based molecular science and technology company Caris Life Sciences has secured $400 million in capital funding from OrbiMed and Braidwell, bringing Caris' total funding to $1.7 billion since 2018. Founded in 2008, Caris is building a database of more than 450,000 tumor profiles and is working on a treatment to detect numerous cancer types through a simple blood test as well as personalized treatment methods based on a patient's molecular profile.
---
Children's Health CEO Christopher Durovich was recognized by the Texas Hospital Association as the recipient of the 2022 Earl M. Collier Award for Distinguished Health Care Administration. The award was presented at THA's 2023 Annual Conference and Expo and is the highest honor given by THA recognizing executives who have made outstanding contributions to the healthcare industry. Durovich has been the CEO for 20 years, helping Children's Growth to the eighth largest pediatric system in the country, serving 300,000 patient each year.
---
Specialty management services company U.S. Oral Surgery Management has announced Alisa Ulrey as the new chief operations officer. With more than 30 years of experience in healthcare and retail, she was most recently president and COO of the Center for Autism and Related Disorders, the nation's leading treatment provider for autism. She will oversee USOSM's daily operations, design and implement business strategies, set company goals for performance and growth, and more.
---
10 new senior-focused primary care centers are on the way to the Dallas-Fort Worth metroplex this year via CenterWell Senior Primary Care. The new facilities will be hiring more than 100 employees, including primary care physicians, nurse practitioners, and other medical and administrative positions. CenterWell's features include extended appointment times (up to 40 minutes or longer), chairs that convert to exam tables, wheelchair enabled weight scales, on-site pharmacies and labs, activity centers with education and socialization attached to some locations, and resources for transportation, financial assistance, and housing needs.
Get the D CEO Healthcare Newsletter
Stay informed with a detailed weekly report on DFW's evolving healthcare industry.
Author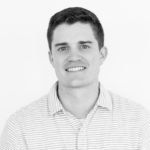 Will is the senior editor for D CEO magazine and the editor of D CEO Healthcare. He's written about healthcare…