Imagine prepping to bike from Los Angeles, California to Fairfield, Connecticut in just over 50 days. Now imagine you're prepping to take on those 3,400 mile in your seventies while living with multiple myeloma. It may not be easy to picture, but luckily, you can witness it live by following Grapevine resident Chuck Wakefield's cross-country journey online.
Wakefield is one of eighteen cyclists participating in The Multiple Myeloma Research Foundation's "Road to Victories event," which kicked off last Sunday September 3, and the only rider making the entire cross-country trip who is living with multiple myeloma. I was lucky enough to catch up with Wakefield the Friday before he hit the road, and just 30 minutes on the phone with him was enough to make me, a devout non-runner, want to sign up for a triathlon.
Wakefield's positivity and passion for life and fitness is contagious, so here, I jotted down a few of the Grapevine resident's most inspirational and fitspirational statements. Maybe we can do that triathlon together.
*The "Road to Victories" event (sponsored by Janssen Oncology) raises awareness for multiple myeloma research. Click here to support Chuck and donate to MMRF.
On preparing for the ride.
"It is a challenge. I'm 71-years-old, and I can't ride as well as I could 30 or even 10 years ago, but you just have to train. Everyone has it in them. You see old people doing cartwheels over their grandkids — you can do a lot of things that you don't know you can do.
On whether or not he's intimidated by the length of the ride.
"It's not a game or a race; it's just fun. You just do it."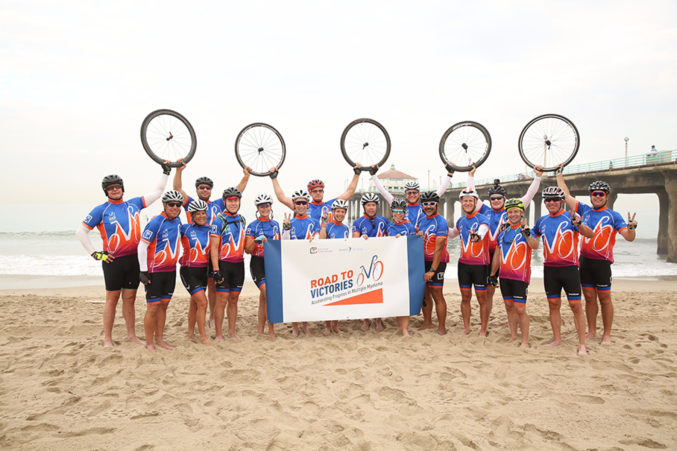 On how Dallas was a great place to train.
The seven-week journey includes 546 miles through the Mojave Desert, which can reach temperatures over 100 degrees, but Wakefield isn't too concerned. "If you prepare in the heat and humidity of Dallas, you can definitely handle hot and dry."
On being the only cross-country rider who is also a cancer patient.
"It's like when you're in the army [Wakefield was a military man for 21 years], everybody has the same mission and everyone knows why we're here. It's not just a lark, it's for support research. I'm the only patient who's going all the way across the county, and I feel like I've got all those other patients on my back."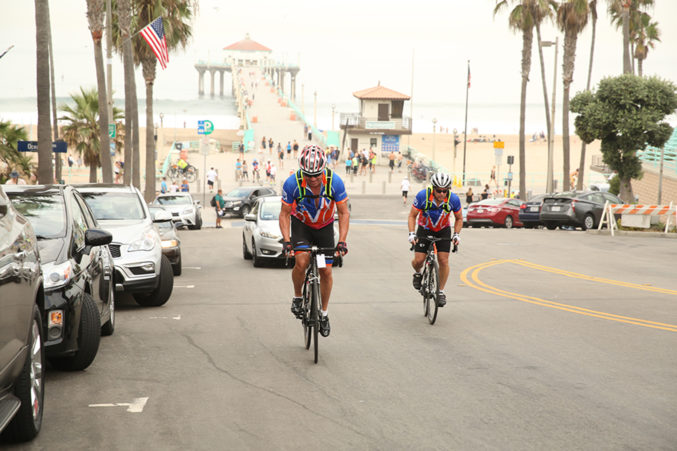 On how fitness has helped his experience with multiple myeloma.
"It's very important to stay in shape, eat properly, get up and do things. It's important to have an exercise program. We're all blessed to be given this body and in my mind you don't have a choice. It's your responsibility to take care of it."
His thoughts on MMRF's events.
"It's such a phenomenal foundation. 90 percent of what they get for donations from these events go straight into research. Donations aren't used to fund trips. MMRF doesn't work for companies. They just want hardcore research, and they're doing a phenomenal job to further cancer research all the way across the board.
I always tell people who are diagnosed with multiple myeloma that they picked the right cancer to have. This is the club you want to be in."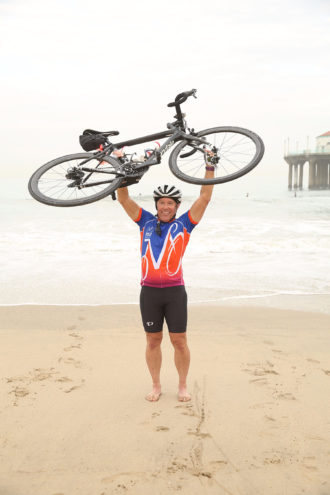 His advice to those diagnosed with multiple myeloma.
"I was a dentist, so when I speak to support groups, it's nice because I'm not just another doctor in a white coat — I'm one of them. When I see a room full of people with that 'why me?' face, I just want them to start thinking about they're going to do about it.
To fight it, you have to make lifestyle changes. We all make cancer cells every single day, but our body fights them off. But when you get it, how are you going to fight it? Quit reading the stuff on the web and do something about it."
When he's not climbing Mount Kilimanjaro or cycling across the country to support multiple myeloma research, he bikes with a team out of Grapevine and Colleyville called The Knuckleheads.
We just love that. There's really nothing else to say.
SaveSave
SaveSave
SaveSave
SaveSave
SaveSave
SaveSave
SaveSaveSaveSave
Get the AtHome Newsletter
Enjoy Dallas' best trends, hot properties, and tips from local designers to help you nest in style delivered weekly.