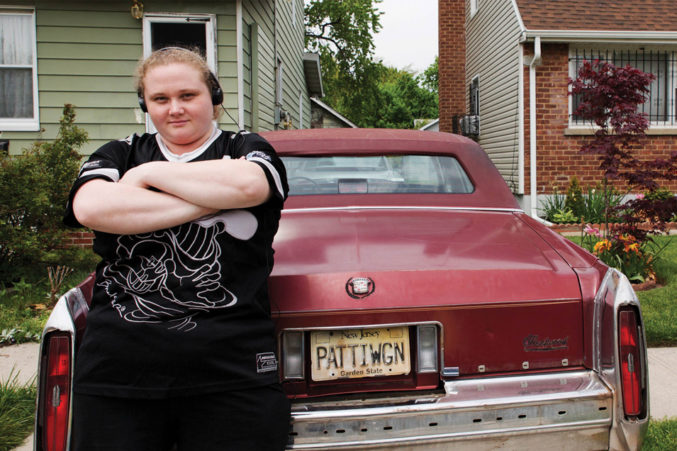 Your Guide to the Dallas International Film Festival
We pick 10 movies to see, including the heartfelt indie comedy Mustang Island and Patti Cake$, the story of a plus-size rapper shattering expectations.
The Dallas International Film Festival gets underway tonight at City Performance Hall with a screening of Bonnie and Clyde, as the festival this year pays tribute to the films of 1967. In the following dozen days, DIFF unrolls the red carpet for more than 150 films and a sprinkling of celebrities—expect Faye Dunaway at Bonnie and Clyde. That's not to mention the various panels and award ceremonies: The late Bill Paxton, a Texas native, will be honored, as will Richardson-raised director David Gordon Green (Pineapple Express) and actress Zoey Deutch.
But we're mostly here for the movies, of course. World premieres, foreign films, documentaries, shorts, repertory screenings. It's a lot to take in. Navigating such a dense schedule can be a challenge, although one of the joys of this kind of thing is taking a flyer on a movie you know next-to-nothing about.
Still, you shouldn't go in totally blind. To that end, we've put together a list of 10 films, screening this year, that we have already seen and can happily recommend. We'll have updates during the festival's run on other films that strike a chord with us, but consider this a start. You'll find most of the film festival action at the Angelika and the Magnolia, with other events scattered elsewhere around town. See you at the movies.
There's plenty of cross-cultural contemporary resonance in this black-and-white period piece from French director Francois Ozon (Swimming Pool) about a German widow (Paula Beer) whose soldier husband was recently killed in World War I. She strikes up a friendship with a French veteran (Pierre Niney) who visits her husband's grave despite the animosity between their countries, eventually learning of a mutual connection. From there, Ozon's screenplay — inspired by Ernst Lubitsch's 1932 drama Broken Lullaby — explores grief and deception through plentiful flashbacks and the ability of survivors to find common ground. Although the pace is slow, the well-acted film generates emotional investment through intimacy and broader insights. — Todd Jorgenson
7:30 p.m. Friday, April 7, Angelika 7
Noon Sunday, April 9, Angelika 7
Sam Elliott deserves a role like the lead in this sharply observed character study about aging and redemption. So it comes as no surprise that the veteran character actor is terrific in the title role, playing a washed-up actor struggling to find work who must make amends in his messy personal life after being diagnosed with a terminal illness. He reaches out to his estranged daughter (Krysten Ritter) to mend a longstanding rift, and finds companionship with a younger comedian (Laura Prepon) with issues of her own. The deliberately paced film treads familiar territory yet achieves a modest emotional resonance without settling for cheap sentimentality. — T.J.
8 p.m. Saturday, April 1, Dallas City Performance Hall
Even if it's set within a familiar coming-of-age framework, this crowd-pleasing story of a New Jersey teenager shattering stereotypes to pursue her dreams of hip-hop stardom finds an appealing rhythm. Patti (Danielle Macdonald) is an overweight white girl (three strikes in some rap circles) whose small circle of friends exemplifies the cultural melting pot in its setting. She takes out her insecurities on her vicious rhymes, eventually forming a band some her fellow social outcasts. More than a female companion piece to 8 Mile, the film stretches credibility but sidesteps clichés and manages broad appeal thanks to Macdonald's enthusiastic performance and a feisty underdog spirit. — T.J.
8:15 p.m. Sunday, April 9, Magnolia 5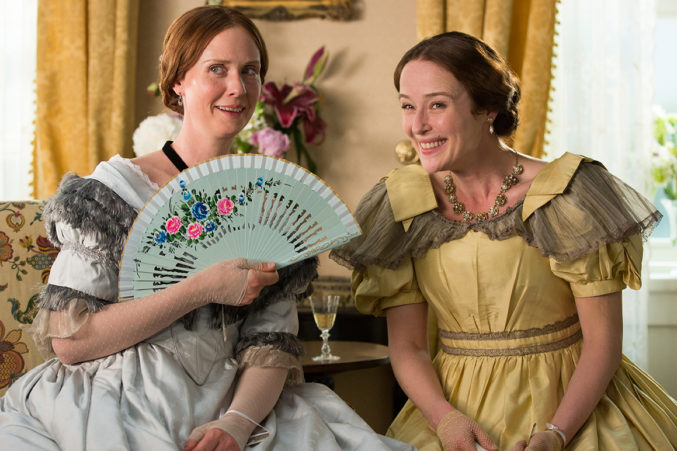 This handsomely mounted biopic of famed poet Emily Dickinson embraces the challenge of finding compassion and sympathy in a reclusive and pretentious true-life character. That's a credit to director Terence Davies (The House of Mirth) and to the performance of Cynthia Nixon as Dickinson, whose immense talent and outspoken views on religion and gender roles made her an American feminist icon, but whose inner turmoil caused a life of heartache and isolation. The mannered film is deliberately paced but rewards patience as it captures Dickinson's sardonic wit while chronicling her Deep South upbringing during the Civil War, and melancholy adulthood filled with physical and psychological turmoil. — T.J.
4 p.m. Tuesday, April 4, Angelika 4
2:45 p.m. Sunday, April 9, Magnolia 5
Golf aficionados tend to appreciate tradition more than most, yet this biopic of a Scottish father-son duo that helped shape the sport's early days doesn't require putting proficiency to be enjoyed. It takes place in the 1860s, when golf was gaining popularity in Britain, and specifically chronicles the volatile relationship between links champion Tom Morris (Peter Mullan) and his talented but headstrong son, Tommy (Jack Lowden). The film's insights into golf history are modest, and the screenplay is contrived in spots. Yet director Jason Connery (son of Sean) offers an affectionate and convincing period re-creation that supplements the fine performances. So the result scores a birdie. — T.J.
7:30 p.m. Friday, March 31, Angelika 6
11:30 a.m. Saturday, April 1, Angelika 7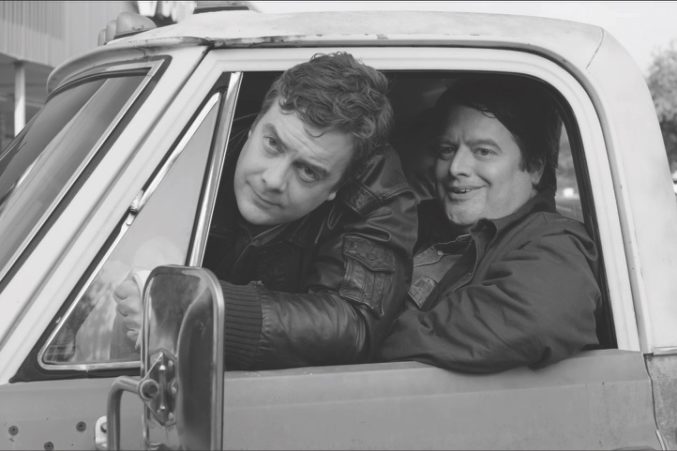 This feature debut from Austin filmmaker Craig Elrod takes its cues from idiosyncratic indies past, with plenty of early Jim Jarmusch in its black-and-white cinematography and meandering, unhurried spirit, and more than a little Wes Anderson in its deadpan comedy. To borrow one of the movie's better jokes about a club named Déjà Vu, you'll feel like you've been here before. But Mustang Island finds its own likable energy in a set of remarkably empathetic performances, most notably from Macon Blair (Blue Ruin, Green Room), here playing a jilted boyfriend bringing his two misfit friends along in pursuit of his ex, who has beat her post-breakup retreat to a Texas coastal town. (Galveston, where much of the film was shot, acts as a stand-in for the titular island.) There he finds something he didn't bargain for in the form of a waitress—played with genuine compassion by Blair's real life partner, Lee Eddy—just as wounded as he is. It's a quiet story that resonates for how simply and beautifully it's told. — Alex Macon
2:30 p.m. Saturday, April 1, Magnolia 1
9:45 p.m. Sunday, April 2, Magnolia 1
Some of DIFF's most compelling programming often comes in small packages, and this year should be no different. Bill's Records is a tender and surprisingly moving portrait of one of our city's most interesting characters, a man whose life revolves almost exclusively around his long-running record store and his labyrinthine collection of vinyl. Emma is a mournful look into a teenage girl's unusual medical condition, Pet Friendly an uncomfortably realistic narrative of the end of a relationship. The rest of this shorts lineup looks equally worthwhile. — A.M.
7 p.m. Friday, March 31, Angelika 7
5:15 p.m. Saturday, April 1, Angelika 6
Full disclosure: I have yet to actually see Bomb City, which dramatizes the story of Brian Deneke, a 19-year-old outsider killed in a punks-vs.-jocks fight in 1997 Amarillo. The incident, and the subsequent trial of the JV varsity player charged with murder, transfixed a city split by its cultural and class differences while generating outrage and interest around the world.  The real-life subject matter is undeniably powerful, and after speaking this week with the Dallas-based, Amarillo-raised filmmakers behind the project, it's clear the story is being approached with the respect and care it deserves. It's worth seeing for those reasons alone. — A.M.
7 p.m. Friday, March 31, Magnolia 5
5 p.m. Saturday, April 1, Magnolia 1
An important documentary about women surviving an unimaginably brutal situation in the Democratic Republic of Congo, a battle-ravaged country where rape and violence against women are often treated as incontrovertible facts of warfare. At the City of Joy, a safe shelter in the eastern part of the country run by a playwright and human rights activist, women tell their stories of horror and, in the process, perhaps find some hope. — A.M.
5 p.m. Saturday, April 1, Angelika 7
7:15 p.m. Sunday, April 2, Angelika 4
Some gorgeous shots of Iceland's stunning geography—truly a land made for myths—and a good-hearted story about a young friendship put to the test excuse this foreign feature's shortcomings, which include it being maybe 30 minutes too long. — A.M.
2:45 p.m. Saturday, April 1, Angelika 4
4 p.m. Thursday, April 6, Magnolia 5