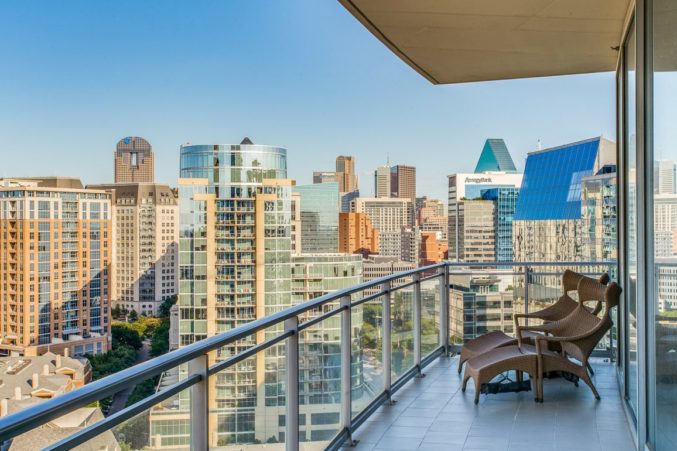 Three High-Rise Open Houses to Visit This Sunday
Three very different vibes. All super swanky.
Do you like to home ogle? Do you like driving by houses and thinking to yourself, "I've been in there before; the indoor pool was quite appealing." Do you actually need to find a new home? We've got you covered with several eligible (high-rise) dwellings across Dallas.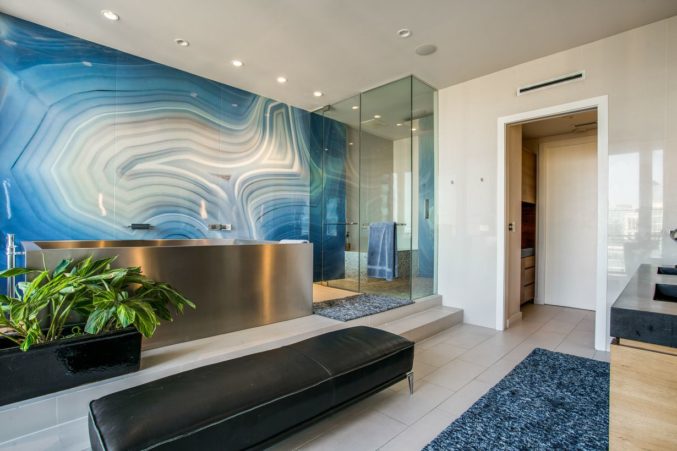 The Building: The Azure
The Price: $3,545,000
The Appeal: Sometimes, when you're overwhelmed with cool things to highlight about a listing, I find it's best to just zero in on one. In #1708, that one cool thing is the master bathroom. Words can't really do it justice, but there is a six-person (!!) stainless steel bath tub, a six-jet shower, and some sort of massive marble slab if that helps paint a picture.
The Building: LaTour
The Price: $1,240,000
The Appeal: Are you watching Dirty John on Bravo? If you are, then you'll totally understand what I mean when I say this LaTour condo would be totally Debra-approved. If you don't, I Google-searched an image of her Newport Beach penthouse for reference and couldn't find one, so I'm sorry. But all you really need to know is that this beautifully renovated Uptown condo is bright, luxe, and breezy, and that Connie Britton would look really good drinking a smoothie in it.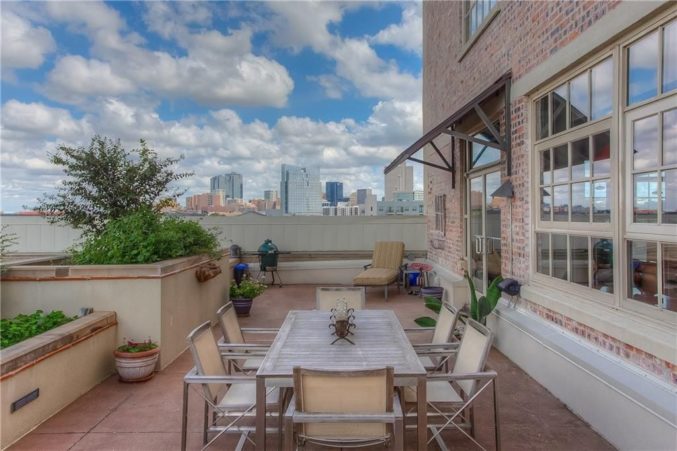 The Building: Montgomery Plaza
The Price: $1,220,000
The Appeal: I'll be frank; there are a few things in this unit I'm not crazy about. There's a whole lot of heavy wood and one of those wavy light fixtures I think may have been big in the '90s. But all those easily updated features can be forgiven thanks to the insane skyline views of Fort Worth from the private rooftop terrace.