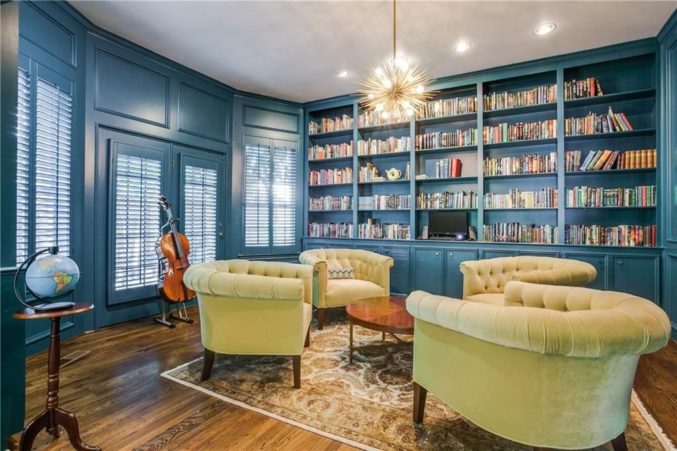 Open Houses to Hit This Weekend
Journey to the Disney Streets, or make a pit stop along the Katy Trail.
Do you like to home ogle? Do you like driving by houses and thinking to yourself, "I've been in there before; the indoor pool was quite appealing." Do you actually need to find a new home? We've got you covered with several eligible dwellings across Dallas.
The Neighborhood: Russwood Acres
The Price: $1,379,000
The Appeal: It's the perfect excuse to pay a visit to Dallas' charming Disney Streets, plus the Kohler VibrAcoustic® tub in the master bath is a wish your heart makes.
The Neighborhood: Highland Park
The Price: $1,749,000
The Appeal: A 1920s Tudor is always a pleasant find in Dallas, but this '20s Tudor is impeccable, has a killer stair railing, and is just, like, really pretty.
The Neighborhood: Oak Lawn
The Price: $1,975,000
The Appeal: If you've ever walked on the Katy Trail, you've probably passed this cool contemporary home (and several others like it). Make a pit stop right around Fitzhugh for a little clean-lined inspiration. 
Midway Hollow Open Home Tour | Sunday, 2-4pm
Maybe one open house simply isn't enough for you. Perhaps you need to lay eyes and physically be inside as many open houses as possible in the span of two hours. If this sounds like you, and if you happen to enjoy the increasingly popular Midway Hollow neighborhood, you're in luck. From modern to transitional, the homes below are opening their doors this Sunday afternoon. Here's a little map for you.
9663 Lakemont
9617 Lakemont
4036 Glenridge
4171 Brunswick
9902 Lakemont
3939 Cortez
9948 Lakemont
3922 Rochelle
4004 Lomita