Garland has approved a deal with
Future Foam, Inc.
to renovate and begin operations at 3000 W. Kingsley. Future Foam will spend $3 million renovating the 341,840 square feet facility and reactivate rail service to the facility with this project.
The building has remained vacant since 2015 when APEX Tool Group consolidated its operations from their Garland site into their South Carolina facility, resulting in the loss of 261 jobs.
Nearly $3 million will be invested in renovating the existing facility on the 19.69-acre site. An additional $6 million will be added to the City's tax rolls from the transfer of operations and from additional machinery and equipment added through the expansion. Initial operations will create 104 full-time positions with plans for further expansion in the coming years.
INDUSTRIAL
Richelieu America
renewed 70,000 square feet at 9225-9249 King James Drive, in Dallas. Jason Moser with Stream Realty Partners represented the landlord, King James Properties, LLC.
Gold 3 PL
leased 59,440 square feet at Prologis Stemmons 1 in Dallas. Ryan Boozer and Lena Pierce with Stream Realty Partners represented the tenant.
Fort Worth Railroad Salvage
sold a 256-acre single-family development in Haslet to Tara Mana for an undisclosed amount. Pat McDowell of JLL represented the seller.
Dahill Office Technology Corporation
renewed its 40,000 square foot lease at 820 Sandy Lake Road in Coppell. Agents Andrew Gilbert and Keaton Brice with Holt Lunsford Commercial represented the landlord Coppell Trade Center, L.P. Thomas Mcgovern with JLL represented the tenant.
OFFICE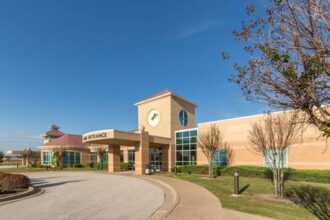 5900 Altamesa Blvd.
, a 43,397-square-foot medical property located in Fort Worth, has sold. Transwestern's Bill Behr and Jim Sager listed the property on behalf of the seller, USMD Hospital at Fort Worth. The Purchaser was 5900 Altamesa Blvd Partners, LP., a joint venture between Texas Orthopaedic Associates Fort Worth, PLLC, and Vaquero Ventures.
Communitymed Urgent Care System
 signed a new 12,410 square foot lease at 5200 Tennyson in Plano. Transwestern's Justin Miller and Kim Brooks represented the landlord, KBS.
University Office Park
, a 6,458 square foot office property in Richardson, has been sold. Joseph Jaques and Garrett Wolfe with Marcus & Millichap represented the seller and buyer.
Leggett & Platt signed a new 5,940 square foot lease with Nance Holdings, LLC at 720 Whitley Rd. in Keller. Transwestern's Whit Kelly facilitated the transaction.
Lockton Companies (Lockton)
, the world's largest independent insurance brokerage, has signed a lease for 5,000 square feet at Frost Tower Fort Worth, downtown Fort Worth's only Class AA office tower. Stream Realty Partners' Cullen Donohue, Seth Koschak, and Chris Doggett represented Anthracite Realty Partners (Anthracite). Matt Carthey with Holt Lunsford Commercial represented Lockton.
Don & Mary Management Group
renewed its lease of 2,510 square feet at Overton Centre in Fort Worth. Matt Carthey and Jake Neal with Holt Lunsford Commercial represented the landlord, FLDR/TLC Overton Centre.
GuruFocus
has signed a 2,300 square foot lease in CityView Corporate Center. James Engels and Dan Pond of Holt Lunsford Commercial represented the Landlord.
PERMITS
Trammell Crow Residential has plans for a 384-unit apartment complex on Ross Avenue. Construction on the nearly $60 million
Alexan Cathedral Apartments
will begin in late September and complete by the end of January 2023. The building sits on 4.54 acres at 5109 Ross Ave. JHP Architecture is leading the design.
A new apartment complex called 
Westmoreland Station
is planned at the intersection of S. Westmoreland Road and Handsboro Ave. in Dallas. The complex will include 248 units and a co-working station. Generation Housing Development is the listed owner, and HEDK Architects will lead construction, which is slated to begin this September.
A 318,260-square-foot industrial facility is planned for
2610 Weir Street
in Dallas. Construction on the nearly $10 million project will begin mid-October with a scheduled completion date of May 2022. GSR Andrade Architects will lead desing.
A permit has been filed to build 
Alto Park Cities
, a 40-unit apartment building at 5801 Grassmere Lane in Dallas. Construction on the $15 million project will begin in August and complete by January 2023. SHM Architects is leading the design.
Freedom Flex
has filed a permit to build a 53,102 square foot spec space at Corporate Central in McKinney's Craig Ranch. Bluestone Partners will lead the design.
[img-credit align="alignnone" id=" 850329″ width="677″]
[/img-credit]
Children's Advocacy Center of Collin County
has plans for a 38,728 square foot office at 1701 Heritage Drive in McKinney. Construction on the $7.9 million build will start construction in July and be completed by May 2022. Alliance Architects is leading the design.
RETAIL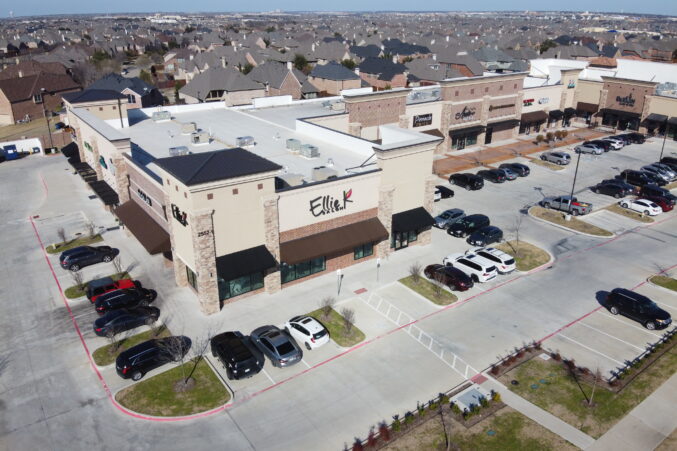 Shops at Stonebrook, a 30,697 square foot center in Frisco, has sold. The SHOP Companies Investment Sales team worked on the sale.
Shops on Custer in McKinney has sold. The 100 percent occupied seven-tenant strip is located at the intersection of Virginia Pkwy and Custer Road. Jason Vitorino of STRIVE represented the seller, a local developer, and Hudson Lambert of STRIVE, who secured a Texas investor.
Prestonwood Place
has leased retail space to four tenants: Massage Heights (June 2021), Warby Parker (June 2021), La La Land (Summer 2021), and The Biscuit Bar (Winter 2021). Earlier this year, Mendocino Farms and Catapult Health also joined the retail center located at the corner of Beltline and Montfort in Addison.
An undisclosed buyer has purchased a 67-year leasehold interest in a 0.85-acre site with a 3,600 square foot building occupied by
Raising Cane's
located at 320 South Plano Road in Richardson. Martin Turner and Jeff Fralick of RESOLUT RE represented the seller. Michael Dabney of Cielo RE represented the buyer.
Café Amore
renewed 3,271 square feet at Prestonwood in Dallas. Kat Morrison represented the landlord, Hartman Income REIT.
Pho Duc Vietnamese Restaurant
leased 2,573 square feet at Lake Prairie Towne Crossing in Grand Prairie. David Levinson and Rachel Woodman with The Retail Connection represented the landlord, Kimco Lake Prairie. Michelle Lee of Quine and Associates represented the tenant.
Inspire Chiropractic
 has leased 1,800 square feet at Preston Valley shopping center, 12817 Preston Road. Emilie Gioia and Korey Silverman with Weitzman represented the landlord. Jeffrey Hallberg with Lee & Associates represented the tenant.
Mac PC Rescue
leased 1,037 square feet at Cross Timbers Village in Flower Mound. David Levinson with The Retail Connection represented the landlord, Knollwood Cross Timbers.
Get the D CEO Real Estate Newsletter
Get weekly updates on breaking commercial real estate news and relevant industry reports.