CRE Opinion: Is Another Housing Bubble Building?
With more than 100,000 multifamily units coming online since 2010, it's easy to get a little nervous about overbuilding.
Developers have delivered over 100,000 multifamily units In Dallas-Fort Worth since 2010—more than any other metro in the country—and they're getting built everywhere from Uptown to Frisco to Las Colinas. Rents are rising quickly, and home values continue to skyrocket, too. So is another housing bubble building?
Not so fast! Explosive single-family price growth and strong multifamily rent growth are more about an underreported market factor—too little housing—and less the result of rampant speculation or the lax lending environment seen in last cycle's single-family housing bubble. According to analysis of U.S. Census Bureau, National Association of Home Builders, and CoStar data, DFW has added about 50,000 more households than housing units since 2010.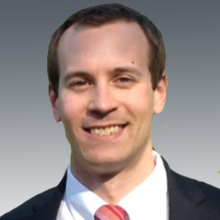 But how can there be a lack of supply when all you seem to hear about is record multifamily supply in Dallas-Fort Worth? This construction has been more than justified due to strong demand driven by the more than 750,000 jobs created here since 2010. Furthermore, single-family construction is hovering around the 30,000 units per year mark, well below the last cycle's norm where we were adding 50,000-plus new homes (amid good, but not great, job growth).
While multifamily real estate is performing well as a whole, different subsets of the sector paint a different picture. For example, a common refrain is that Class B and C apartments are greatly outperforming Class A. This is largely true, with rent growth in Class B and C coming in at roughly 4 percent and 5 percent, respectively, in 2017 compared to the metro average of about 2.5 percent. The strength of B and C is directly related to the explosive growth of the industrial sector in DFW—warehouse workers have to live somewhere, too.
It's also important to separate the brand new buildings, or "Class A+" apartments built since 2010 from those built in previous cycles. These highly amenitized assets are prevalent not just in Uptown, Knox-Henderson, and the Ross Avenue corridor, but in suburban locales like Las Colinas, Plano, and Frisco as well.
In aggregate, asking rents on stabilized properties built since 2010 were flat last year, while older Class A buildings saw rent growth only slightly below the metro average. Furthermore, concessions in older Class A are essentially nonexistent, while they average roughly two weeks of free rent on new Class A+ properties and one month free for Class A+ still in lease-up. It's difficult to raise rents when brand new buildings are delivering right next door to your formerly brand new building.
With rent growth slowing, vacancies rising, and even more supply on the way it's likely that we've already reached a turning point in the multifamily market. However, if the metroplex continues to add jobs at a roughly 100,000 per year pace and single-family construction remains below previous highs, expect a soft landing for the sector as Dallas-Fort Worth continues to extend one of the longest business cycle expansions on record.
David Kahn is CoStar Group's Senior Market Analyst covering Dallas-Fort Worth.