The 2023-24 Dallas Stars will be an old hockey team. 
As of this week, the Stars' average age is 28.8, tied for third-highest in the NHL with the New York Islanders behind the Washington Capitals (29.3) and the Pittsburgh Penguins (30.2). That also makes the Stars the oldest team in the Western Conference, according to CapFriendly. 
So as we approach the start of NHL training camp, you should prepare for this coming season to be the end of an era in Dallas. Just not the end of the era. 
Because while they have similar age demographics, the Stars aren't like the Penguins and Capitals. Washington has become something of a vector for Alexander Ovechkin to chase the NHL's all-time goal-scoring record. The Penguins, meanwhile, are trying to squeeze whatever's left out of the Sidney Crosby and Evgeni Malkin era, most notably by going all-in to acquire 33-year-old three-time Norris winner Erik Karlsson. Sooner rather than later, the aging standard bearers will retire, and all hell will break loose for two of hockey's staple franchises over the past 20 years.
Don't expect something similar to occur in Dallas. 
A key part of Stars general manager Jim Nill's philosophy on roster management has been merging timelines, and a sliding salary cap structure that fits the sunrise and sunset of each. Jamie Benn and Tyler Seguin's time isn't over just yet, but the end is in sight: they were eclipsed on the marquee by the 2017 NHL Draft class of Miro Heiskanen, Jake Oettinger, and Jason Robertson some time ago. And while Heiskanen, Oettinger, and Robertson are each only 24, the Stars have already got a succession plan in place, headlined by Wyatt Johnston and Logan Stankoven. 
There are ebbs and flows for every NHL franchise. There is a ton of luck involved, too: where would this team be without the 2017 draft lottery luck that brought Heiskanen to Dallas? But the Stars are one of the few teams in the NHL you could confidently count on to compete both this season and five years from now. 
It's why the Stars have consistently been re-upping Nill's contract, and did so again this offseason. Dallas' four playoff appearances in the past five seasons is the most successful run this city has seen since the NHL implemented a salary cap in 2005. 
But that balance doesn't work without pushing out certain players in the process. And while Nill has occasionally demonstrated too much loyalty to veterans, he's also been willing to remove pieces to make everything align better. Letting John Klingberg walk in free agency, trading Jason Dickinson to the Vancouver Canucks, finally punting on Denis Gurianov, and allowing Jamie Oleksiak sign with the Seattle Kraken were all part of this ethos. Nill looks at the Stars as a long-term organization, not a one-season roster. 
Given that, the 2023-24 season feels like a final stand for a good portion of the Stars aging roster. Whether it's their last season in Dallas, or their last of true relevance, it's going to be impossible for Nill not to start shuffling things to the new era before the 2024-25 season. 
Most notably, Benn could be in the penultimate chapter of his Stars career. Yes, he's signed through the 2024-25 season, and he enjoyed his "Bennasaince" season last season. But another 70-point season feels improbable. At some point it will be time to pass along the captain's C, perhaps to Robertson. 
Elsewhere, Esa Lindell is 29, still has two years remaining on his deal, and is closing in on a slide down the depth chart (which could do wonders for Dallas' offense). Thomas Harley proved in the 2023 playoffs he was already the Stars' second-best defender. Lindell, once a piece that others GMs envied, would now be difficult to trade with his massive contract. 
The same goes for Radek Faksa, also 29 and with two years remaining on his contract. Faksa was a favorite of prior coaching staffs: he played the most important late-game situations and got paid well because of it. But he has less of a defined role in Pete DeBoer's system, and cap-based decisions could ship Faksa out of town sooner rather than later. 
Craig Smith and Matt Duchene, while new to Dallas, are thirtysomething stopgap players. It's no accident that both are signed to one-year deals—they're around to play high-level minutes and buy time for prospects like Stankoven and Mavrik Bourque to come of age and someday do the same. 
Even the ageless Joe Pavelski, now 39, is on borrowed time. He's the second-oldest player in the NHL entering this season, and someday Robertson and Roope Hintz will need a new linemate. Father Time, even when pushed back and run ragged, always gets his man. 
And that's why the Stars have committed hard to the sliding and merging eras with Nill. "An end of an era" is going to spell disaster for some teams. For the Stars, it's simply the prelude to the next one. 
Get the ItList Newsletter
Be the first to know about Dallas' best events, contests, giveaways, and happenings each month.
Author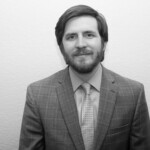 Sean Shapiro covers the Stars for StrongSide. He is a national NHL reporter and writer who previously covered the Dallas…