Within the Dallas Stars brain trust, there's been an informal plan in place for Wyatt Johnston since the spring.
This was around when Johnston had been named MVP of the Ontario Hockey League and finished as the Canadian Hockey League's top scorer across all the circuits for the 2021-22 season. Even before Peter DeBoer was appointed as Dallas' new head coach, Johnston's name was already being penciled into lineup charts at the Stars' offices in Frisco.
But you can't announce strategies like this to the public. The Stars have learned from experience what can go wrong when you anoint a teenager as an NHL regular too early, how the combination of pressure and expectation—from both the player and the organization—can crack a prospect before he ever reaches his full potential. That's why Val Nischuskin never fulfilled his potential in Dallas. It's also why general manager Jim Nill blocked then-head coach Jim Montgomery from having Thomas Harley on the opening-night roster in 2019. The defenseman needed more seasoning, and Nill wasn't willing to risk his long-term future.
So the Stars tried something different with Johnston, partially because they were able to. They kept their mouths shut, downplayed everything, and did everything they could to organically create an atmosphere where he would have to earn his spot on the NHL roster. 
They've maintained that façade through the first seven games of the NHL season, choosing words carefully about whether or not Johnston is here to stay. Behind the scenes? They're beaming as the teenager puts pucks into the net and plays a reliable all-around game on the third line. 
Hockey's development model is weird, especially for fans that don't follow it closely. It's not cut and dried like the NFL, where first-round picks play in the league right away. It's a series of different development paths, and where you came from determines which rules apply to you. 
As a draft pick from the Canadian Hockey League, Johnston is not eligible to play full-time in the American Hockey League this season. Because of an agreement between the NHL and the CHL, any teenager drafted from that league either has to play in the NHL or return to junior hockey before they are 20 years old.
Teams only get a small window to make that decision without consequence. If a teenage player appears in nine NHL games or less, his contract slides, giving the team another year of full control before he's eligible for restricted free agency and, with it, a hefty pay raise. If the player appears in 10 or more, a contract year is "burned" even if he is later returned to junior hockey. 
Johnston has appeared in all seven of Dallas' games thus far. Presuming DeBoer doesn't scratch him, he'll hit the nine-game mark on Saturday against the New York Rangers. Barring any unlikely lineup shenanigans, the organization effectively has the rest of the week to decide whether or not Johnston's potential contributions as a 19-year-old merit one less season of having a potential franchise player on a bargain-basemen entry-level contract.
And if that strikes you as far too little time to make a decision with millions of dollars plus an unknown number of wins at stake, just know you're in good company.
"For the players you need to make a real decision on, nine games aren't enough," a former NHL general manager told D Magazine this week. "Either way, it's a gamble."
NHL general managers are notoriously risk-averse, which means that more often than not, when push comes to shove, the player goes back down. 
"I've never seen it as a bad thing to send a player back to junior," the former GM continued. "I don't think anyone has ever been hurt by waiting a year and returning to junior. But the list of players that have been rushed and played in the NHL too early, have been crushed by the game and never pan out—it's a long, sad list."
You might expect Stars general manager Jim Nill to fall in the camp that says sending a player back down is not a big deal, given his track record of patience. Johnston, however, has turned out to be a different case for Nill and the Stars. 
While Harley needed, and still needs, refining at the lower levels, the Stars feel Johnston's development would be hindered by returning to the CHL. After all, he just dominated the league by scoring 128 points in 64 games as an 18-year-old. The phrase "man among boys" gets used too often in sports, but in this case, it actually applies. 
So Dallas instead devised a plan to put the boy among men in the NHL—in every facet of life. At the rink, Johnston is the youngest player on the team, learning from seasoned NHL professionals. Away from it, he lives in the guest room at 38-year-old Joe Pavelski's house. 
Pavelski and his family knew they were part of the development plan for the prospect. If Johnston returns to Windsor, he'd go back to a billet family that would be cooking and cleaning for him. In the Pavelski house, it's a work-study program that goes beyond the Stars facility. Pavelski is teaching Johnston how to cook. He's teaching him how an NHLer lives: how they manage rest and recovery, how to be a "professional" in all aspects of a game.
Perhaps that has helped Johnston outperform the Stars' initial expectations. They hoped he would be a viable part of the NHL lineup. They didn't anticipate he'd be one of the key cogs on the second power-play unit or flash such consistency through seven games. 
There haven't been any setbacks. In fact, on nights the Stars have struggled, like the back-to-back this week against the Boston Bruins and Ottawa Senators, Johnston was one of the bright spots, including a goal that caused one NHL scout to note to D Magazine, "That's an NHL finish, not a junior hockey player."
Still, the Stars are planning and expecting Johnston to hit the proverbial rookie wall at some point, whether in 25 games or 40 or 60. That wall will likely come mentally and physically. Johnston is still a teenager playing against men, and it will suck.
At that moment, the Stars' decision-makers will be questioned. So will Johnston's NHL place. Don't be surprised to hear some hemming and hawing from the fans and media. But that wall, according to the plan, is going to be worth it. The learning experience from living with Pavelski is going to outweigh the negatives, and Pavelski will likely be a confidant to help ease Johnston through any struggles.
The Stars also have contingency plans to build Johnston up should the NHL rip him down. If Johnston isn't regularly playing NHL minutes in December, he'll likely go to the IIHF World Junior Championships. If it happens later in the season, the Stars could use an AHL conditioning stint without removing him from the NHL roster. And if everything falls apart, he could even still return to the CHL later in the season, similar to what Leon Draisitl did with the Edmonton Oilers in 2014-15. The 2020 NHL MVP ended up turning out OK. 
All of which is to say, expect Johnston to stay up past the nine-game mark. But is that really the best course of action? I reached out this week to NHL scouts from other organizations to get their feeling on what the Stars are doing with Johnston and the plan. While some led with caution, most felt Johnston was the right player on the right path to playing in the NHL this season.
"My thing is always going to be what role are they playing," an Eastern Conference scout said. "If they are playing on the power play or penalty kill, and in the lineup regularly, that's an easy decision. If you think they are going to be a candidate for those roles all season, if they come off from time to time, keep them."
"I think the NHL practice time for a guy like that, it's actually more valuable than running all over the OHL or the WHL or the Q(MJHL)," a Western Conference scout added. "The fact he's performing in games already, not just using practice as a benefit—to me, it makes sense he'll be in Dallas all season."
That these stories, conversations, and debates are surfacing now in Stars media, right before Johnston plays his ninth NHL game, is a testament to how well the organization kept its intentions under wraps. Johnston wasn't put on a pedestal; he was allowed to organically "earn it," and the Stars have the safety net ready, if needed, in the form of Pavelski's tutelage.
But when you consider how Johnston has broken the expected learning curve through seven games, it feels like the Stars are playing with house money. Because things aren't just going according to their informal plan thus far. They're going even better.
Get the ItList Newsletter
Be the first to know about Dallas' best events, contests, giveaways, and happenings each month.
Author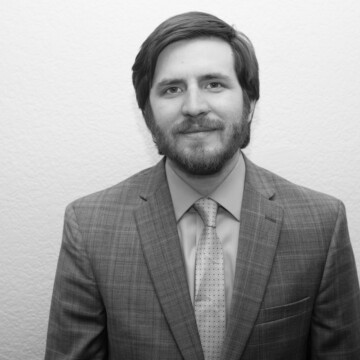 Sean Shapiro covers the Stars for StrongSide. He is a national NHL reporter and writer who previously covered the Dallas…