To truly understand Jim Nill, you must understand patience, and how much that ethos defines his demeanor as the Dallas Stars' general manager.
Nill is an old scout who believes in a larger sample size. He doesn't rush into anything. When a plan doesn't pan out, he doesn't panic. Instead, he simply moves on to a predetermined Plan B, or he circles back later.
I've ridden the elevator from the press box to the event level with Nill on hundreds of occasions during my journalism career. Big wins, bad losses, even in the postseason: his demeanor is the same every single time. He stares forward, politely greets the elevator operator, and wishes everyone a good night as he and the assistant GMs, some of whom are a bit more animated, head toward the Stars' locker room to meet with the head coach.
Every. Single. Time.
Which is to say that the man is consistent, and that especially goes for his patience. Of course, patience can be both a virtue and a source of frustration if you are a Stars fan.
There are times when trades have developed because of patience. Both the deal for Ben Bishop and the recent acquisition of Nils Lundvist were initially discussed nearly a year in advance before Nill eventually circled back and pulled the trigger.
But that approach can also turn around and bite him: by waiting and trying to be patient with John Klingberg's contract, Nill may have made a mistake in letting a franchise defenseman walk for nothing in free agency. Nill will be judged for that decision based on the Stars' success this season and how Klingberg performs with the Anaheim Ducks.
Nill employed extreme patience when it came to Jason Robertson's contract. The restricted free agent, who scored 41 goals last season, signed a team-friendly four-year, $7.75 million deal Wednesday night. Nill politely waited out a financial staring contest with Robertson's agent, Pat Brisson, and won.
And in his position, patience is a remarkable thing when you consider the man signing the checks, Tom Gaglardi, is notoriously impatient. Gaglardi is a man of action: he can rush into things, and that aggression can slip into the public sphere whenever the Stars' owner is in front of a microphone or interviewed on the record. A line Nill likes to use with reporters—that also gets repeated internally—is his job is to care about the future of the Stars franchise tomorrow, next season, and five years from now. While Gaglardi can be brash, that mantra and the owner's handlers (including former Stars CEO Jim Lites) often win out, and Gaglardi assents to the general manager's more methodical approach.
That's important context as Dallas heads into this season.
Stars hockey is undergoing a changing of the guard on multiple fronts: behind the bench, on the blueline, in net, throughout the forward lines, and, soon enough, in the GM's chair, too, whenever Nill and the organization appoint his successor. But while that may seem dramatic at first glance, it isn't if you look at the path to this roster's construction.
One year ago, Jake Oettinger was on the outskirts of Dallas' goalie battle. The organization preached patience: instead of letting Oettinger sink or swim, like the Philadelphia Flyers did with Carter Hart, the Stars gave him water wings in the form of Braden Holtby and Anton Khudobin. The 23-year-old has himself admitted that the approach allowed him to ease more comfortably into the pressures of becoming a starting goaltender. Now, following his playoff heroics against the Calgary Flames, he enters this season as the team's undisputed No. 1 and a potential top-10 player at his position leaguewide.
On defense, Miro Heiskanen never needed a life vest, but part of the reason the Stars allowed Klingberg to walk was the internal feeling of addition by subtraction. Klingberg's departure removed the last obstacles blocking Heiskanen from being the team's undisputed top defenseman in all areas. Now that he's officially manning the No. 1 power-play unit, he finally has an opportunity to put up the points that are required to potentially win a Norris Trophy as the NHL's best defenseman.
The Stars' forward core is in various states of decline. Somewhere in Wisconsin, Joe Pavelski has found and hidden the fountain of youth from the rest of us. But the contracts of fellow veterans Jamie Benn and Tyler Seguin have not aged well. Both are fine players, but their performance—and lack of offensive production—becomes even more notable in a COVID-19 world, where the league's salary cap has yet to hit natural inflation.
So the Stars are repositioning the burden of responsibility onto younger forwards. Roope Hintz is a catalyst, and he knows it. Robertson, now signed, will be the most dangerous offensive weapon in Dallas. Denis Gurianov is in a prove-it season but will at least have a platform to prove it or not with a new coach. The Stars have talked about the long-term impact of that trio for years, but Nill was never willing to rush the internal expectations of them as full-blown team leaders.
The Stars also gave Wyatt Johnston, Logan Stankhoven, and Mavrik Bourque—their trio of top forward prospects—extended run in the preseason. One of them, likely Johnston, will at least get NHL time to begin the year. That won't be because of an injury to a veteran, either, the way it would have required in the past. Instead, the opportunity comes by way of an injury to another young player, Ty Dellandrea. Youth filling in for youth. That's notable in and of itself.
And Nill doesn't take any of this lightly. Dallas is a hockey market where making the playoffs is critical to his job description. It's financially important to Gaglardi. So Johnston—or any young player—won't be suiting up for five years from now. Those players are playing NHL games because it allows Dallas to put the best cap-compliant team on the ice today. 
Nill also understands that Gaglardi's impatience could one day be pointed at him. He is already on borrowed time by NHL GM standards. He's the fifth-longest tenured man at his position in the league—interestingly, four of the five longest-tenured GMs all work in the Central Division—and while he recently signed that extension, there is additional pressure with the Stars already on the fifth head coach of his tenure.
But whatever pressure ultimately gets exerted won't change how Nill operates or tweaks this roster going forward. He was patient with Robertson's contract, just like he was patient in waiting for Oettinger to be ready to be a true No. 1. Same goes for Heiskanen stepping to the power-play forefront only after a deal with Klingberg couldn't be worked out, and how Nill's refusal to rush the younger forwards no matter how lofty the internal expectations were.
You can expect him to be patient with the Stars win-loss record in the regular season, too. The Stars aren't the favorite in the Central—far from it. But the roster has been assembled so that time and proper development from some younger players could make them a scary opponent when the postseason rolls around.
You'll just have to wait and see what happens. The Stars' GM wouldn't have it any other way.
Get the ItList Newsletter
Be the first to know about Dallas' best events, contests, giveaways, and happenings each month.
Author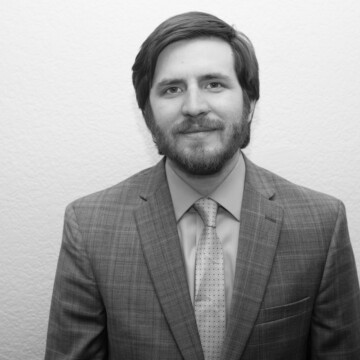 Sean Shapiro covers the Stars for StrongSide. He is a national NHL reporter and writer who previously covered the Dallas…