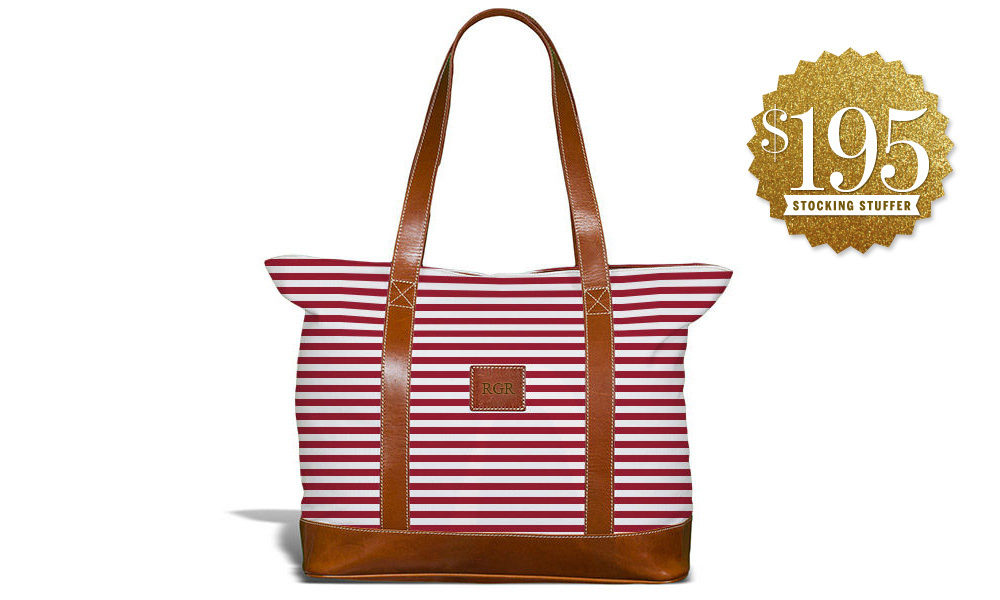 Last-Minute Gift Guide: Barrington Game Day Tote
Doing a little holiday shopping under the wire? How about a game day-inspired tote bag by local brand Barrington?
You might be as unaware as I was a couple weeks ago before learning we had a leather accessories company based here in Dallas. It's called Barrington. Creative Director Jenny Smiley designs bags, totes, money clips, wallets, etc. that are customizable. I'm particularly fond of the Gameday collection of personalized totes and weekender bags. They're golden gift material. Especially for college students and passionate alumni. Pick your giftee's team colors or just browse for a dynamic color combo. Select the bag, the pattern preference, and plug in the appropriate initials. In just five minutes, you've got a thoughtful, personalized prezzie. Order Gameday goods here here or peruse the rest of the wallets, passport holders, and money clips for him and her. Note: bags are made custom upon order in China, so expect 10-14 days before your gift arrives. Not ideal if you need a gift on Dec. 25, but if you have a little wiggle room…
See more gift suggestions here.