| 6 hours ago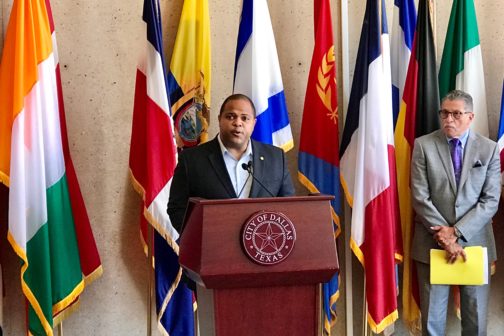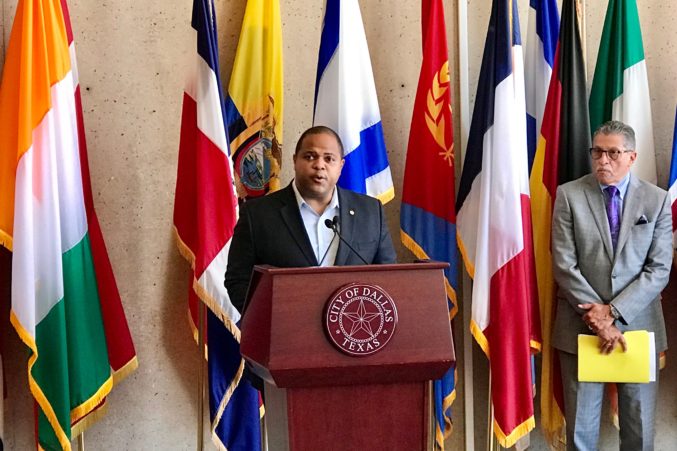 Mayor Eric Johnson on this afternoon announced a civilian-only task force that is charged with developing policy recommendations to help the City Council stop a wave of violence unlike Dallas has seen in more than a decade.
Johnson said no police would be participating and added that he has not spoken to Chief U. Reneé Hall since she took medical leave for an unknown surgery more than a month ago. The mayor urged the task force to come up with "holistic and data-driven solutions for communities disproportionately affected by violent crime." Johnson said he expected "concrete recommendations" to be brought before city leadership by year's end.
"These solutions should not rely exclusively on law enforcement," he said. "I believe in the Dallas Police Department, and I believe the Dallas Police Department's focus on guns, gangs, and drugs is both smart and necessary to help reduce violent crime in our city. But we can't ask or expect law enforcement to do it all."
He opened his announcement by reflecting on the death of 9-year-old Brandoniya Bennett, who was shot and killed in her Old East Dallas apartment last week. Police say a 19-year-old fired into the wrong unit a little after 5:30 p.m. last Wednesday, striking the girl as she relaxed inside. Johnson named the three chairs of the task force and said he planned to name the rest "very soon." They include Alan Cohen, the head of the nonprofit Child Poverty Action Lab; Rene Martinez, an educator, community activist, and longtime member of LULAC; and Rev. Michael Bowie, of the Saint Luke Community United Methodist Church in the Far East Dallas neighborhood of Owenwood.
Read More