Museums
Gavin Delahunty was a brash curator on the rise when the Dallas Museum of Art hired him. Three years later, he left his high-profile job amid allegations of inappropriate behavior with employees and wives of board members. So why do some of the city's most powerful art patrons still want to work with him?
Visual Arts
The muralist beams with pride in her Mexican roots through a partnership with McDonald's that elevates urban Latinx voices.
Visual Arts
Camika Spencer, Ebony Lewis, Jessica Bell, and Linda Jones were selected for the artist residency at the South Dallas Cultural Center.
Visual Arts
The artist and educator expresses her love for South Dallas and the importance of Black representation in the arts.
By How the Dallas Art World Tried to Bury Its #MeToo Moment Christine Odwesso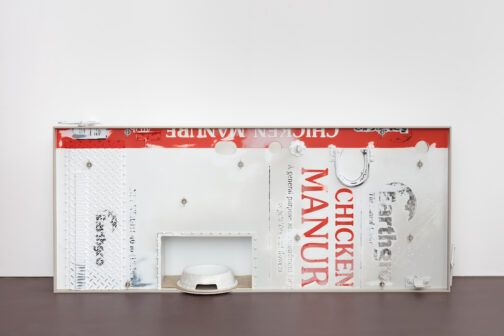 Visual Arts
The London-based artist's second major exhibition challenges the viewer's perspective of everything from exit signs and tables to soil and fruit.
Visual Arts
The U.S. based immersive arts and entertainment company expands into Texas with two exhibitions in Grapevine and Houston. The North Texas exhibit is scheduled to open in 2023.
Visual Arts
The signature event of Dallas Arts Month transforms the city into a hotspot for arts programming and events. Here are the best places to frequent.
Arts & Entertainment
The DMA concourse mural space renders a celebration of lowrider cruising culture through color, light and glimmer.
By How the Dallas Art World Tried to Bury Its #MeToo Moment Leslie Fuentes
Visual Arts
From affordable art classes to local artisan markets, Trade Oak Cliff aims to be a hub for Dallas-based creatives.
Arts & Entertainment
Oil and Cotton has a new home in West Dallas, but founders Shannon Driscoll and Kayli House have the same goal: to get you to create something.