Visual Arts
The U.S. based immersive arts and entertainment company expands into Texas with two exhibitions in Grapevine and Houston. The North Texas exhibit is scheduled to open in 2023.
Visual Arts
The signature event of Dallas Arts Month transforms the city into a hotspot for arts programming and events. Here are the best places to frequent.
Arts & Entertainment
The DMA concourse mural space renders a celebration of lowrider cruising culture through color, light and glimmer.
Visual Arts
From affordable art classes to local artisan markets, Trade Oak Cliff aims to be a hub for Dallas-based creatives.
Arts & Entertainment
Oil and Cotton has a new home in West Dallas, but founders Shannon Driscoll and Kayli House have the same goal: to get you to create something.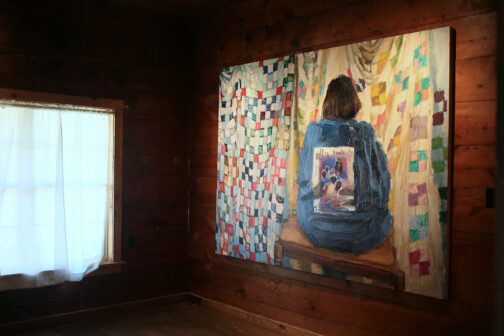 Visual Arts
The artist Sedrick Huckaby and his wife, the photographer Letitia Huckaby, set about transforming his late grandmother's home into a community arts space. Let's go inside.
Visual Arts
Letitia and Sedrick Huckaby make up one of the most prominent couples in the North Texas art scene. Their latest project: turning Sedrick's grandmother's house into a "living, breathing, moving work of art."
Visual Arts
You've likely sat in one of his wire chairs or walked under his 3,000-pound mural at the downtown library. But the Nasher's first-ever retrospective of Bertoia's career goes far deeper in exploring how the artist sculpted space.
Visual Arts
CASETA, Dallas 24 Hour Club, and Reaves Endowment for Texas Art and Education at Texas A&M University will benefit from the auction sales.
Visual Arts
Will Heron, an artist and the founder of the Wild West Mural Fest, talks about this year's mural painting festival in West Dallas.