Sorry, but you do not have permission to view this content.
Stories by Eve Hill-Agnus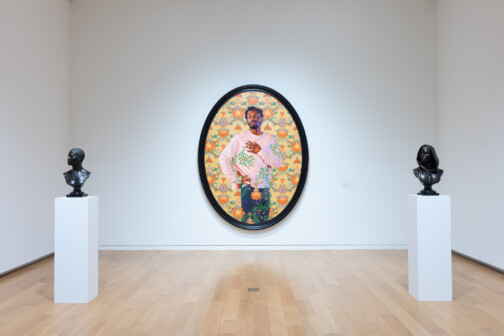 Visual Arts
For a milestone anniversary, the museum has grown its collection with a forward-looking crop to see through summer.
Visual Arts
Check out a stellar triplet exhibition that ends this month. Plus, two other shows that are worth your while.
Theater
Twenty years after its premiere, To DIE:GO in Leaves by Frida Kahlo is more relevant than ever with performances in Spanish and English.
Arts & Entertainment
The DMA continues a Matthew Wong retrospective, and February brings six exhibitions that are off the beaten track.
Visual Arts
There are six must-see art shows in Dallas and Fort Worth. Make time for them.
Stories by Eve Hill-Agnus
Theater & Dance
There is no ignoring the politics in a lineup full of haunting beauty that highlights the power of art in any time.
Theater & Dance
In A Gathering 2022, Charles Santos of TITAS/DANCE UNBOUND reminds us that the lights haven't gone dark on the AIDS epidemic more than 40 years later.
Theater & Dance
A DMA-commissioned premiere takes the dance company—and us—far beyond the stage and The Rite of Spring pushes limits.
Food & Drink
Dallas is still rooted in Tex-Mex, but ambitious chefs and bartenders and restaurateurs are now exploring the roots and flavors of traditional Mexican cuisines. Let's call it Mex-Mex.
Restaurants
During the pandemic, our city's top spots doubled down on the destination bathroom, where every carefully curated inch is an extension of the aesthetic, and full immersion is the goal. Here are our maximalist favorites, old and new.