Dr. Jonathan Efron has been named to lead UT Southwestern's health system. He will begin as executive vice president for health system affairs to guide UT Southwestern Medical Center's clinical operations in December.
Efron, a colorectal surgeon by training, arrives from Johns Hopkins University, where he is currently senior vice president for Johns Hopkins Medicine's Office of Physicians, president of the Johns Hopkins Clinical Practice Association, and interim vice dean for clinical affairs.
"During this period of continued momentum and transformation for UT Southwestern, Dr. Efron brings a deep understanding of academic medicine and extensive experience in strategic planning, clinical program development, and service-related performance," said Dr. Daniel Podolsky, president of UT Southwestern. "Dr. Efron's leadership experience will be fundamental in developing key partnerships while championing our unwavering commitment to quality in both outcomes and service."
Efron will replace Dr. John Warner, who was named CEO of Wexner Medical Center at the Ohio State University in January. Warner had held the position since 2018. Efron will lead a health system consistently named the region's best by U.S. News and World Report. This year, the 875-bed Clements University Hospital was named a Top 20 hospital in the nation, tied for the best hospital in the state, and was ranked the best hospital in Dallas-Fort Worth.
"I look forward to advancing initiatives that accelerate the integration of UT Southwestern's clinical strengths into its renowned research and educational missions and will prioritize the highest level of quality, safety, and service for our patients, their families, and visitors," Efron said. "We will continue to focus on improving patient access and experience, especially through multidisciplinary care and care coordination."
At Johns Hopkins, Efron leads clinical activity for the system's 4,200 faculty providers, community physicians, and employed provider group. Efron developed an integrated ambulatory accountability and oversight structure and designed and launched the organization's Clinical Road Map to bolster workforce development. He also helped develop a colorectal disease clinical outcomes research unit to mentor medical students and residents. He has training and leadership experience at the University of Maryland School of Medicine in Baltimore, Long Island Jewish Medical Center, Cleveland Clinic of Florida, and Mayo Clinic College of Medicine.
At UT Southwestern, he will oversee UTSW's medical group, the system's hospitals, regional medical centers, and clinics, as well as strategic, operational, and service-related performance. Efron is a specialist in treating colorectal cancer and will hold an appointment as a professor of surgery.
UTSW hospitals provide care in 80 specialties to more than 120,000 patients at the region's safety net hospital, Parkland Health, Children's Health, Scottish Rite for Children, and the VA North Texas Health Care System. It is also part of Southwestern Health Resources, a clinically integrated network with Texas Health Resources, which has a presence in the 16-county area in North Texas.
In the past couple of years, UTSW entered into a joint pediatric enterprise with Children's Health (building a new campus across the street from Clements), is launching a public health school, and has partnered with Dallas ISD for a successful charter school. In 2021, Clements opened a $502 million addition with 650,000 square feet of space and nearly 300 inpatient beds.
Get the D CEO Healthcare Newsletter
Stay informed with a detailed weekly report on DFW's evolving healthcare industry.
Author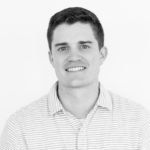 Will is the senior editor for D CEO magazine and the editor of D CEO Healthcare. He's written about healthcare…