UT Southwestern Medical Center
News
Plus Scottish Rite for Children announces annual Treasure Street and USOSM adds new partnerships.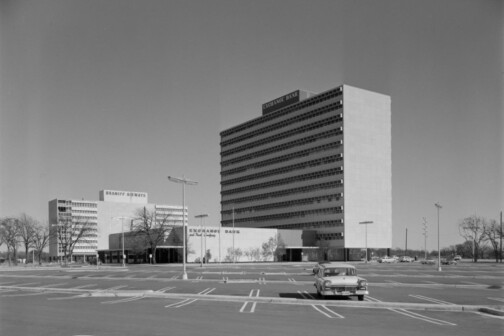 Health Systems
Minutes from a University of Texas Board of Regents meeting include a discussion of the demolition of the Paul M. Bass Administrative and Clinical Center and a pediatric outpatient cancer care building.
Mental Health
The facility will add 300 inpatient beds to the medical district.
Mental Health
Children's Health will partner with the state and UTSW to add to the region's mental health capacity.
Health Systems
The children's hospital is being sued by an endocrinologist who believes she is being prevented from offering the standard of care for pediatric transgender patients.
Health Systems
A judge's temporary injunction will allow hormone therapy and puberty blockers for new pediatric patients until a trial to decide its permanent fate.
Physicians
The founder of the GENECIS Clinic received a national award right as a judge granted a brief reprieve that allows her transgender pediatric clinic to continue operating—for two weeks.
Health Systems
Two top UT Southwestern executives will have to go on the record to explain their decision to make changes to the transgender pediatric clinic.
Physicians
Dr. Ximena Lopez said doctors have had to deny treatment to 98 children since the changes were made. "It's criminal," she says.
Health Systems
After Children's Health shuttered its GENECIS clinic following conservative pushback, other physicians speak about what the loss means for transgender adolescents and their families.