Executive Vice President and UT Southwestern University Hospitals CEO Dr. John Warner will be heading to the Buckeye State to be the CEO of Wexner Medical Center and executive vice president at Ohio State University in April, pending board of trustees approval.
Warner played a crucial role in the planning, design, and construction of UT Southwestern's William J. Clements Jr. University Hospital, which is consistently named the best in Dallas. He also helped lead the hospital's expansion–a third patient tower that opened last year, expanding the hospital to 750 beds. He leads the medical center's clinical work, which includes more than 100,000 inpatient and 4 million outpatient visits each year. "It was one of the more interesting things I have done in my life," Warner told D CEO magazine in 2019. "I was venturing off the path I had crafted for myself."
Before assuming his current role as executive vice president in 2018, he was the medical director of the Doris and Harry W. Bass, Jr. Clinical Center for Heart Lung and Vascular Disease at UTSW. Between 2017 and 2018, he was president of the American Heart Association. Prior to his time in administration, he was an interventional cardiologist.
The former Abilene Christian University middle distance runner and West Texas native will "lead efforts to advance and pioneer interdisciplinary approaches to health care delivery, research and teaching at the Wexner Medical Center," according to the release announcing his appointment.
"With three decades of service, Dr. Warner is uniquely suited to lead the Wexner Medical Center at a time when access to high-quality health care is more important than ever, and near-daily advancements in technology and research are reshaping the medical landscape," said President Kristina M. Johnson via release "On behalf of the university community, I want to thank the board for recruiting such an outstanding new Buckeye."
Under his leadership, UTSW's Clements University Hospital has consistently been named the top hospital in the region and the second-best hospital in the state, according to U.S. News and World Report. Clements was also named to the top 100 hospitals in the nation and second best in Texas by Healthgrades.
Wexner Medical Center sits in the university's 270-plus-acre innovation district in Columbus. It consists of seven hospitals with 1,497 licensed patient beds. The nearly 25,000 employees care for more than 58,000 admissions and 2.25 outpatient visits each year. It is nationally ranked by U.S. News and World Report in nine specialties.
"This is an exciting time to be joining such an esteemed and respected academic medical center and university. Few institutions have such a bold vision combined with the comprehensive breadth and depth of programs and a strong focus on improving health equity," Warner told Ohio State. "The opportunity to make a lasting impact alongside this community of exceptional faculty, staff, and learners is both inspiring and exciting. I can't wait for our work together to start."
Get the D CEO Healthcare Newsletter
Stay informed with a detailed weekly report on DFW's evolving healthcare industry.
Author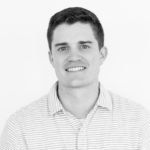 Will is the senior editor for D CEO magazine and the editor of D CEO Healthcare. He's written about healthcare…