A Bar N Ranch, a beloved local wagyu beef ranch near Celina, has sold its herd to a national wagyu company. Dallas restaurateurs who proudly use the ranch's products are happy for its owners—but some are reconsidering where they source their steaks.
Imperial American Wagyu Beef, the purchasing company, has a good reputation for its beef, which boasts all-vegetarian grain-based feed and minimal processing. Local Yocal Market, in McKinney, is an Imperial distributor. Imperial's parent company is JBS Foods, an international conglomerate with Brazilian ownership.
In a statement to D, a representative of A Bar N's previous ownership wrote: "Over the last decade, we have created A Bar N Ranch to be an excellent wagyu beef operation with great focus on our genetics, consistency, and marbling. We have formed fantastic relationships with the talented chefs in our city who deeply care about the quality of the products they serve. It's been an honor to be a part of this restaurant community.
"We officially sold our business in July to Imperial Beef after many thoughtful conversations on the future of our ranch. Although we're getting out of the business, we will continue to champion other local ranchers and farmers throughout the great state of Texas—and hope you do, too."
Imperial purchased the bulk of A Bar N's celebrated herd, which features an "American wagyu" cross between pure breed wagyu and Black Angus cattle. The ranch does not plan to continue operations but does retain ownership of its land. It's not known whether Imperial plans to change practices at A Bar N.
"At Imperial Wagyu, we are committed to producing high-quality, all natural, delicious American wagyu beef products," the purchasing company told D in a written statement. "Our cattle are raised with strict animal care, feeding, handling, and sustainability protocols in place."
For many A Bar N client restaurants, the sale has inspired a wait-and-see attitude. Several told D that they did not know about the sale at all; several more did not respond to requests for comment.
Duro Hospitality serves A Bar N steaks at The Charles, El Carlos Elegante, and Mister Charles. Duro's leader, Chas Martin, sent D a written statement: "Our understanding is that A Bar N Ranch has been bought by a larger national company. [It's] great that they are being rewarded for their hard work and dedication. We are always looking for the best quality products to serve our guests and try to stay as local as possible when doing so. It's a possibility that we may change to other products in the future, but I can't speak definitively to that at this time."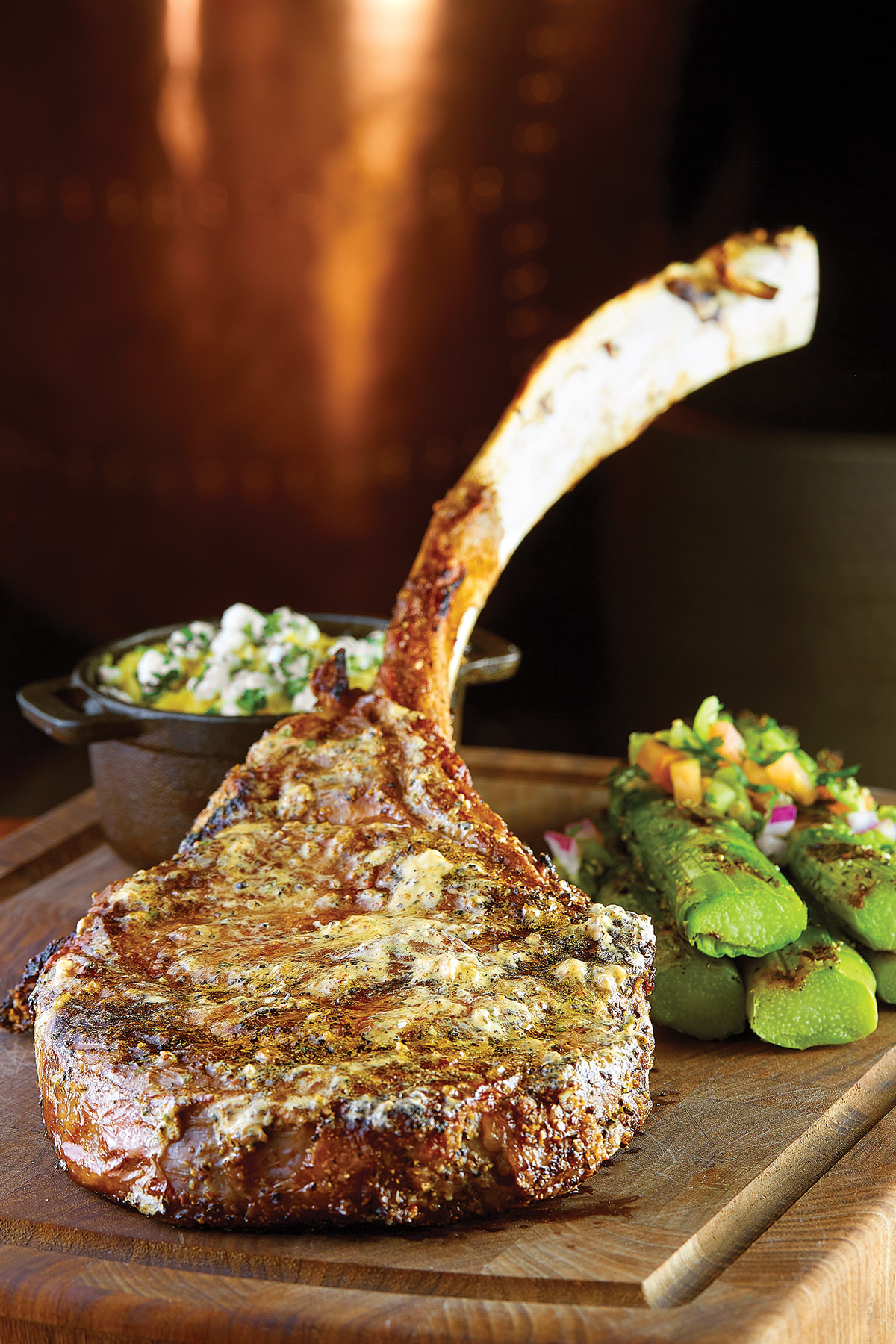 One local chef is not willing to wait around. Richard Vana, of Frisco's The Heritage Table, has staked his business' reputation on its work with local farmers and its support of new and growing producers. He sees the sale as an opportunity for The Heritage Table to find a new small business to support with its steak purchases.
"The more we can help farms doing things the right way win—the more wins, the better," Vana says. "That's part of the culinary change we're trying to enact. And we're trying to bring these small farms into the culinary ecosystem. A Bar N 'won.' And there are dozens of ranchers who need a shot, who have awesome products. We have the ability to turn whatever they have into something delicious. Let's get them exposure and money."
When The Heritage Table's current supply of A Bar N runs out, it plans to serve lamb from Sister Grove Farm in Van Alstyne. Vana is on the hunt for a new local beef supplier.
"We want to find the folks who are doing something special near us," Vana explains. "The question kind of spawns the point of, what's the point of local? Proximity helps for a better product. We try to reflect what farmers are doing around us, as opposed to saying, here's what we need, let's find a farm that has it."
Vana takes care to explain that he is not disappointed and does not think A Bar N "sold out." He also doesn't have concerns about Imperial, and is at least open to visiting in the future and seeing whether they left A Bar N's practices and wagyu bloodlines intact. It's the uncertainty—and the chance to support someone new—that motivate him.
Dallas steak eaters long ate their beef without wondering where it came from. For many years, national operations were the norm, and some steakhouses still proudly source from the best national companies. (Brass Ram credits its steaks and pork chop to "our friends in Chicago.") But Texas ranches have begun taking over local menus. HeartBrand Beef is served at Crown Block, while 44 Farms is the supplier of choice at Knife. Burgundy's Local, on Ross Avenue, is a retail outlet for a ranch near Grandview.
A Bar N Ranch was one of the pioneers of high-quality North Texas cattle ranching, known for its wagyu-Angus crossed cattle and for the comfortable conditions in which the animals were raised. Numerous Dallas chefs have toured the ranch, and Fearing's adopted A Bar N after the founders persuaded chef Dean Fearing to try some at a meeting in 2014.
The sale may well mean that more diners get to enjoy the ranch's labors. But up in Frisco, Vana is embracing the challenge of finding a new farmer to support, who may, perhaps, enjoy a similar payday a decade from now.
"We have lots of farmers who, if we pay $450 for half a pig, that helps their farm in a real way," Vana says of his choice to stick with small suppliers. "We want them to get more restaurant business, and then more retail business. We always want to bring farms to the fold to continue the process."
But, as A Bar N Ranch illustrates, that life cycle of business has a downside for a restaurateur. Vana embraces that, too. It's a bit like the fabled "serenity prayer": a true farm-to-table mentality means accepting change when it comes.
"Learning to take what they have, not waiting for this other thing, there's a joy in that," Vana says. "As a chef, you always want to create something new. Farmers, whether intentionally or not, help you come up with that new thing."
Correction: An earlier version of this story said Rosewood Ranches was under the same company as the Mansion on Turtle Creek. The Mansion changed ownership in 2011.
Get the SideDish Newsletter
Dallas' hottest dining news, recipes, and reviews served up fresh to your inbox each week.
Author
Brian Reinhart became D Magazine's dining critic in 2022 after six years of writing about restaurants for the Dallas Observer and the Dallas Morning News.