Stories by Brian Reinhart
Food & Drink
The democratization of fine dining, and the need to provide everyone with great customer service, has led restaurants to avoid big disparities between tables.
Food & Drink
Restaurants at Trinity Groves, the AT&T Discovery District, and the Village are all in trouble. Will Dallas developers finally stop trying to plant big new clumps of restaurants?
Food & Drink
If you haven't been to this Deep Ellum spot lately, you are blowing it.
Food & Drink
A new report in the New York Times goes into detail on the tourism payola behind the coveted stars.
Restaurant Review
The restaurant atop Reunion Tower no longer rotates. Whether it's worth the investment depends on where you're from.
Stories by Brian Reinhart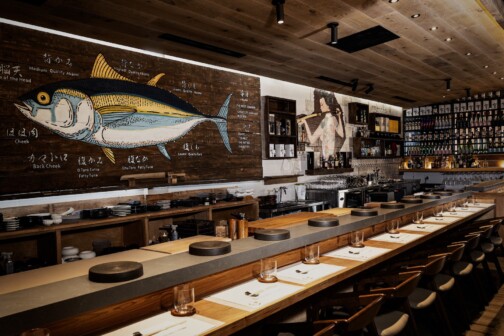 Food & Drink
The new Preston Road spot comes from the creators of suburban smash hit Kyodai.
Food & Drink
His real name is Bishop. He prefers chicken—cold, please, and white meat only. He does not look both ways before crossing the street. Say hello to the new mayor of Eighth Street.
Food & Drink
A Bar N has supplied some of Dallasites' favorite Wagyu beef dishes for nearly a decade. But now that it is getting out of the business, what happens next?
Food & Drink
The longtime brunch spot is becoming part of a rising wave of Bishop Arts wine nerd destinations.